ArcGIS Pro 2.6
0 out Of 5 Stars
| | | |
| --- | --- | --- |
| 5 Stars | | 0% |
| 4 Stars | | 0% |
| 3 Stars | | 0% |
| 2 Stars | | 0% |
| 1 Stars | | 0% |
Installation
1. Download & Install: Download and open the ArcGIS Pro 2.6 ISO, close all running applications, then open the ArcGISPro_26_175036.exe installer. Note: Do not open the ISO with a third-party archive utility like 7-Zip, WinZip, or WinRAR.
2. Destination Folder for Files: Click Next.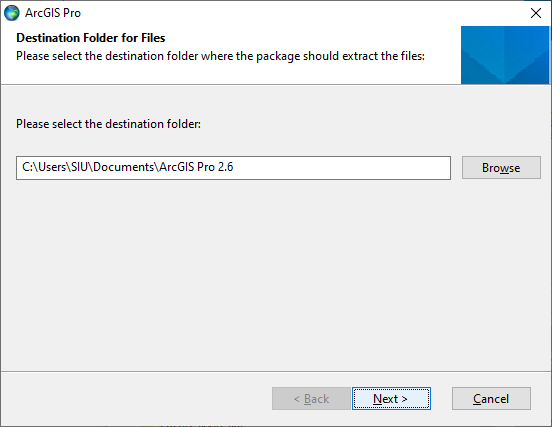 3. Installation files have been successfully extracted to your computer: Check the Launch the setup program box, then click Close.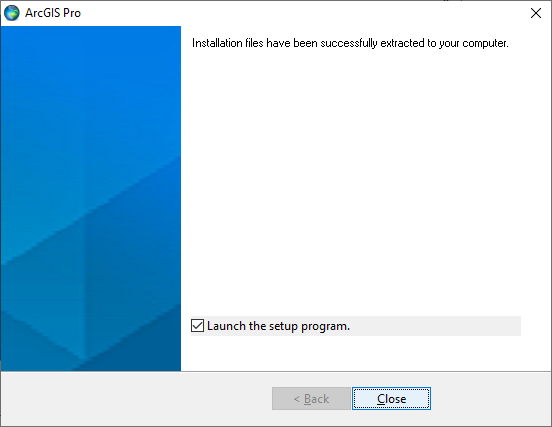 4. Welcome to the ArcGIS Pro Setup program: Click Next.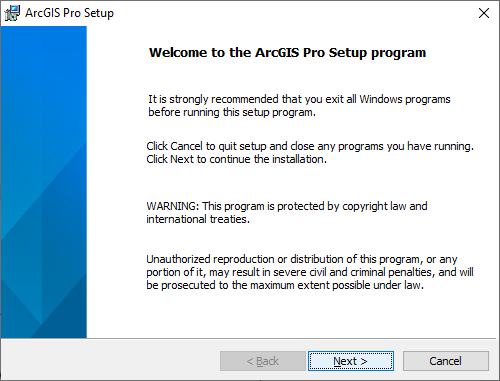 5. Master Agreement: Select I accept the master agreement, then click Next.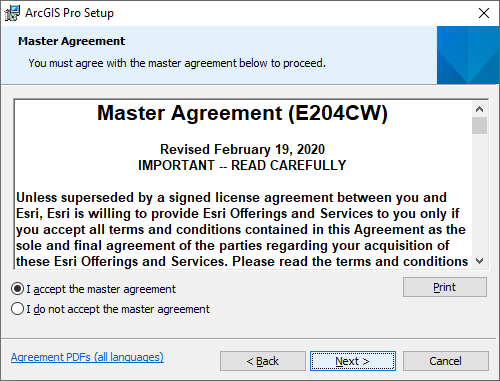 6. Installation Context: Select Anyone who uses this computer (all users), then click Next.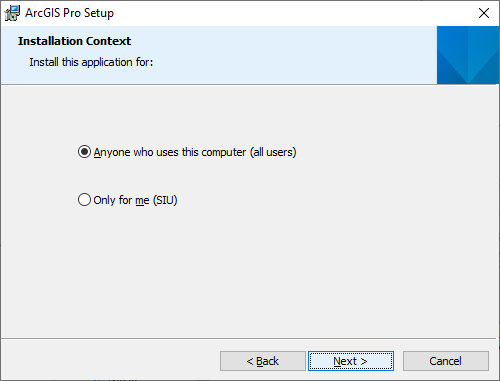 7. Select Features: Click Next.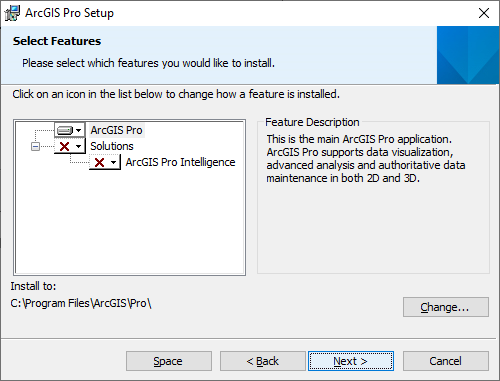 8. Ready to Install the Program: (Optional) Uncheck the Click here to participate in the Esri User Experience Improvement program box, then click Install.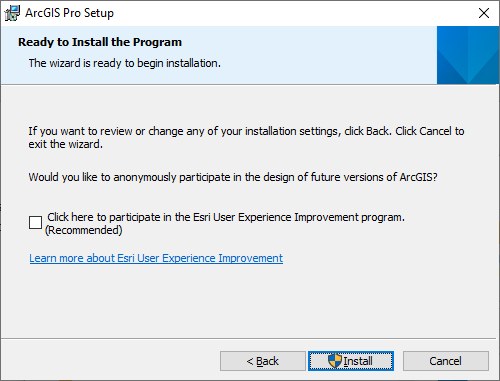 9. ArcGIS Pro has been successfully installed: Check Run ArcGIS Pro now and click Finish.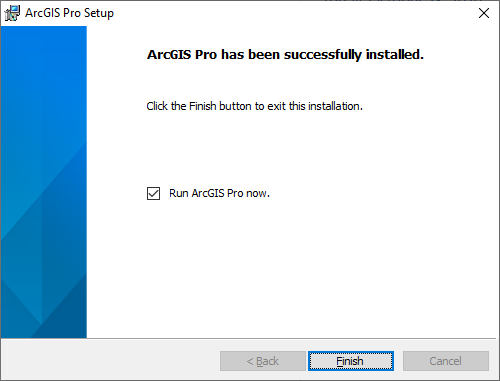 Licensing
1. Download: Download (but do not open) the ArcGISProAdvanced_SingleUse_######.prvc license file.
2. ArcGIS Sign In: Click Configure your licensing options.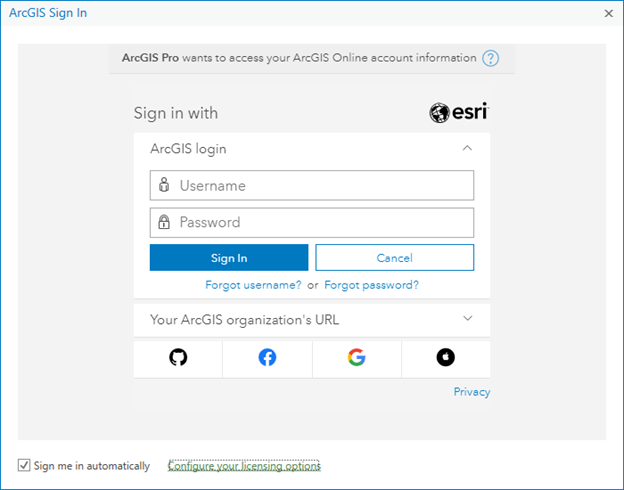 3. Licensing: Select License Type Single Use License, select License Level Advanced, then click Authorize.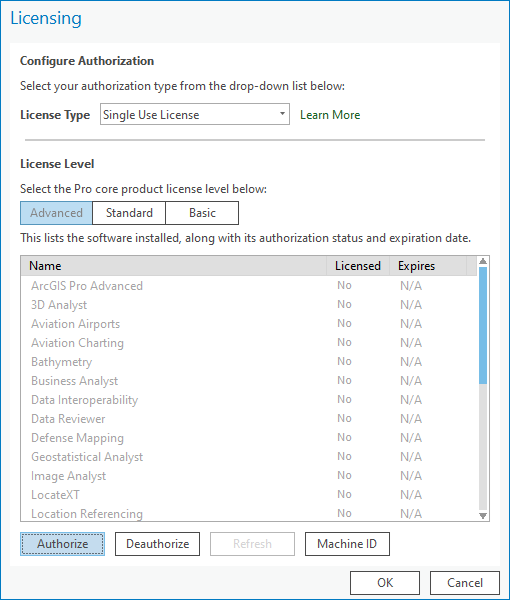 4. Authorization Options: Select I have received an authorization file and am now ready to finish the authorization process, click Browse to select the license file, then click Next.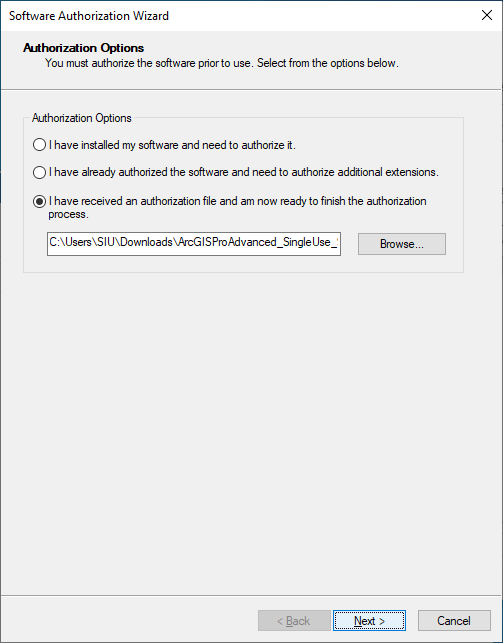 5. Authorization Method: Select Authorize with Esri now using the Internet, then click Next.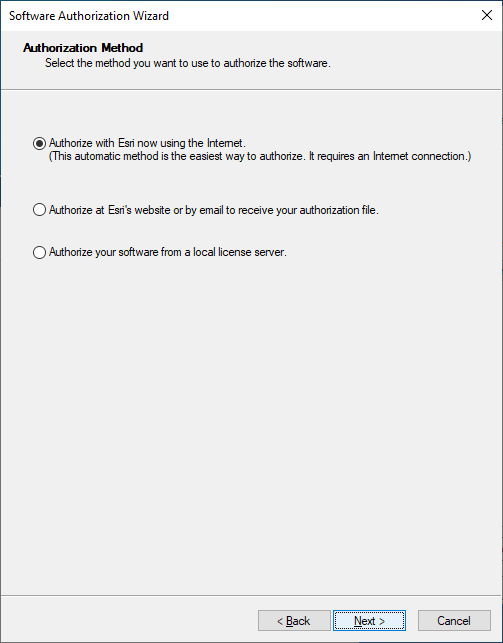 6. Authorization Information: Complete the form, then click Next.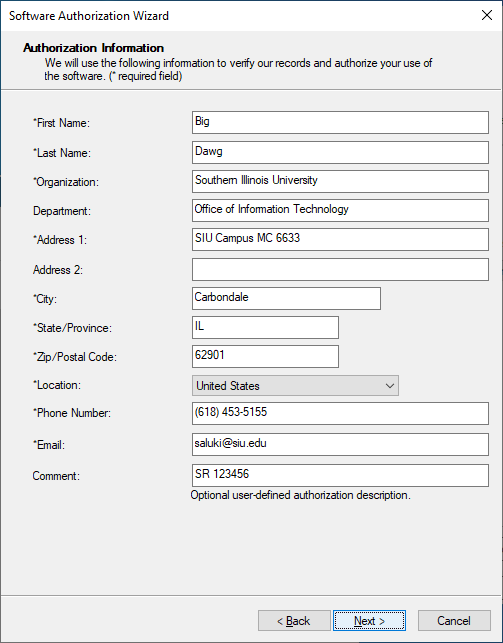 7. Authorization Information (continued): Complete the form, then click Next.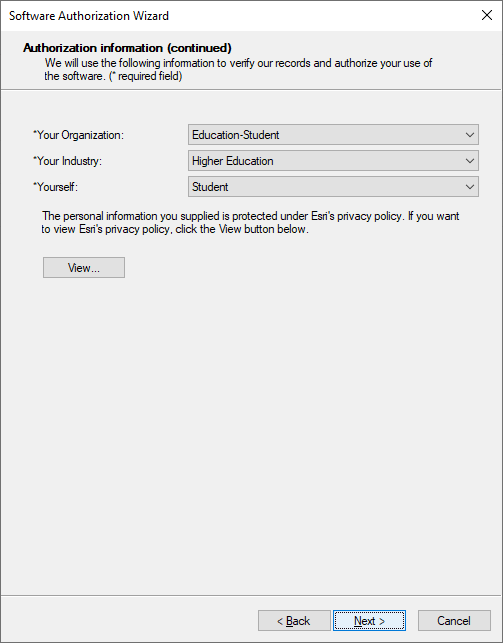 8. Software Authorization Number: Click Next.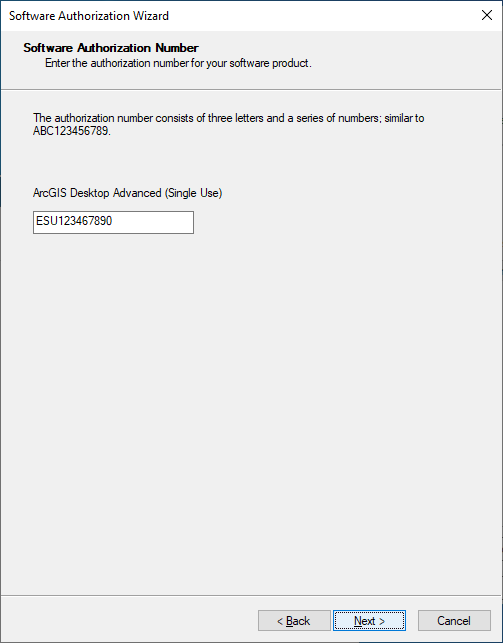 9. Authorize Software Extensions: Select I have authorization number(s) to authorize one or more extensions, then click Next.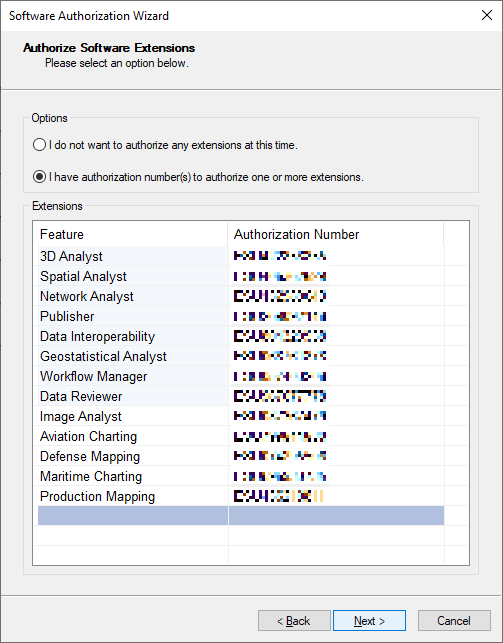 10. Authorizing Software: Click Finish.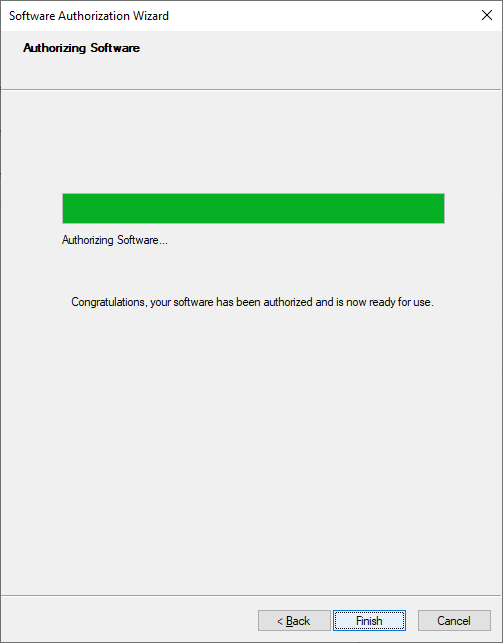 11. Licensing: Click OK.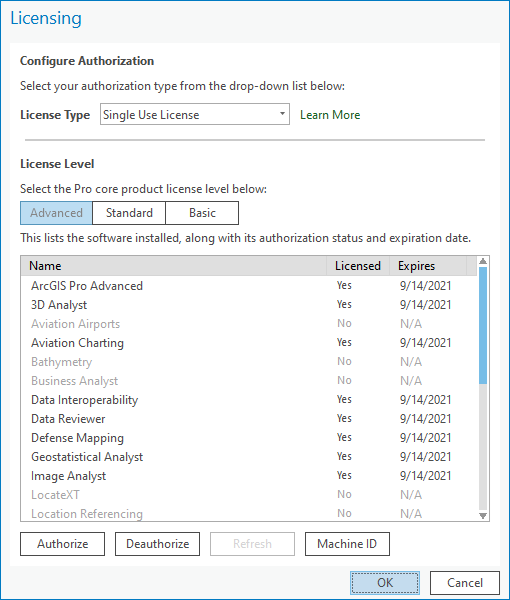 Was this article helpful?
0 out Of 5 Stars
| | | |
| --- | --- | --- |
| 5 Stars | | 0% |
| 4 Stars | | 0% |
| 3 Stars | | 0% |
| 2 Stars | | 0% |
| 1 Stars | | 0% |