ERDAS IMAGINE 2022: Product Installation and Authorization
5 out Of 5 Stars
| | | |
| --- | --- | --- |
| 5 Stars | | 100% |
| 4 Stars | | 0% |
| 3 Stars | | 0% |
| 2 Stars | | 0% |
| 1 Stars | | 0% |
Product Installation
1. Installer Download
Download and open the installer ISO. Do not open the ISO with a third-party archive utility.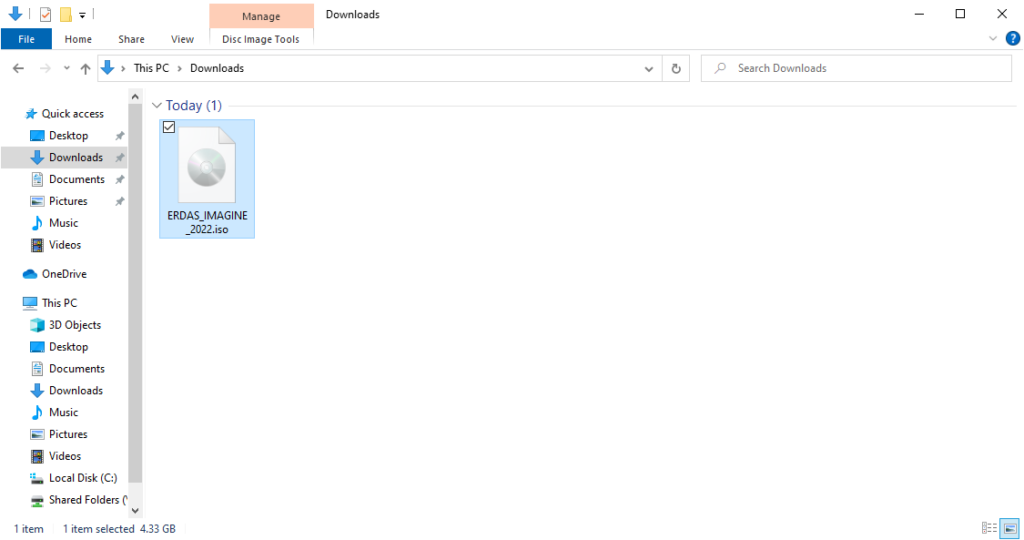 2. Installer Script
Close all running applications, then open the Setup.vbs VBScript installer (not the Setup.exe installer application).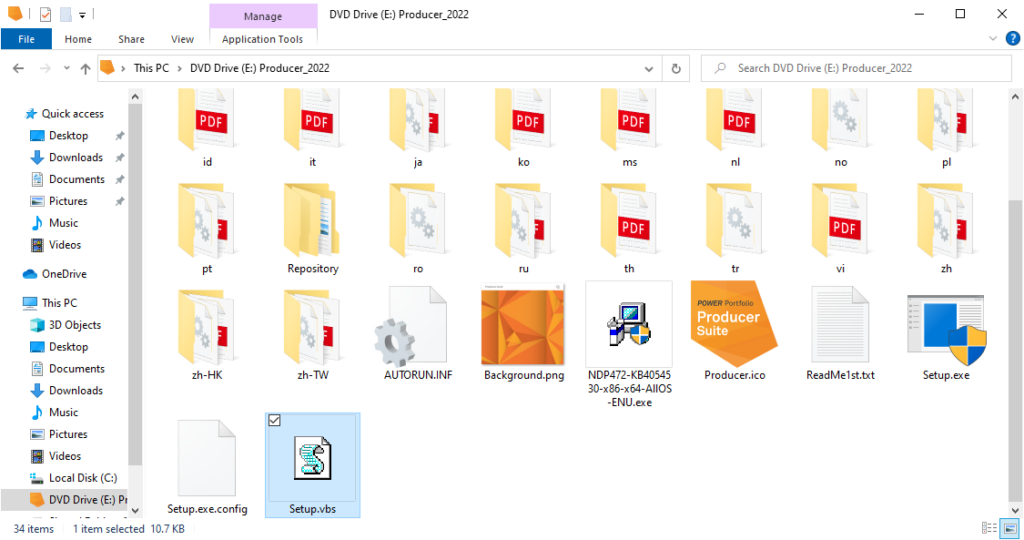 3. Hexagon Geospatial Setup Manager
Click the + symbol to expand ERDAS IMAGINE 2022, click ERDAS IMAGINE 2022 (64-bit), then click Install.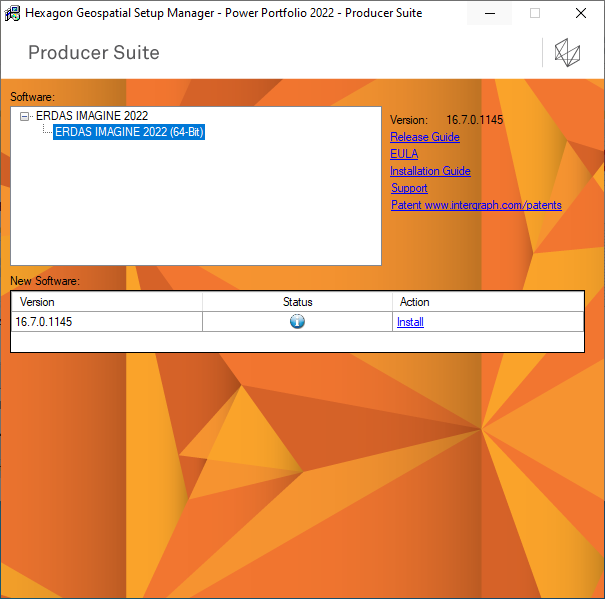 4. Welcome to the InstallShield Wizard for ERDAS IMAGINE 2022
Click Next.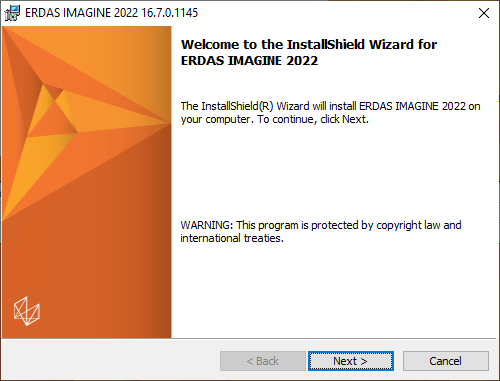 5. License Agreement
Select I accept the terms in the license agreement, then click Next.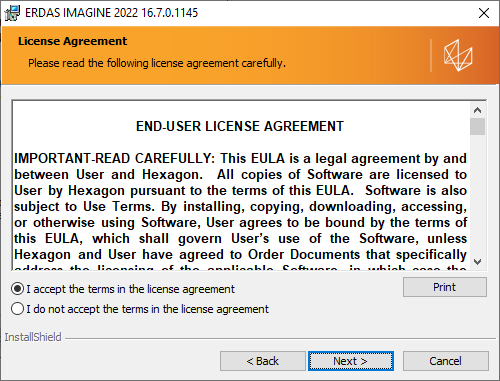 6. Custom Setup
Click Next.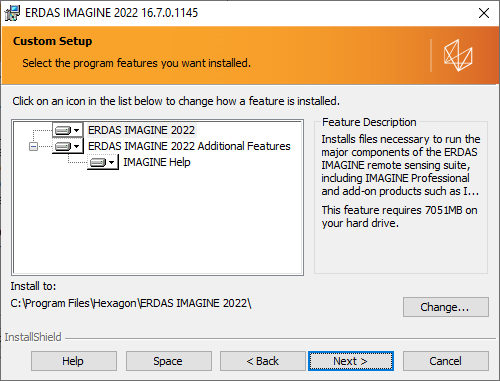 7. Ready to Install the Program
Click Install.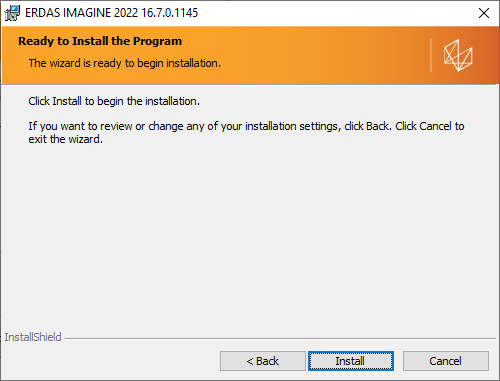 8. InstallShield Wizard Completed
Click Finish.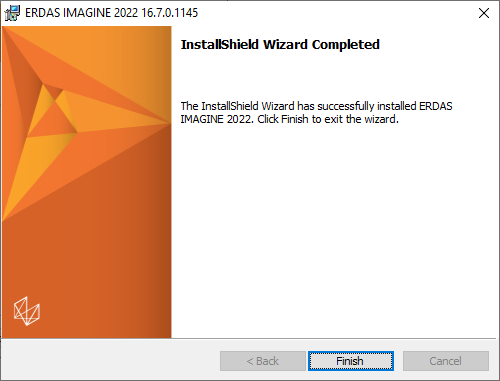 9. ERDAS File Association Manager
Check ERDAS IMAGINE formats and ERDAS IMAGINE project formats, click Apply, then click Close. Note: This window may be hidden behind the Hexagon Geospatial Setup Manager window.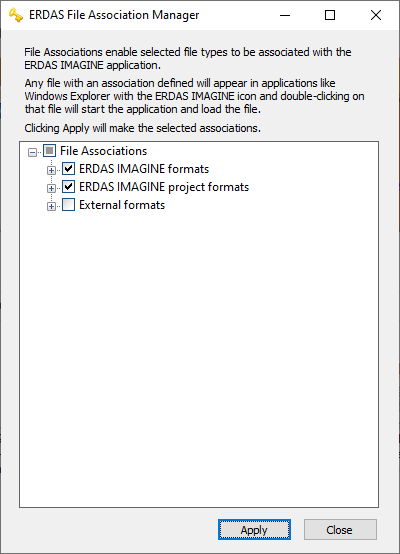 10. Hexagon Geospatial Setup Manager
Close the window.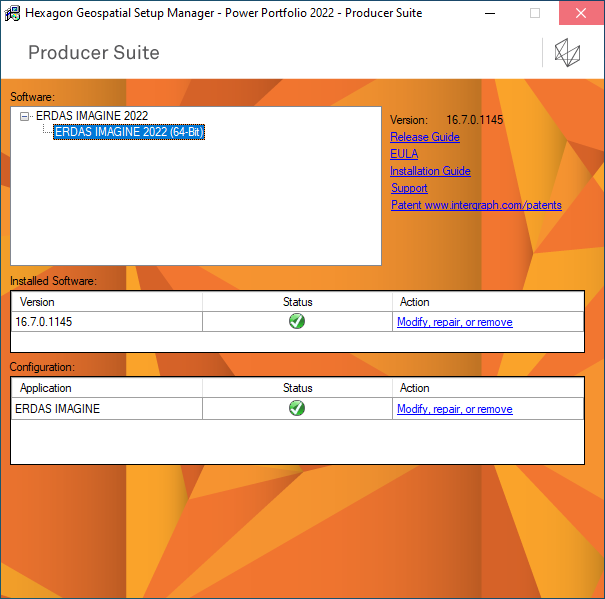 Product Authorization
1. Licensing Error
Open the ERDAS IMAGINE 2022 application, then click OK.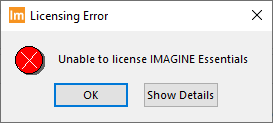 2. Welcome to the Hexagon Geospatial licensing wizard
Select Node Locked Activation ID, copy and paste the code, then click Next.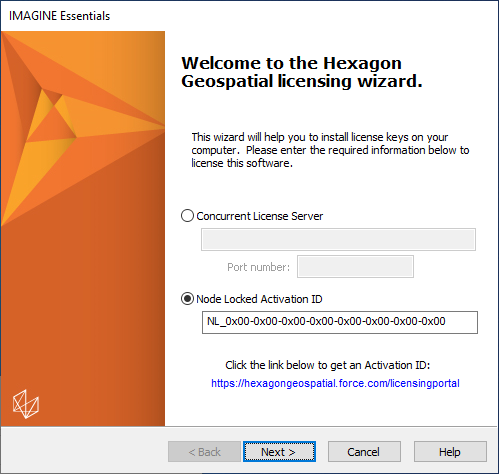 3. You have completed the Hexagon Geospatial licensing wizard
Click Finish.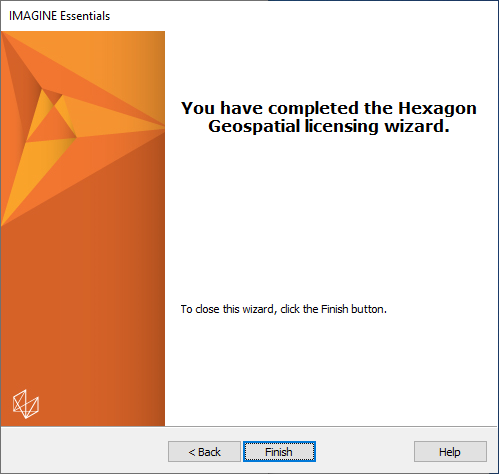 Was this article helpful?
5 out Of 5 Stars
| | | |
| --- | --- | --- |
| 5 Stars | | 100% |
| 4 Stars | | 0% |
| 3 Stars | | 0% |
| 2 Stars | | 0% |
| 1 Stars | | 0% |