Finding Computer Name on Windows 10
Method 1
Right click on the Windows logo located on the bottom left of your Windows screen and select Settings.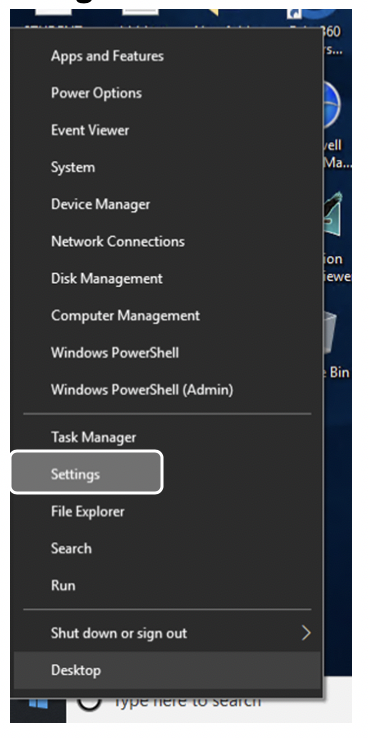 On the Windows Settings window, select System, then select About. Your computer name is also called Device Name.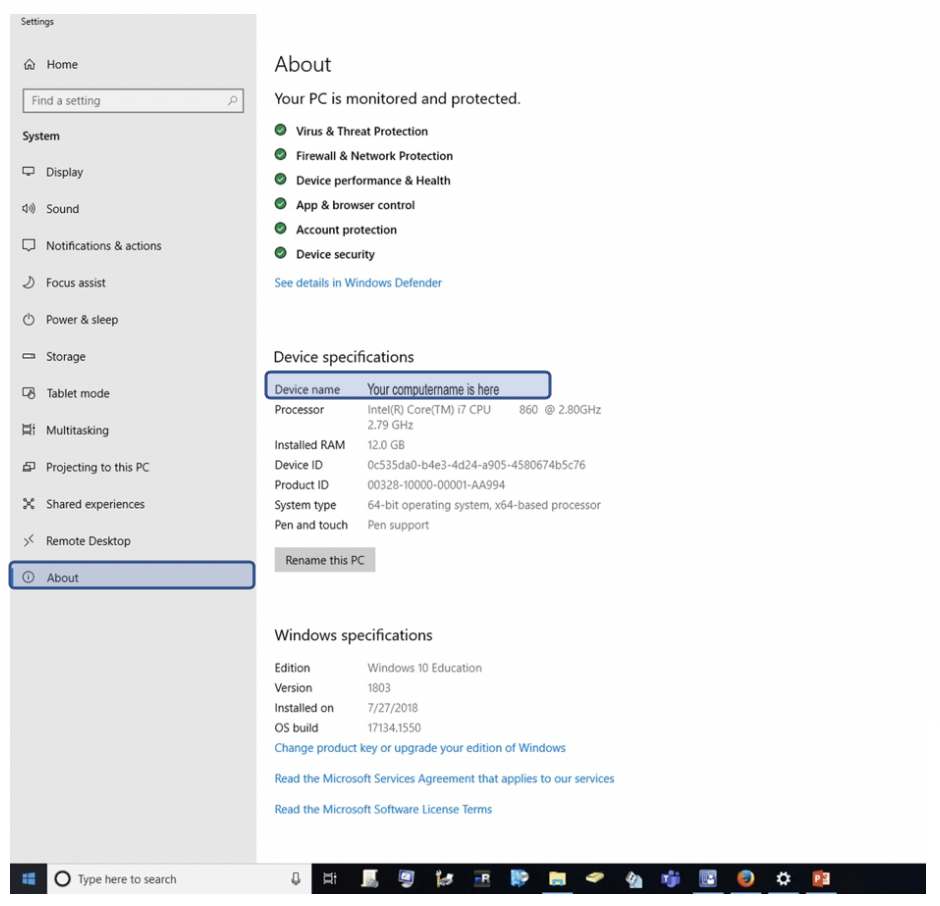 Method 2
Right click on the bottom left of your screen and choose File Explorer. That will bring your File Explorer Window. Find This PC and right click on it. Choose "Properties" on drop down menu.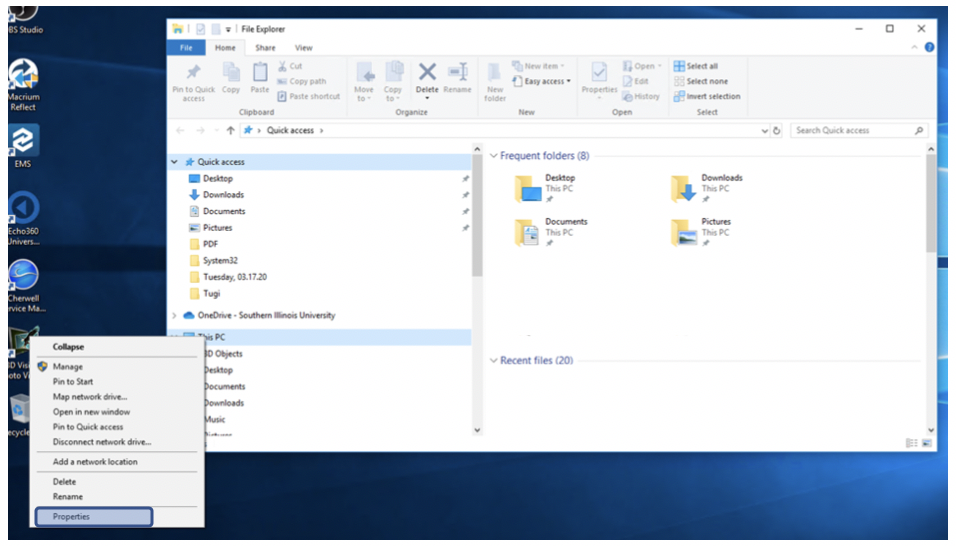 Find your computer name under Computer name, domain, and workgroup settings.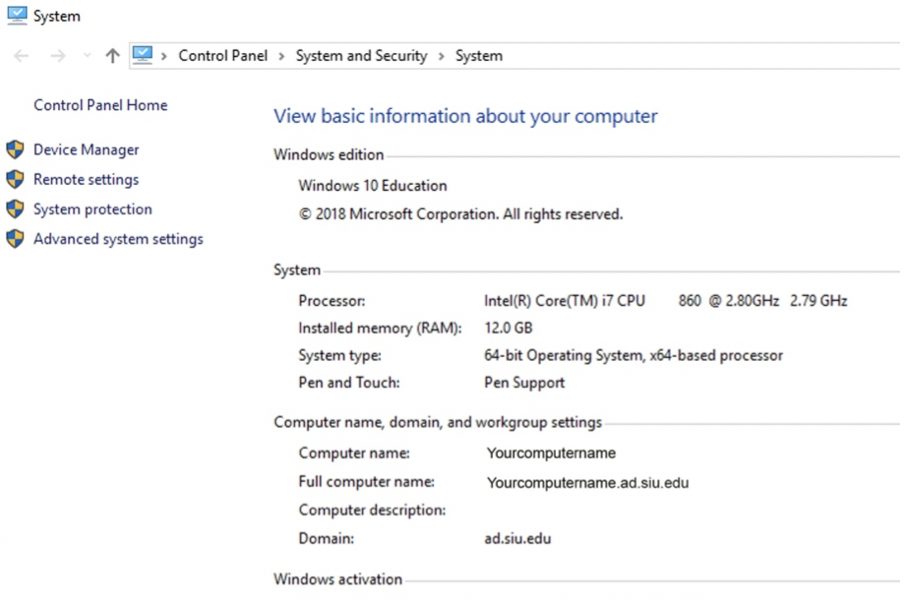 Method 3
Type "System Information" on the Search field. On the System Information Window, System Name is the same as your computer name.