Generating Bypass Codes for Duo (MFA) Login
0 out of 5 stars
| | | |
| --- | --- | --- |
| 5 Stars | | 0% |
| 4 Stars | | 0% |
| 3 Stars | | 0% |
| 2 Stars | | 0% |
| 1 Stars | | 0% |
You are here:
Generating Bypass Codes for Duo (MFA) Login
Overview
Bypass codes generated in advance can be used if you forget or don't have access to your registered device for a short time frame. You will use the bypass code to authenticate with Duo.
Generate Bypass Codes
First, go to netid.siu.edu and log in using your SIU login info. When the screen below comes up, click on "Send Me a Push"or your preferred method.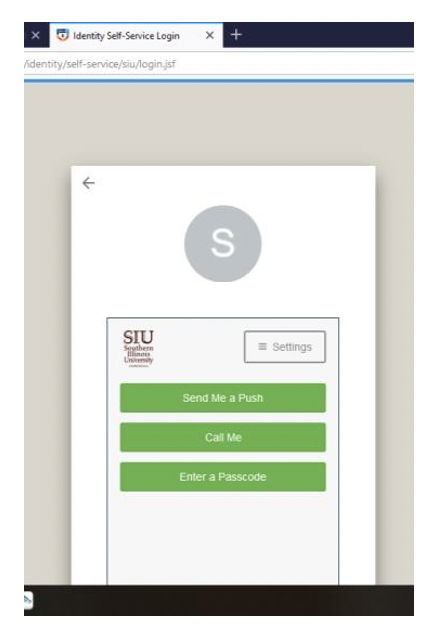 This will bring up a notification on your phone. Click "Approve" and your login will automatically complete.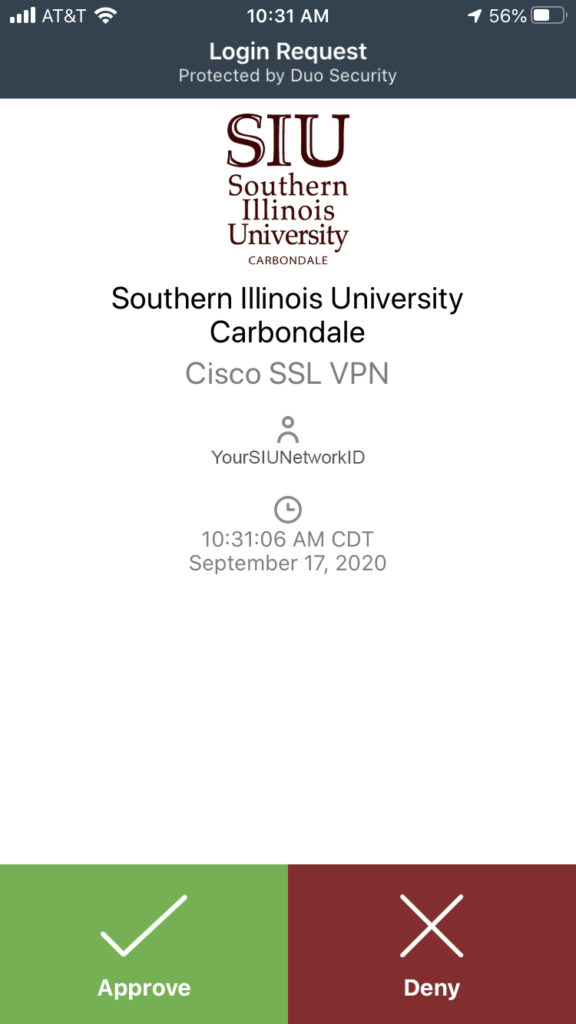 When you get logged in, you want to make sure you click on the "My Profile Tab" (1), and then click on the "Duo Security" (2) tab beneath it. The screen should look like the one below once you click those tabs.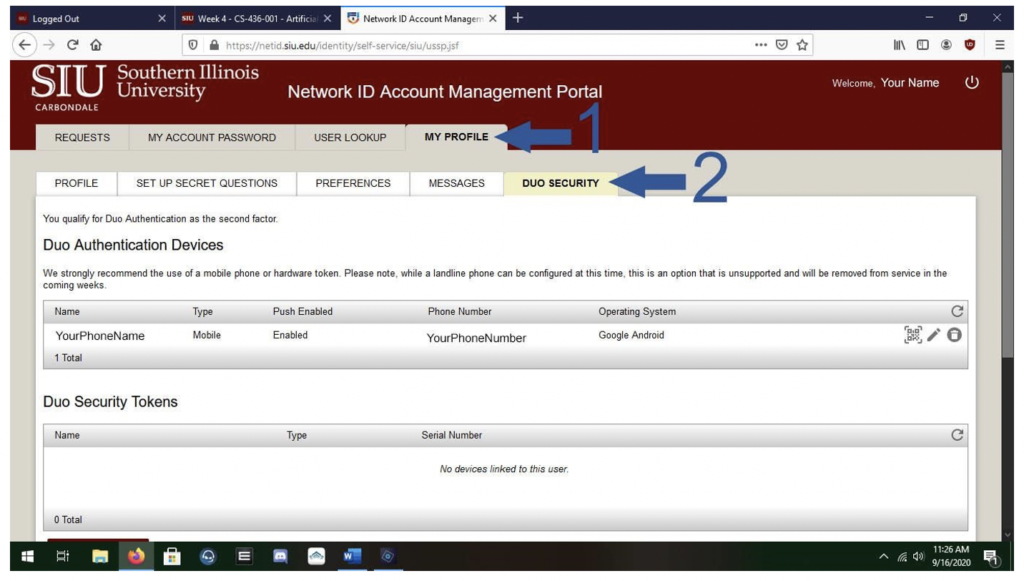 Once you are here, scroll down to the bottom of the page, and click on "Generate Random Codes".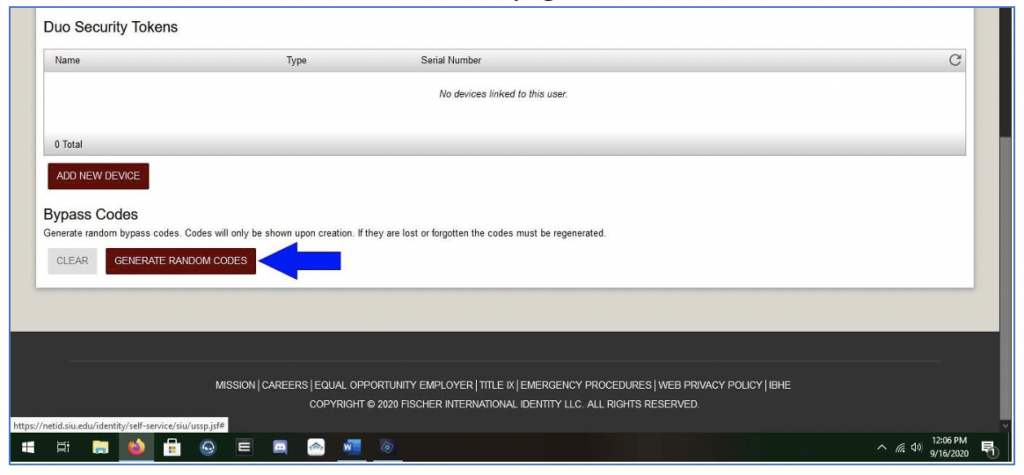 This will bring up 5 ovals (shown below with the blue arrow). Inside these ovals will be numerical codes that you can save for use if you don't have access to your phone for login. Each code is available for 1 year, and may only be used one time. Please store the codes in a safe place.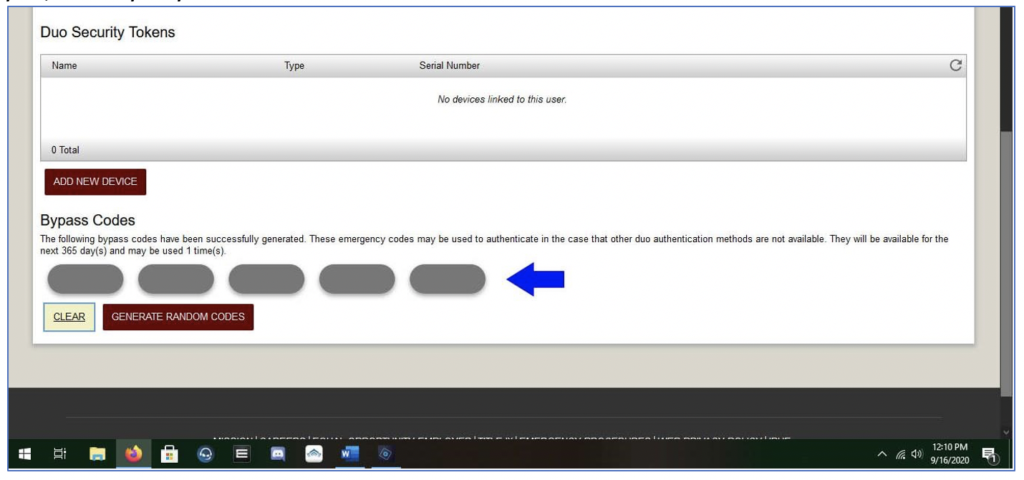 Using a Bypass Code
The codes are for use in this screen (below). Just click on "Enter a Passcode" and you can use one of the codes received from above.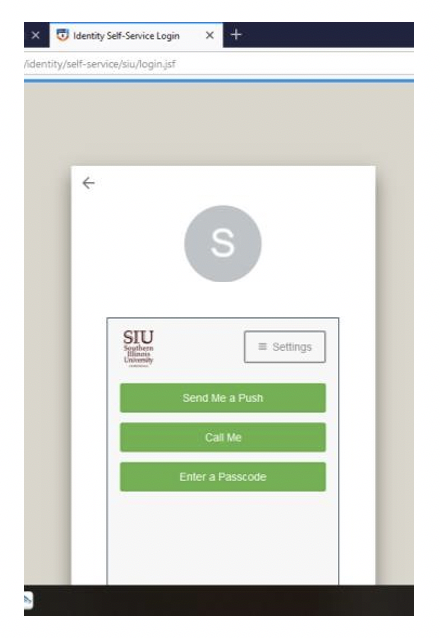 Was this article helpful?
0 out of 5 stars
| | | |
| --- | --- | --- |
| 5 Stars | | 0% |
| 4 Stars | | 0% |
| 3 Stars | | 0% |
| 2 Stars | | 0% |
| 1 Stars | | 0% |