How to use Passcodes with MFA
0 out Of 5 Stars
| | | |
| --- | --- | --- |
| 5 Stars | | 0% |
| 4 Stars | | 0% |
| 3 Stars | | 0% |
| 2 Stars | | 0% |
| 1 Stars | | 0% |
When using SIU web infrastructure (netid, Office365 etc….), customers with DUO subscription will be prompted to authorize the access using MFA. This happens upon successful password entry. After successfully entering your infrastructure password, MFA window will pop up asking the three methods, Send Me a Push, Call me, and Enter a Passcode. Send Me a Push sends request through your DUO app on your smartphone, Call Me calls your phone number listed in DUO, and Enter a Passcode sends a couple of strings of codes to your phone via text.
This article pertains to the last one, Enter a Passcode.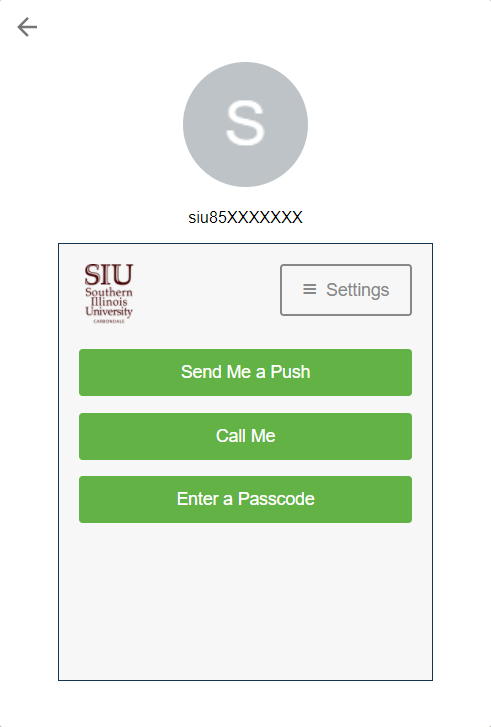 For SMS passcode option, choose Enter a Passcode. Then click Text me new codes, Two codes will be sent to your cellphone via text.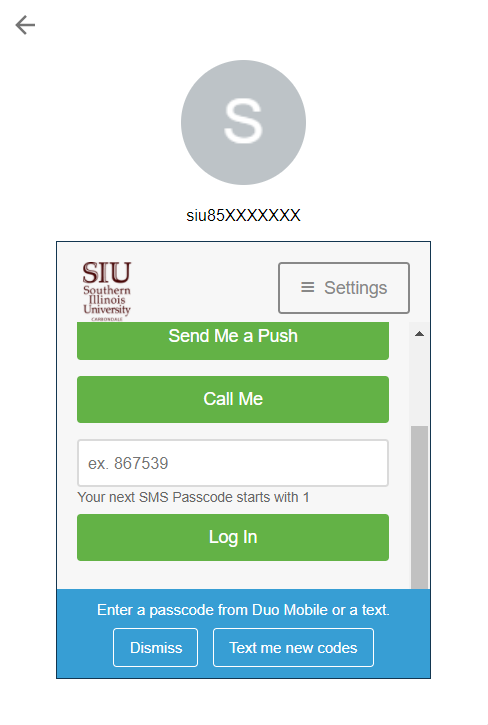 Enter one of the codes and hit Log in.
Was this article helpful?
0 out Of 5 Stars
| | | |
| --- | --- | --- |
| 5 Stars | | 0% |
| 4 Stars | | 0% |
| 3 Stars | | 0% |
| 2 Stars | | 0% |
| 1 Stars | | 0% |