Mathematica 13.0 for Windows: Product Installation and Authorization Guide
4.5 out Of 5 Stars
1 rating
| | | |
| --- | --- | --- |
| 5 Stars | | 0% |
| 4 Stars | | 100% |
| 3 Stars | | 0% |
| 2 Stars | | 0% |
| 1 Stars | | 0% |
Product Installation
1. Installer Download
Download and open the installer ISO. Do not open the ISO with a third-party archive utility.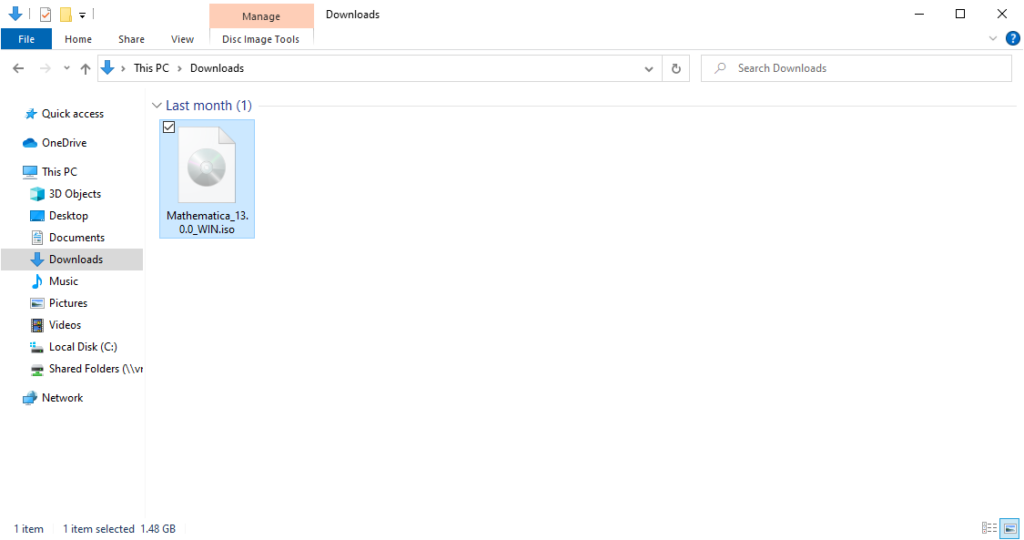 2. Installer Application
Close all running applications, navigate to the Windows folder on the mounted Mathematica installer drive, then open the installer application setup.exe.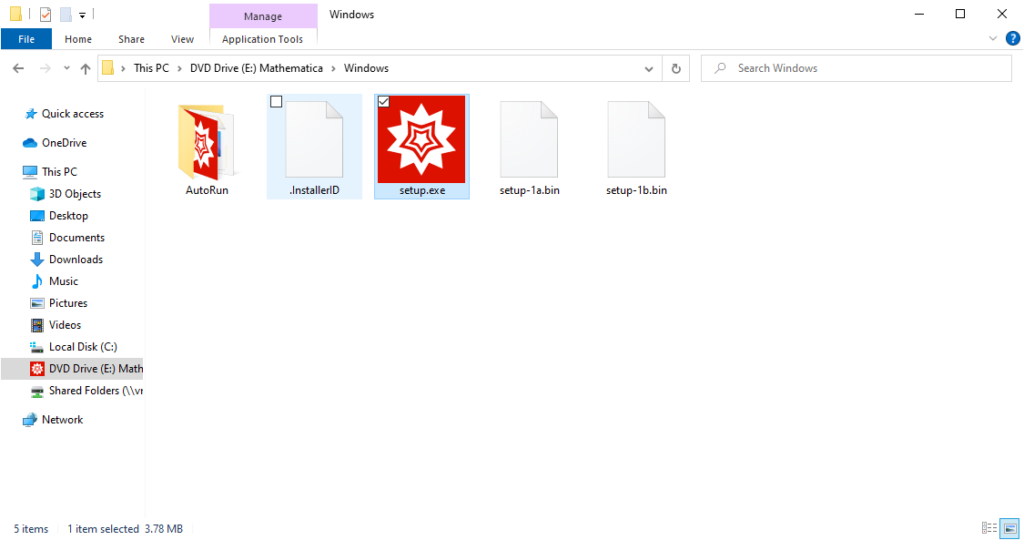 3. Wolfram Mathematica Setup
Click Next.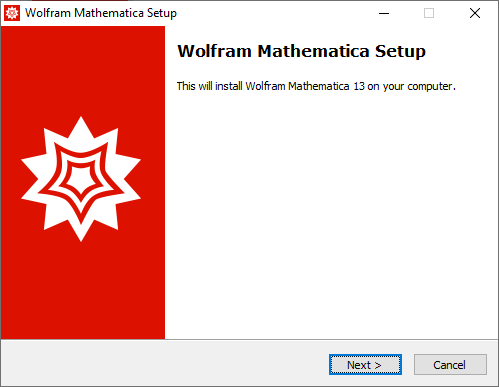 4. Destination Location
Click Next.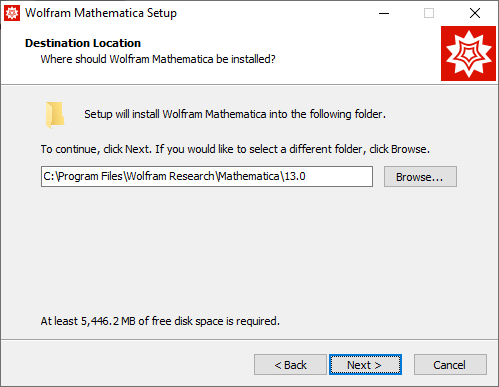 5. Select Components
Select Install all components (recommended), then click Next.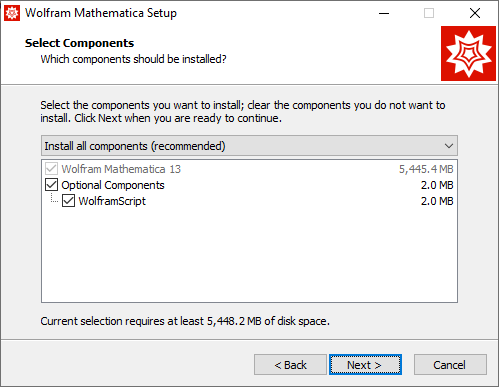 6. Start Menu Folder
Click Next.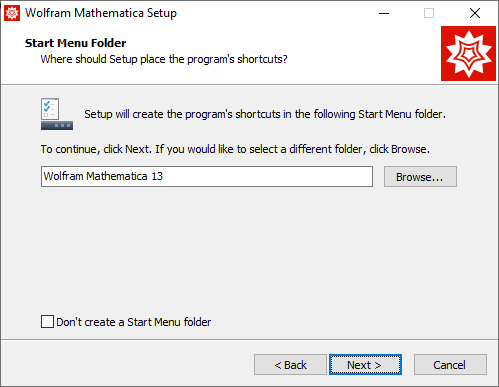 7. Ready to Install
Click Install.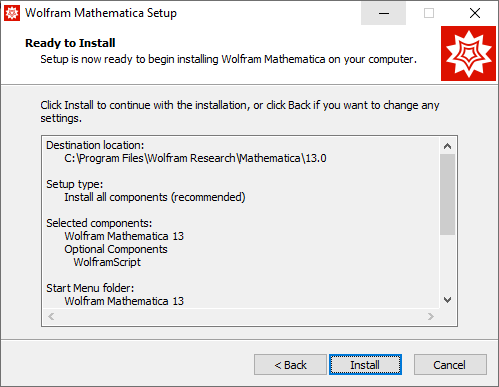 8. Completing the Wolfram Mathematica installation
Check Launch Wolfram Mathematica, then click Finish.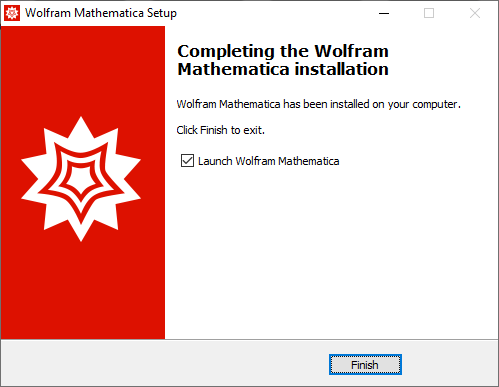 Product Authorization
1. Activate Online
Enter the activation key, then click Activate.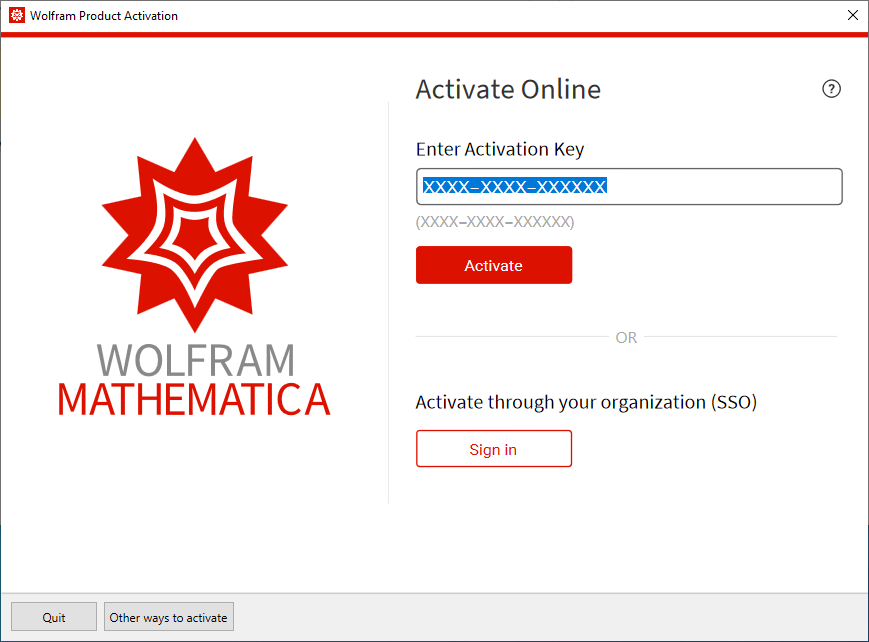 2. License Agreement
Check I accept the terms of this agreement, then click OK.
Was this article helpful?
4.5 out Of 5 Stars
1 rating
| | | |
| --- | --- | --- |
| 5 Stars | | 0% |
| 4 Stars | | 100% |
| 3 Stars | | 0% |
| 2 Stars | | 0% |
| 1 Stars | | 0% |