Mathematica 13 for Windows: Manual Installation
4.5 out Of 5 Stars
1 rating
| | | |
| --- | --- | --- |
| 5 Stars | | 0% |
| 4 Stars | | 100% |
| 3 Stars | | 0% |
| 2 Stars | | 0% |
| 1 Stars | | 0% |
Request Mathematica
Upon approval of a Mathematica software request for manual installation, the installer and activation key are distributed by email. Mathematica licenses must be updated each year
License Cycle: 7/1/2022 thru 6/30/2023
Software Requests: oit.siu.edu/salukitech/software/
Knowledge Base: oitkb.siu.edu
Support: ithelp.siu.edu
Install Mathematica for Windows
1. Installer ISO
Download the installer ISO, then open it with Windows Explorer.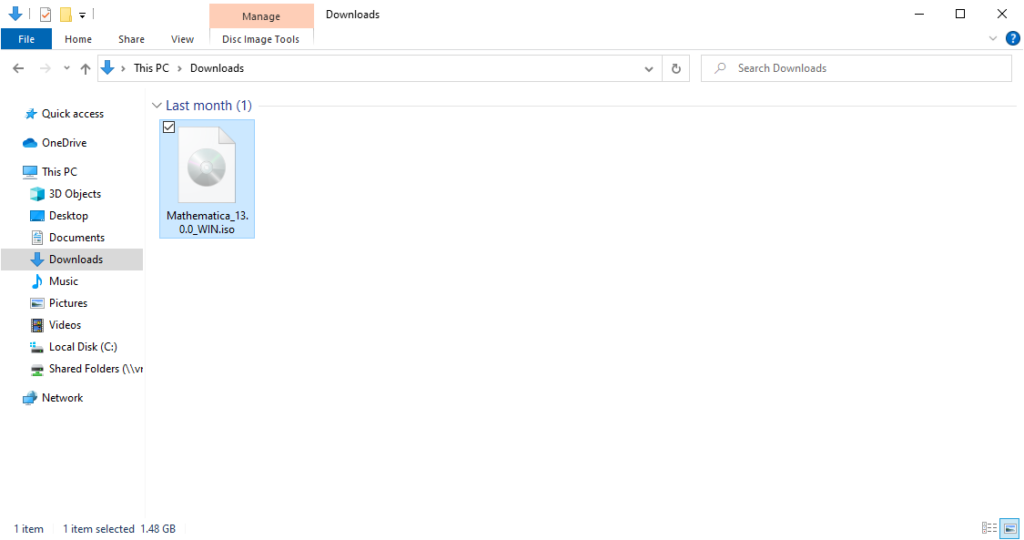 2. Installer
Close all running applications, navigate to the Windows folder on the mounted Mathematica installer drive, and open the setup.exe installer: https://support.wolfram.com/12440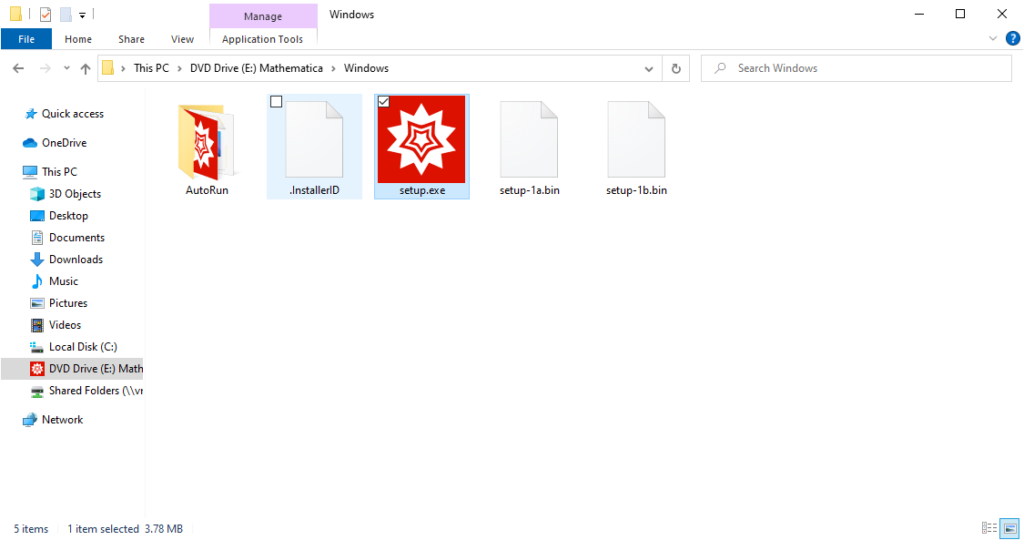 3. Wolfram Mathematica Setup
Click Next.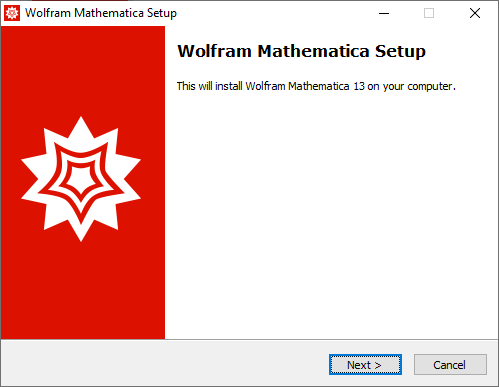 4. Destination Location
Click Next.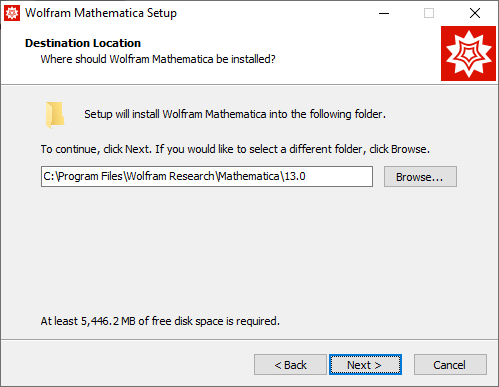 5. Select Components
Select Install all components (recommended), then click Next.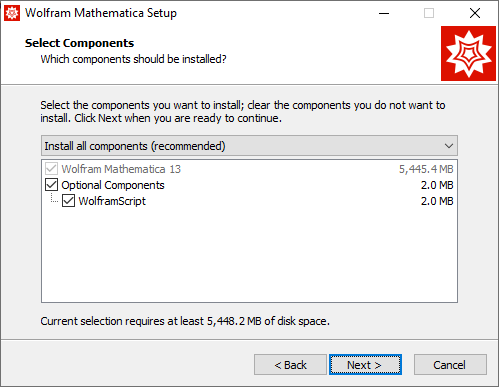 6. Start Menu Folder
Click Next.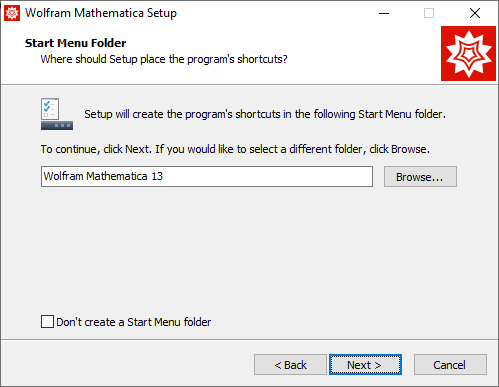 7. Ready to Install
Click Install.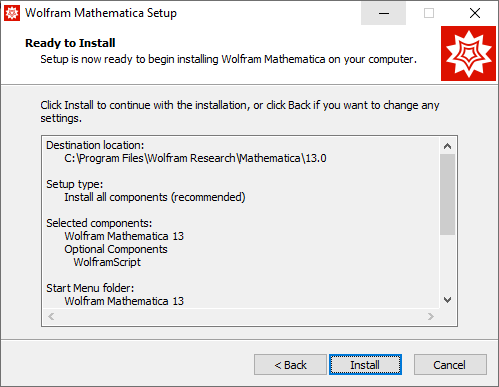 8. Completing the Wolfram Mathematica installation
Check Launch Wolfram Mathematica, then click Finish.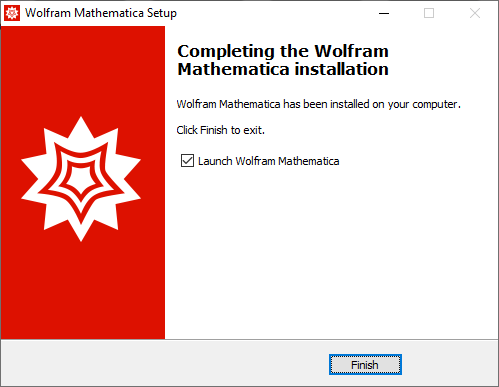 Activate Mathematica for Windows
1. Activate Online
Open Mathematica, enter the activation key, then click Activate.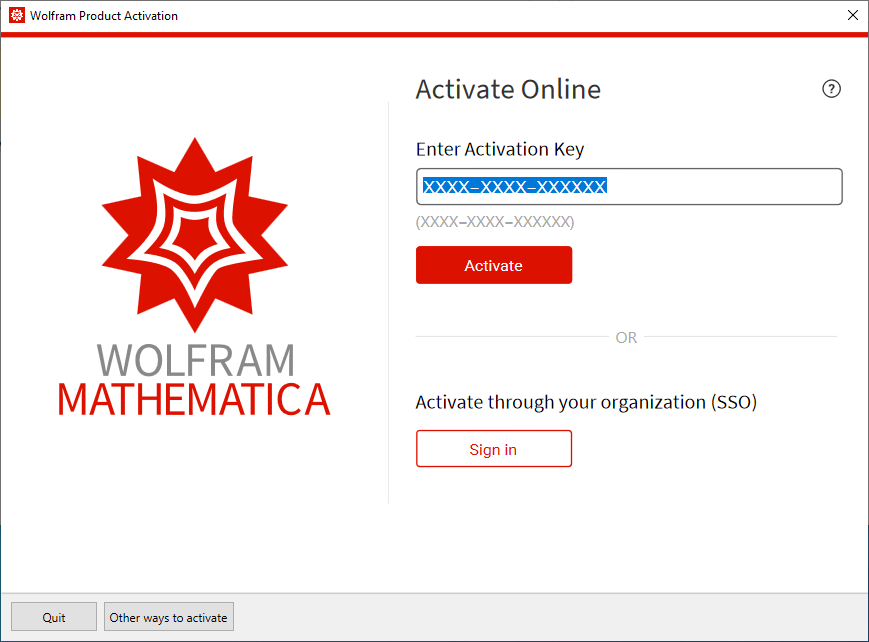 2. Read the License Agreement
Check I accept the terms of this agreement, then click OK.
Troubleshoot
1. Corrupted Installer ISO: To verify successful download, compare the file checksum with the table below. If the checksum does not match, then download again with a different web browser.
| | |
| --- | --- |
| File | SHA-256 Checksum |
| Mathematica_13.2.1_WIN.iso | c77913e38cd1b7cdfe23735bfb36760c0987bfaa92bdf56175ede72545de72cf |
| Mathematica_13.2.0_WIN.iso | fef9c1dc2d0854946ce61b6dd80a86d195fe8da297fd4d99ff69733c43eb8e75 |
| Mathematica_13.1.0_WIN.iso | 2a59981c33db2d97a62549efda7f652e2e7d93d2aa40924a4a680b922f0f1fcb |
| Mathematica_13.0.1_WIN.iso | fbd9ae076df457e7e01cdd2d1227bd6ebb1b7e4a4f49c5ae578320975a0b7b8e |
2. Third-Party Archive Utilities: Open the installer ISO with Windows Explorer. If necessary, temporarily disable or uninstall third-party archive utilities like 7-Zip, WinRAR, and WinZip.
Was this article helpful?
4.5 out Of 5 Stars
1 rating
| | | |
| --- | --- | --- |
| 5 Stars | | 0% |
| 4 Stars | | 100% |
| 3 Stars | | 0% |
| 2 Stars | | 0% |
| 1 Stars | | 0% |