New Duo Device
0 out Of 5 Stars
| | | |
| --- | --- | --- |
| 5 Stars | | 0% |
| 4 Stars | | 0% |
| 3 Stars | | 0% |
| 2 Stars | | 0% |
| 1 Stars | | 0% |
If you recently got a new phone, you might have to re-activate your Duo application. Depending on your situation, here are a couple of methods on how to do so.
Using the Same Phone Number
First, go to netid.siu.edu and sign in.
Upon logging in, it should prompt you to authenticate. Use the 'Call me' or 'Enter a passcode' options to initially authenticate. (If you still have your old phone activated with Duo, you can use 'Send me a push.')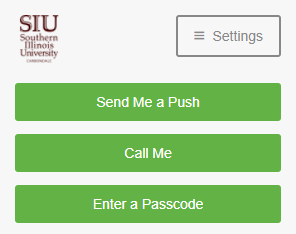 Once you are signed in, navigate to the Duo Security tab.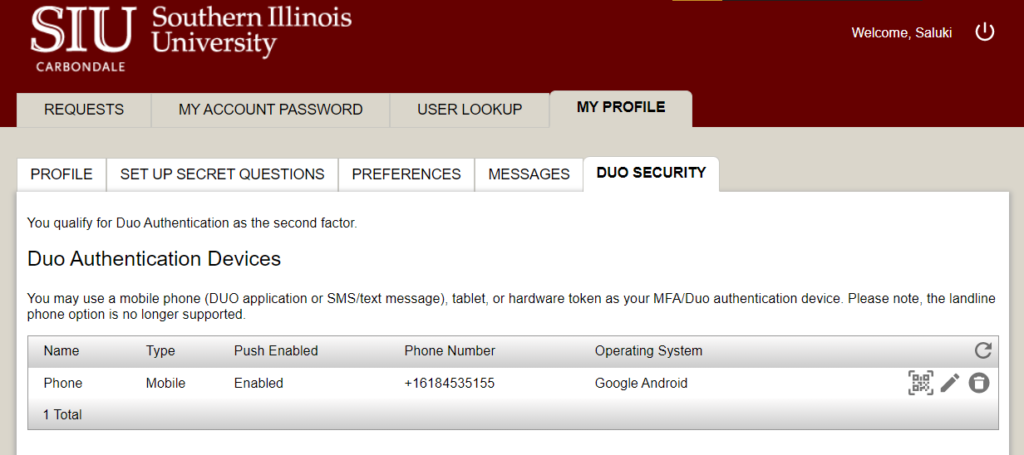 Here, you will see a list of the devices set up for Duo on your account. Find the device that you are trying to update and then click the

icon. A pop-up will appear saying Link Duo Device. Click Confirm

A new QR code will appear on your screen.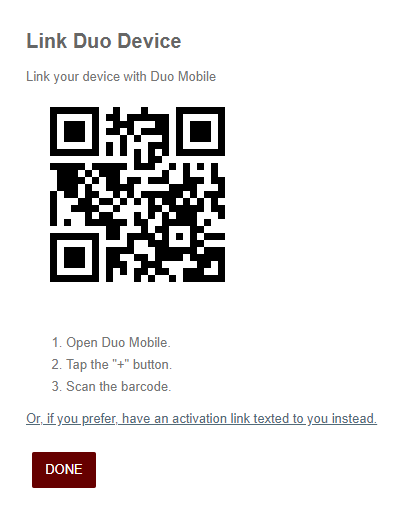 Assuming you have already installed the Duo Mobile application on your new phone, open the app. In the app tap Add Account. If you get a pop-up asking permission to use your camera tap Allow.
Alternatively, if you are re-activating the app through your phone you can use the link presented bellow the QR code to get an activation link texted to your phone number.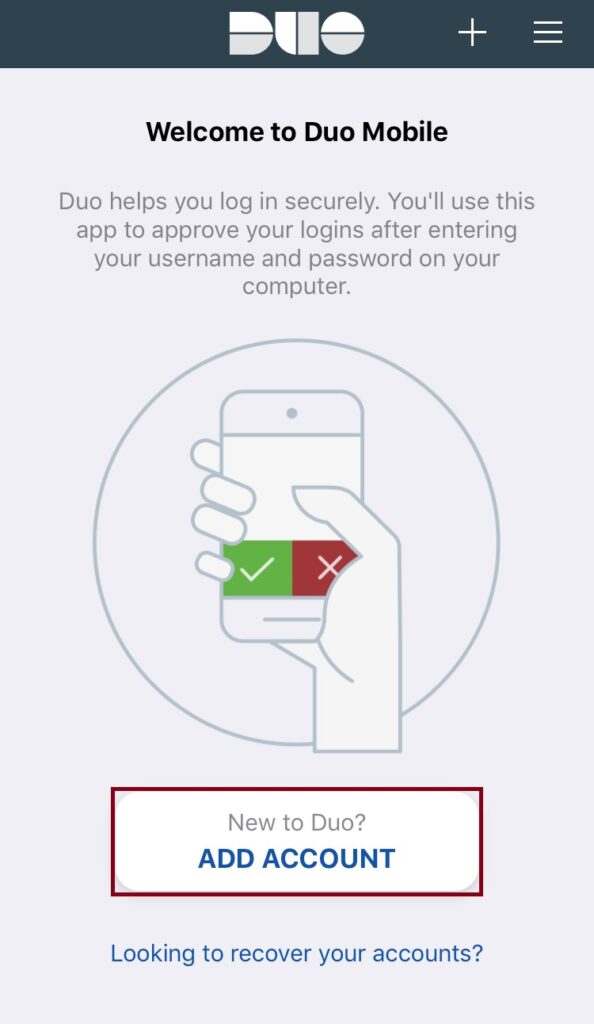 It will then turn on your phones camera. Use your phone to scan the QR code that was presented to you in NetID.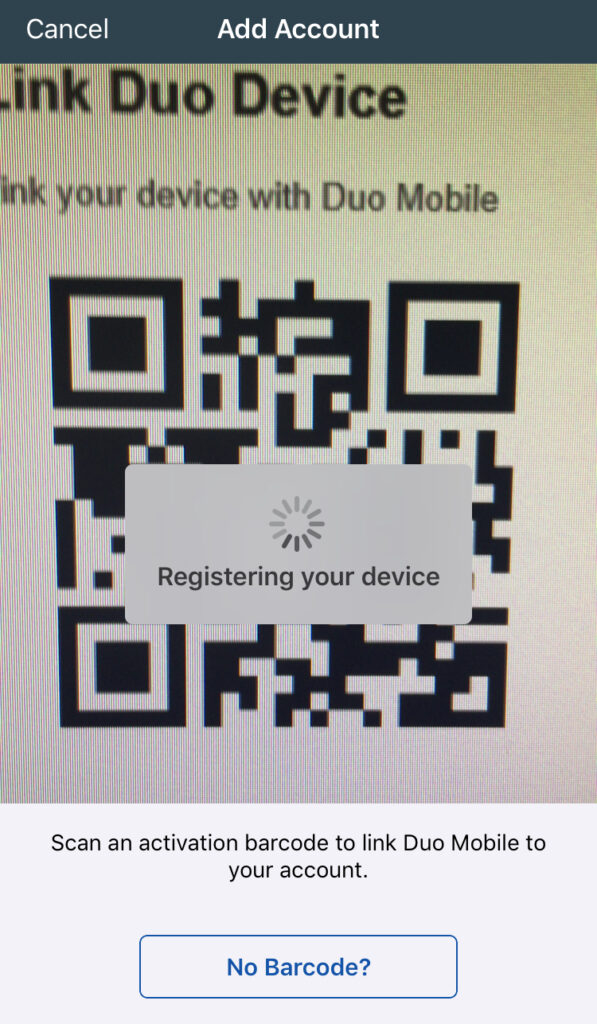 Once the code has been scanned, the Duo Mobile app should register your account.
Using a New Phone Number
If you have a new phone number and don't have access to your old phone anymore, you will have to contact SalukiTech for a bypass code to sign in to netid.siu.edu.
If you still have access to the Duo mobile app on your old phone, you should still be able to authenticate using the 'Send me a push' option. If this is the case, use the instructions here for setting up a new device. Afterwards, you may decide to remove

the old phone from the device list under 'Duo Security.'
Duo Restore
Another way to re-activate your Duo Mobile app is through the backup feature in the app. See the full instructions on how to use this here.
Was this article helpful?
0 out Of 5 Stars
| | | |
| --- | --- | --- |
| 5 Stars | | 0% |
| 4 Stars | | 0% |
| 3 Stars | | 0% |
| 2 Stars | | 0% |
| 1 Stars | | 0% |