SPSS Statistics 27 for Mac
4.5 out Of 5 Stars
| | | |
| --- | --- | --- |
| 5 Stars | | 0% |
| 4 Stars | | 100% |
| 3 Stars | | 0% |
| 2 Stars | | 0% |
| 1 Stars | | 0% |
Installation
1. Download: SPSS Statistics installers are distributed by e-mail. Download and open the SPSS Statistics 27 for Mac ISO. Do not open the ISO with a third-party archive utility like StuffIt, WinZip, or The Unarchiver.
2. Introduction: Close all running applications, open the SS_CLIENT_27.0_MAC_OS_MULTILINGUA.pkg installer, then click Continue.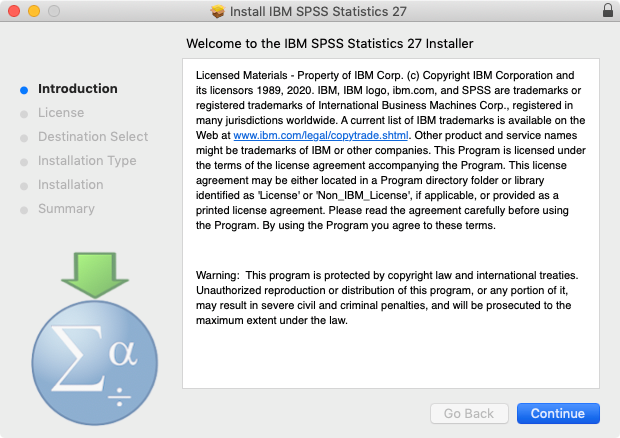 3. License: Click Continue.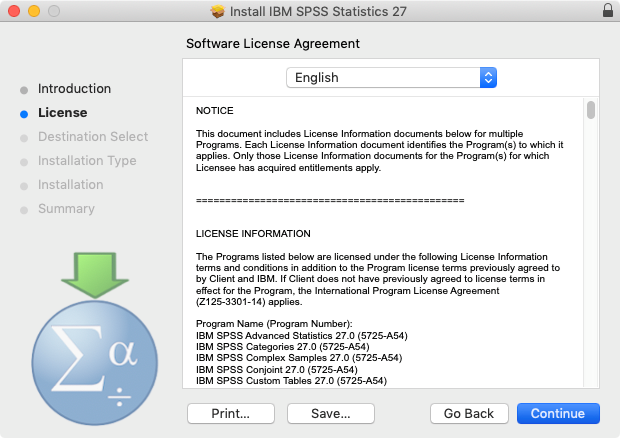 4. License Agreement: Click Agree.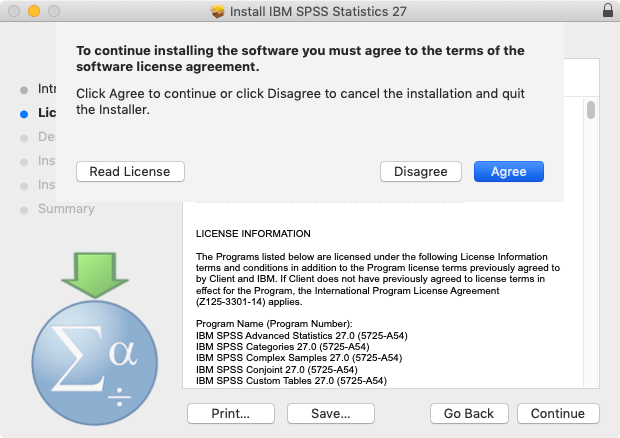 5. Installation Type: Click Install.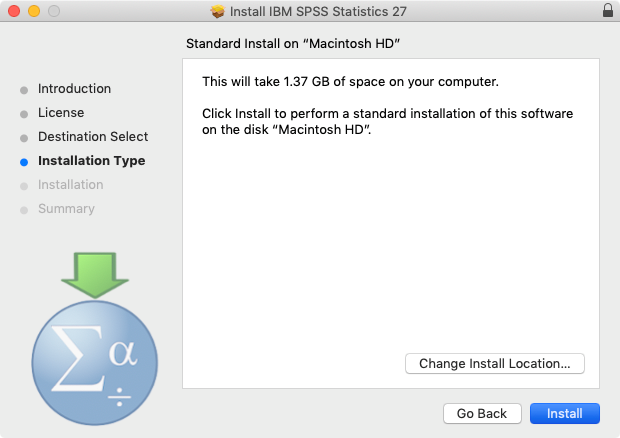 6. Summary: Click Close.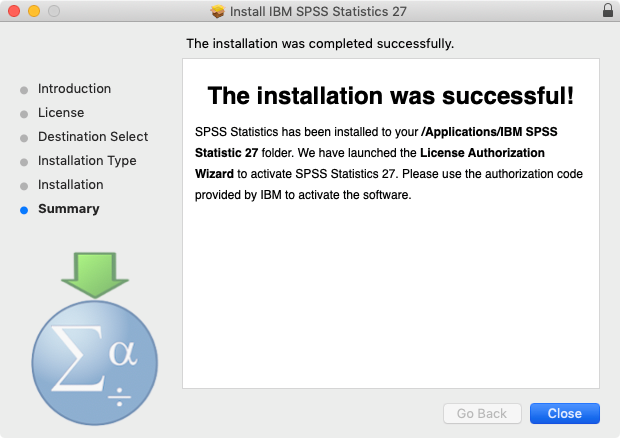 Licensing
1. License Authorization Wizard: If the IBM SPSS Statistics 27 License Authorization Wizard does not start automatically, open it from the /Applications/IBM SPSS Statistics 27 folder.
2. License Status: If this window appears, click Next.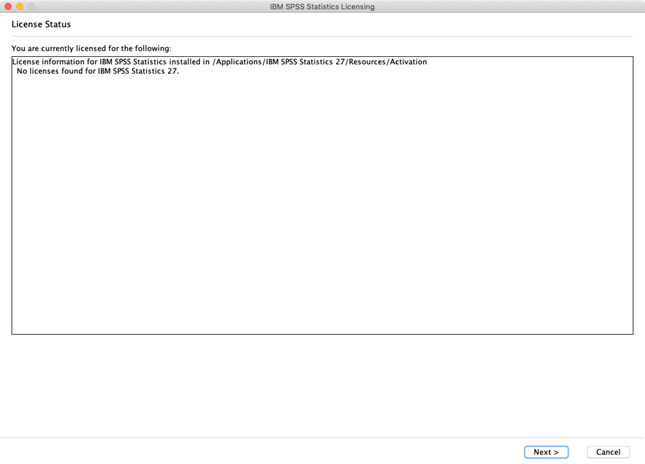 3. Product Authorization: Select Authorized user license, then click Next.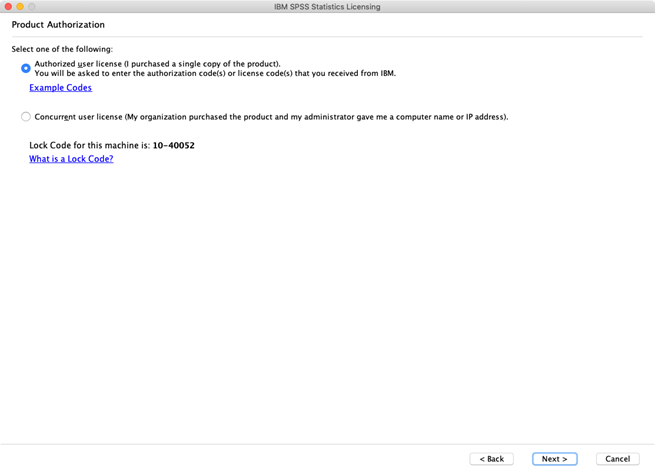 4. Enter Codes: SPSS Statistics license authorization codes are distributed by e-mail. Copy and paste your authorization code from the e-mail to the Enter Code field, click Add, then click Next.
5. Internet Authorization Status: Upon successful authorization, click Next.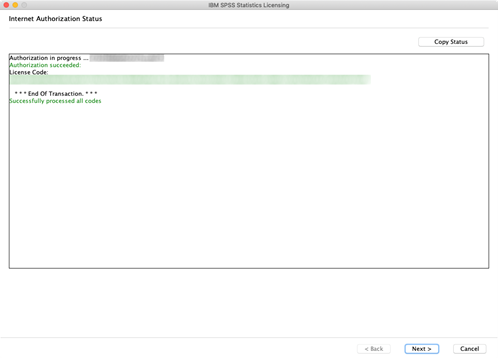 6. Licensing Completed: Click Finish.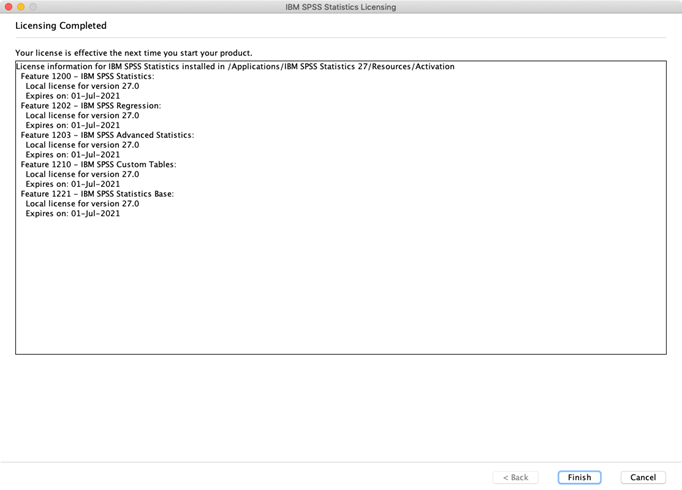 Was this article helpful?
4.5 out Of 5 Stars
| | | |
| --- | --- | --- |
| 5 Stars | | 0% |
| 4 Stars | | 100% |
| 3 Stars | | 0% |
| 2 Stars | | 0% |
| 1 Stars | | 0% |