Sync Teams Channel Folder to One Drive on Local Device
5 out Of 5 Stars
1 rating
| | | |
| --- | --- | --- |
| 5 Stars | | 100% |
| 4 Stars | | 0% |
| 3 Stars | | 0% |
| 2 Stars | | 0% |
| 1 Stars | | 0% |
This procedure connect your Teams Channel folder, hosted on SharePoint to your local computer via OneDrive for Business. This is useful for quickly sharing files to your channel/team from your computer or syncing files to your computer for off-line access.
Assumptions:
These instructions assume that you are already logged into OneDrive on your computer. If you need assistance in setting up or logging into OneDrive for the first time, please reference this link:
CRC Guide – Getting Started with OneDrive.
Syncing Teams Channel Folder
Open your Team Channel in the Microsoft Teams desktop application.
Browse to the Files area.
Click view in SharePoint
Click Sync
Allow SharePoint to sync to OneDrive desktop.
Please click here to watch a short video that walks through the procedure listed above.
Sync an Entire Team Folder to OneDrive.
There are times where you are a member of multiple channels on a Microsoft Team. The method above will create multiple paths to each channel folder. With a little more work, you can get the Teams's SharePoint folder to sync to OneDrive and that will contain each of the individual channel folders within it.
Start by navigating to Office.com in your preferred web browser.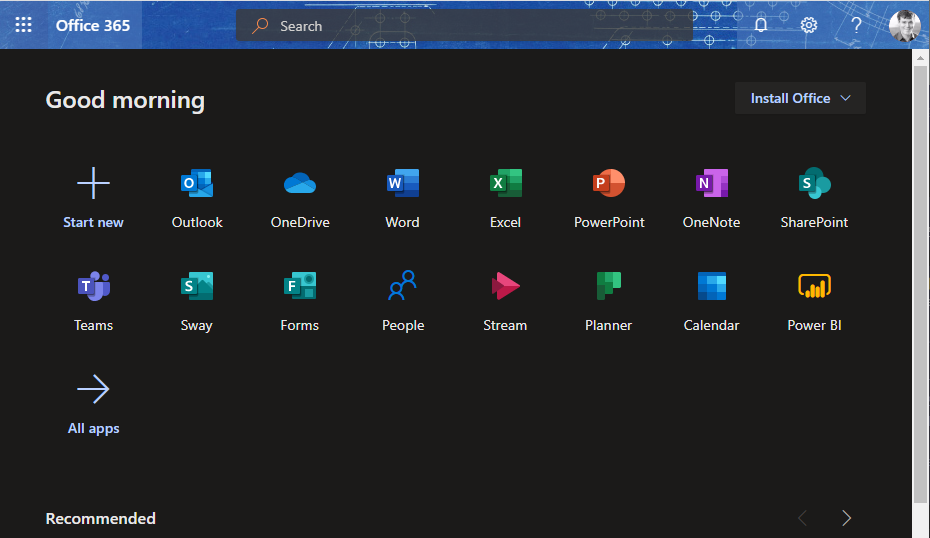 Then click on the button for SharePoint.

You may need to click on All Apps to make the tile appear if you have not used SharePoint Web before.


Once on the SharePoint page, you will see a tile or list of each channel and team that you are a part of. Find the team that you would like to sync to OneDrive and click on it. In this example, our team is called SIU EC.

You may need to click on the See All link to display all of the teams and channels.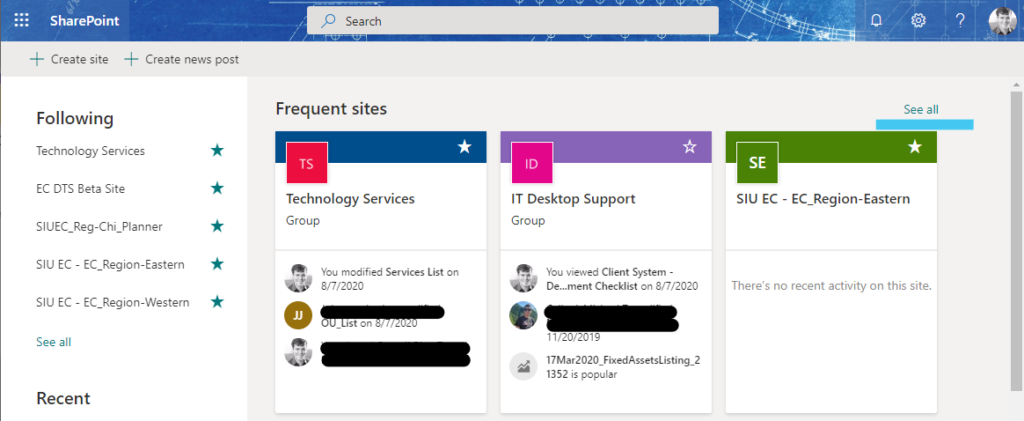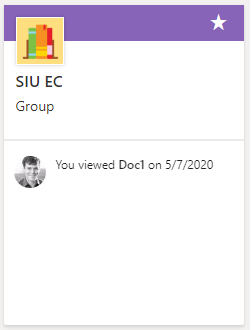 Click on Documents in the left menu.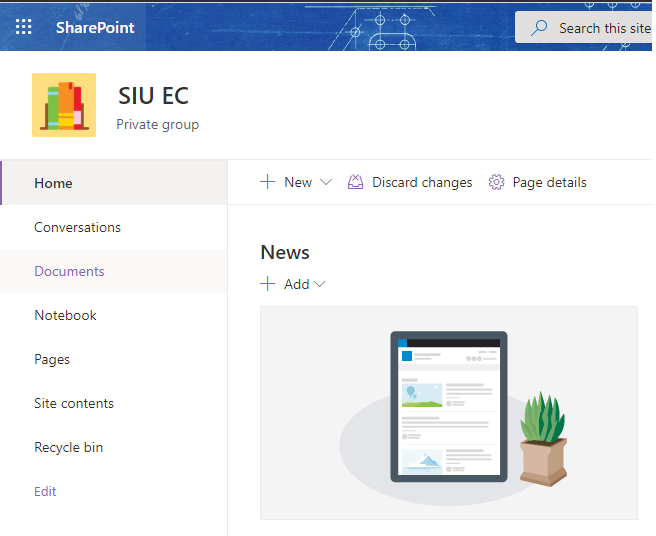 Then click Sync from the menu near the top of the page.

You may need to click the "3-dot" menu on the right to see the Sync option.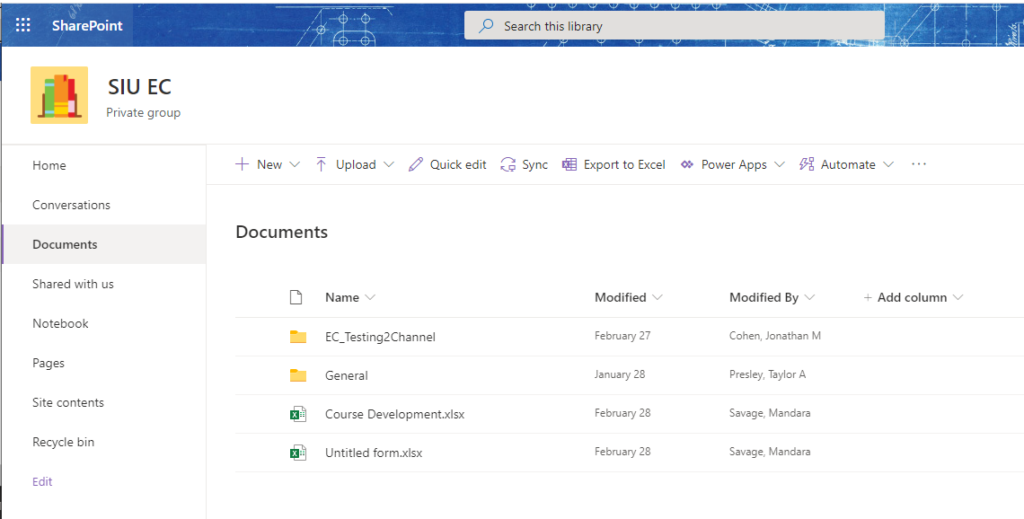 Click Sync Now in the pop-up box.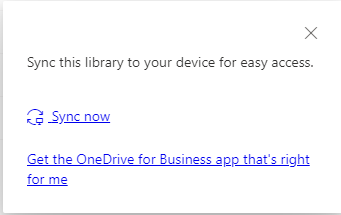 Click Open Microsoft OneDrive when prompted

You can now open Windows File Explorer and you should see a new listing under Southern Illinois University for your Team's folder.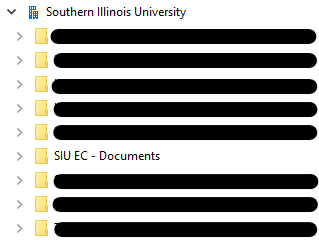 OneDrive is installed on all Windows 10 computers.  If you are unable to locate the app, or experience problems with the program, please contact SalukiTech – their contact information is listed at the bottom of the page. 
Was this article helpful?
5 out Of 5 Stars
1 rating
| | | |
| --- | --- | --- |
| 5 Stars | | 100% |
| 4 Stars | | 0% |
| 3 Stars | | 0% |
| 2 Stars | | 0% |
| 1 Stars | | 0% |