Access a Video File in Microsoft Stream
0 out Of 5 Stars
| | | |
| --- | --- | --- |
| 5 Stars | | 0% |
| 4 Stars | | 0% |
| 3 Stars | | 0% |
| 2 Stars | | 0% |
| 1 Stars | | 0% |
Overview
In this how-to guide, learn how to access a video file in OneDrive and stream it in Microsoft Stream
Access Videos
Step 1: On Outlook email page, click on the waffle iron in the upper left corner.

Step 2: Click on OneDrive under Apps.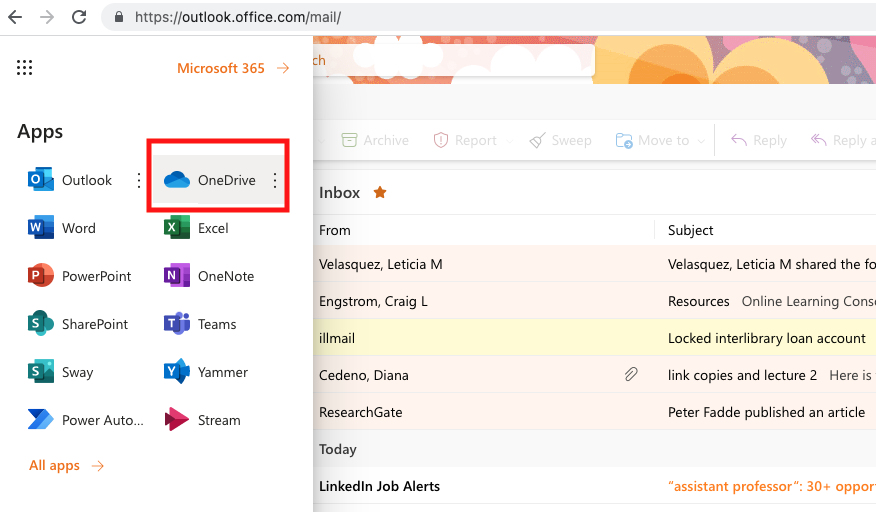 Step 3: Click on My files on the left panel.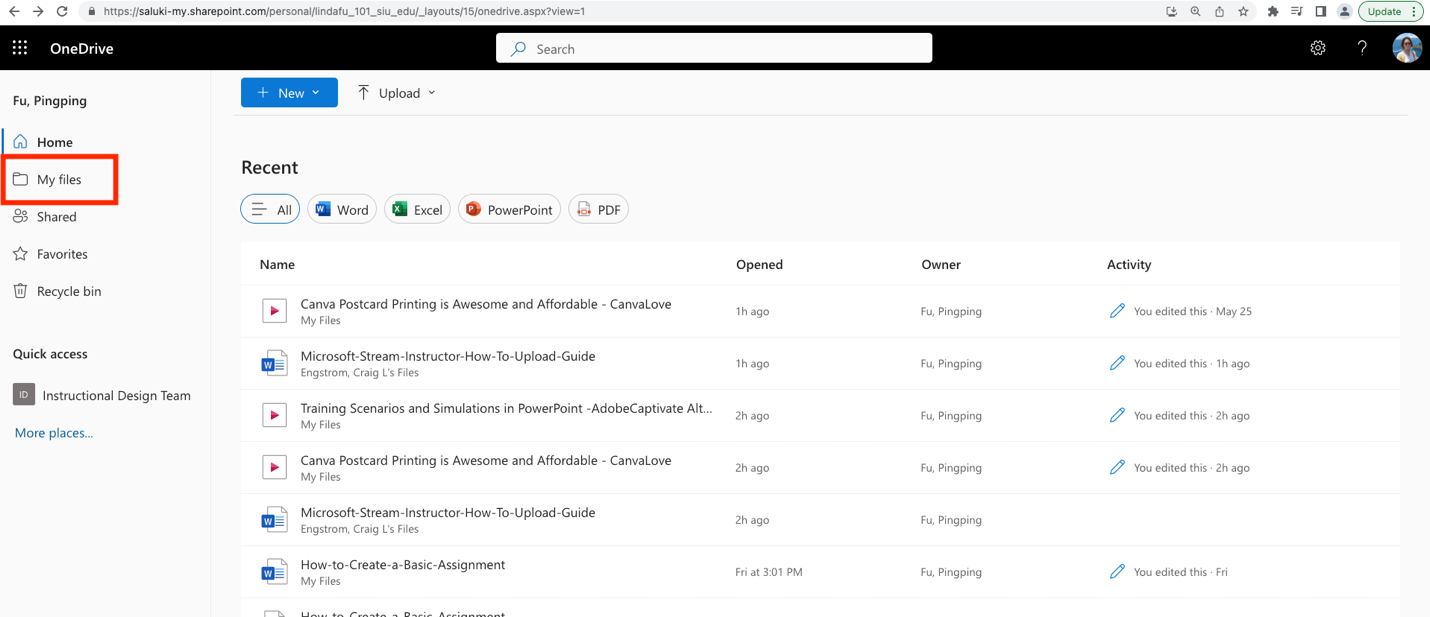 Step 4: Navigate to the folder where the video file is located.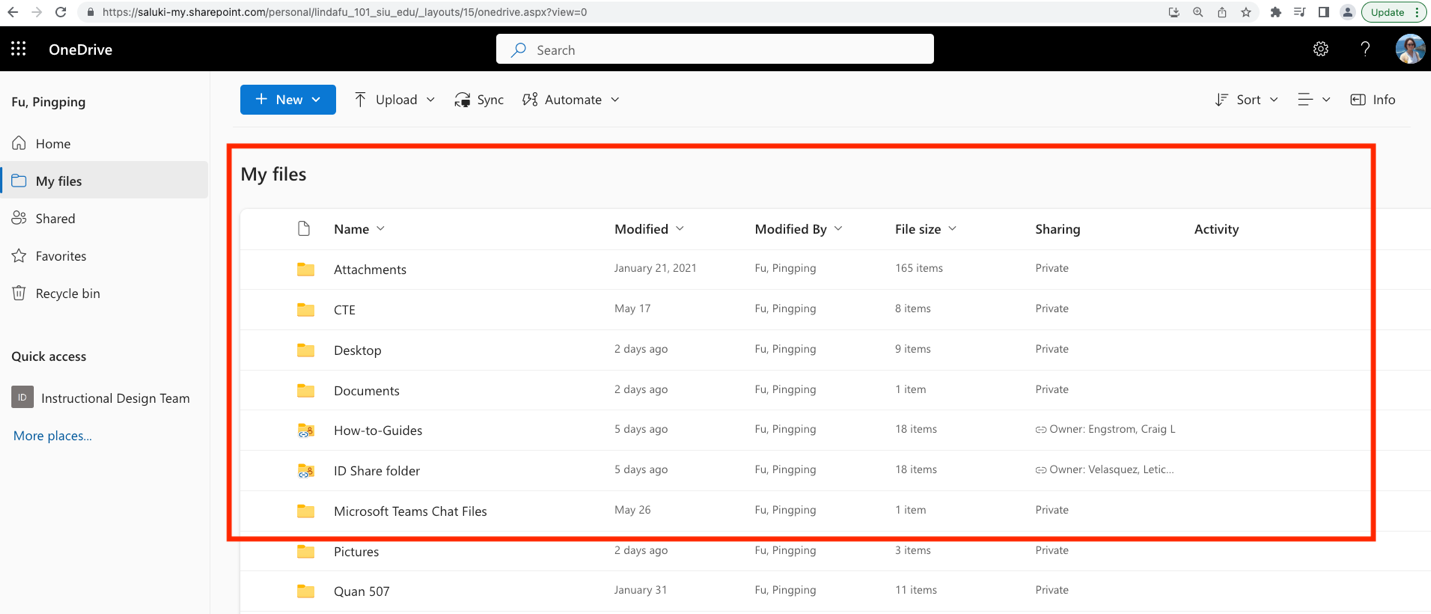 Step 5: Click on the video file to open it.

Step 6: Click on Open at the upper left corner and then click on Open in Stream.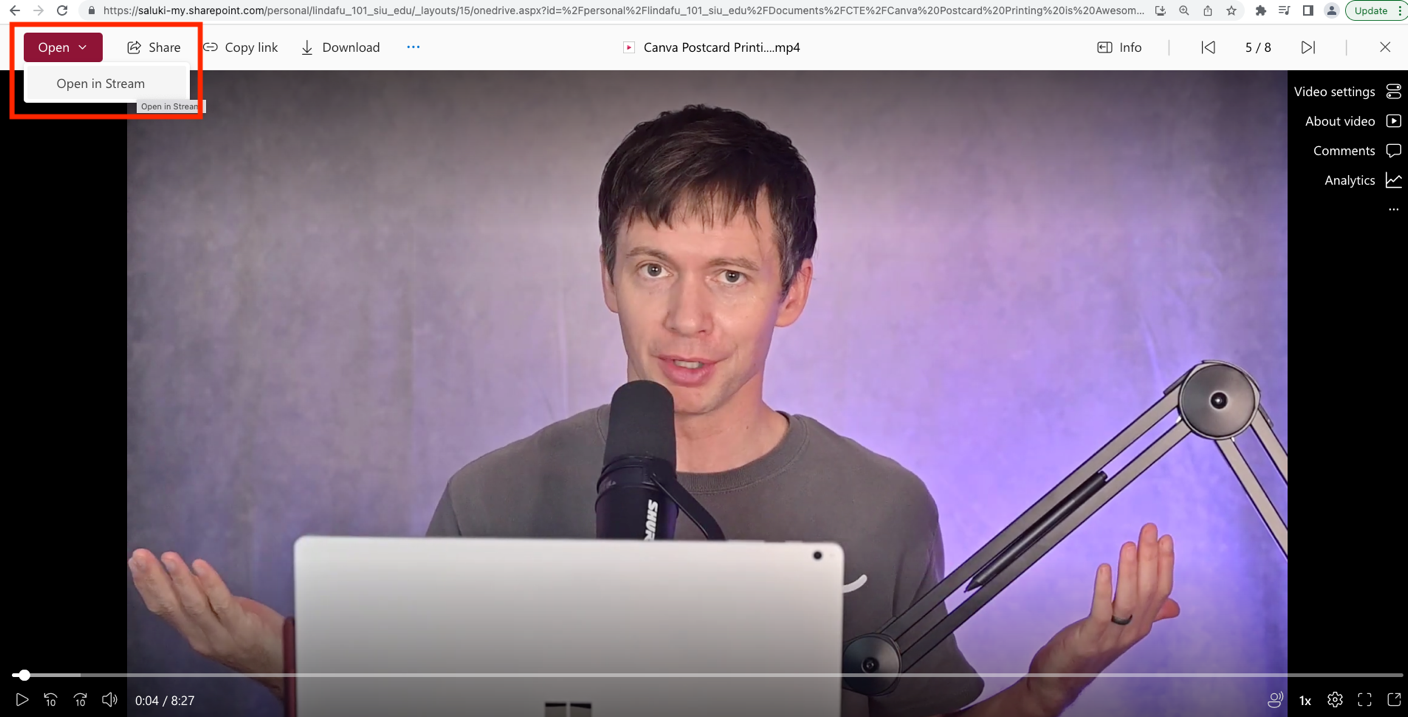 Step 7: Now the video file is streaming on Microsoft Stream.

Was this article helpful?
0 out Of 5 Stars
| | | |
| --- | --- | --- |
| 5 Stars | | 0% |
| 4 Stars | | 0% |
| 3 Stars | | 0% |
| 2 Stars | | 0% |
| 1 Stars | | 0% |