How to change Departmental ID password
4.5 out Of 5 Stars
1 rating
| | | |
| --- | --- | --- |
| 5 Stars | | 0% |
| 4 Stars | | 100% |
| 3 Stars | | 0% |
| 2 Stars | | 0% |
| 1 Stars | | 0% |
Step 1. Go to https://netid.siu.edu
Step 2. Login with your SIU credentials (SIU85******** and password) and finish the MFA.

Step 3. Choose User Lookup

Step 4. Click on magnifying glass next to the Search bar under 1. Select a user.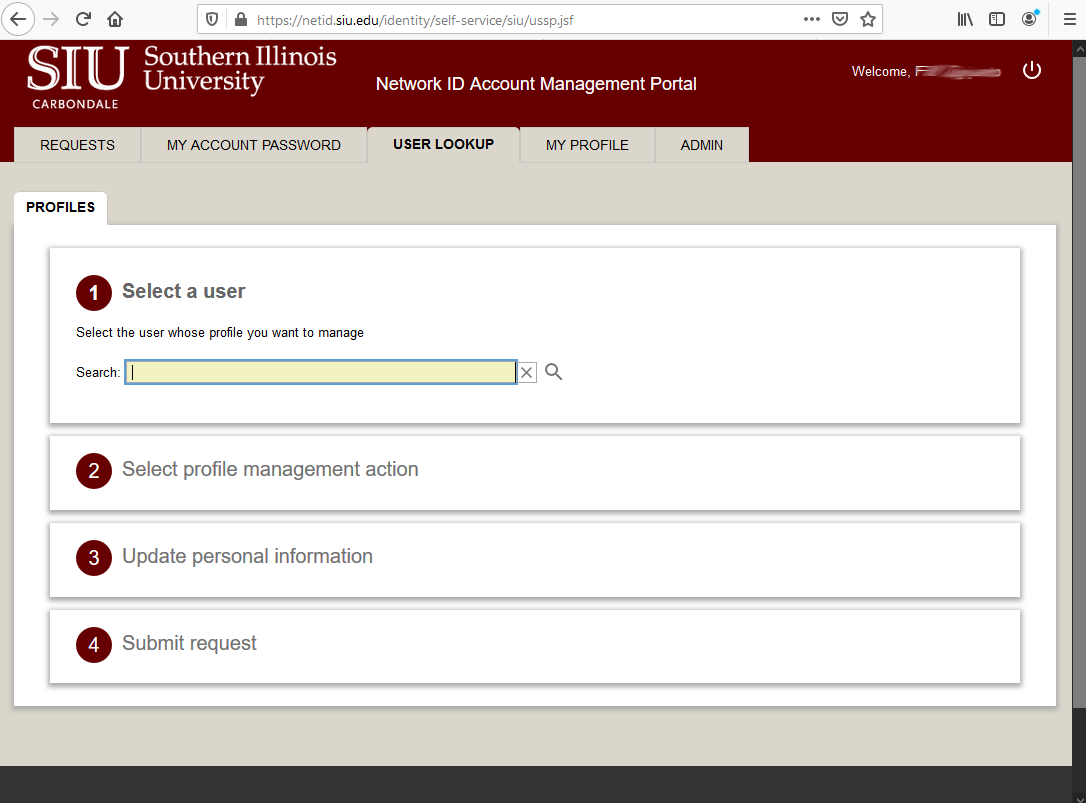 Step 5. Select the user by clicking on the left radio button and hit Done.

Step 6. Select Manage Account on under 2. Select profile management action.
Step 7. Assign new password that meets requirements listed under 4. Enter new account password.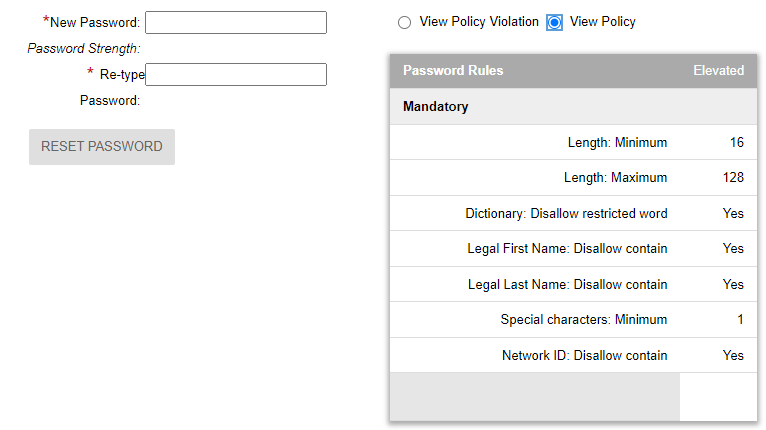 My Departmental Account is unclaimed and I am unable to claim it
Departmental accounts are often left unclaimed since they do not usually have an entry for the first and last name fields. Leaving these accounts unclaimed does not interfere with the functionality of the account.
4.5 out Of 5 Stars
1 rating
| | | |
| --- | --- | --- |
| 5 Stars | | 0% |
| 4 Stars | | 100% |
| 3 Stars | | 0% |
| 2 Stars | | 0% |
| 1 Stars | | 0% |