How to Obtain an Unofficial Transcript
5 out Of 5 Stars
1 rating
| | | |
| --- | --- | --- |
| 5 Stars | | 100% |
| 4 Stars | | 0% |
| 3 Stars | | 0% |
| 2 Stars | | 0% |
| 1 Stars | | 0% |
Navigate to Salukinet.siu.edu and sign in using the 'Sign in' button in the upper right space of the page. The screen will look like the image below.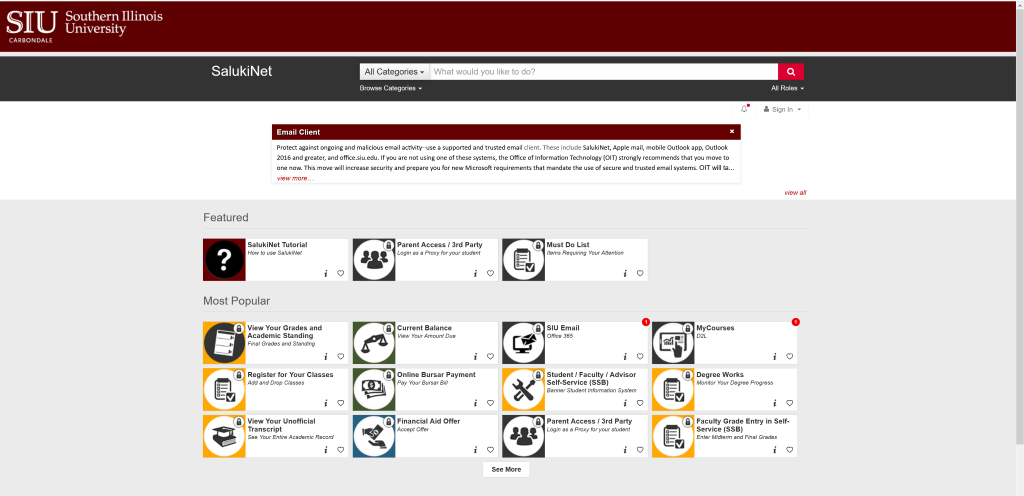 Once signed in, type 'unofficial transcript' in the search box and press the 'Enter key' or the red magnifying glass. Select the 'View Your Unofficial Transcript' option that appears, circled in red below.

The following page below should appear. Click the 'Submit' button to open the unofficial transcript.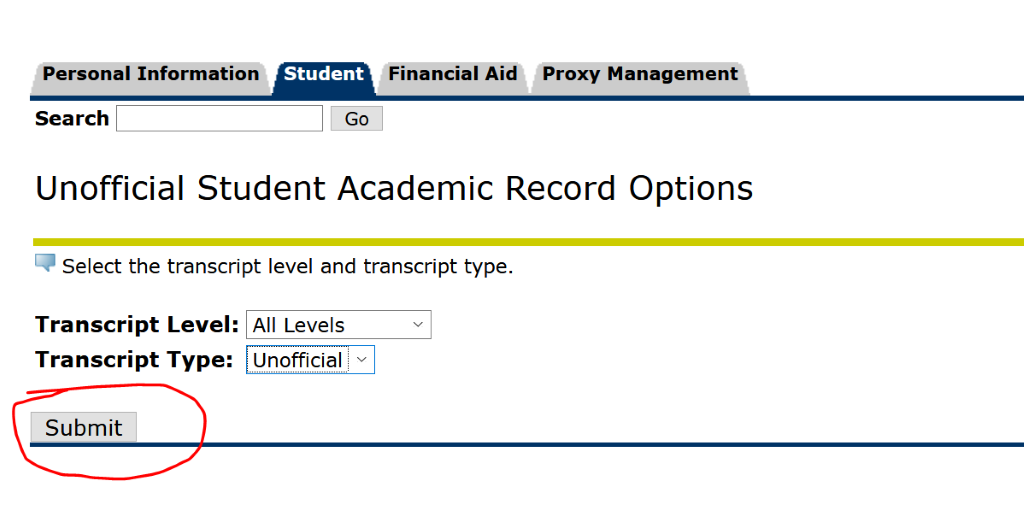 The unofficial transcript should appear like the page below.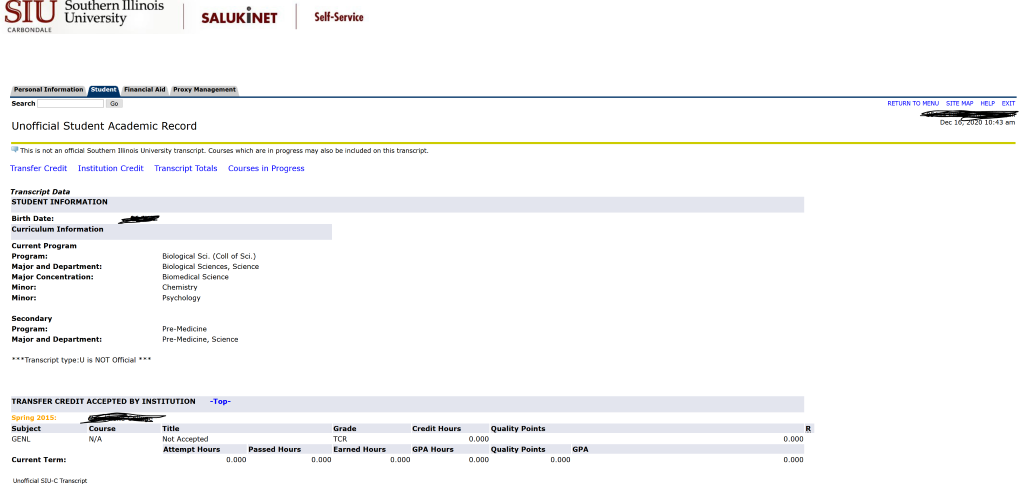 To obtain a copy, press the 'Ctrl' and 'P' keys at the same time, or 'Cmnd' and 'P' if you are using a Mac computer. These options can also be accessed by finding your browsers 'Print' function. This will bring up printing options for the page, pictured below. To save a PDF copy, select 'Microsoft Print to PDF', or corresponding 'Save as PDF' option if using a Mac, and then press the 'Print button'.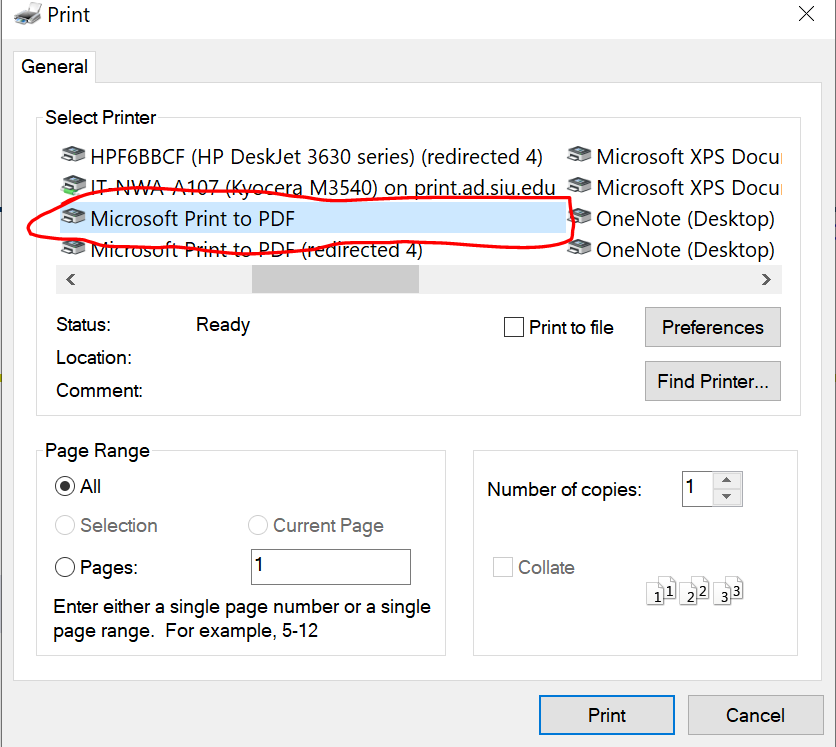 Select the location on your computer where you would like to save the PDF copy of the transcript and click the 'Save' button. This should save the file and allow you to view and send the unofficial transcript. 
If you have holds on your account that do not let you see your transcript, please see this page https://registrar.siu.edu/luminis/holdshelp.php
5 out Of 5 Stars
1 rating
| | | |
| --- | --- | --- |
| 5 Stars | | 100% |
| 4 Stars | | 0% |
| 3 Stars | | 0% |
| 2 Stars | | 0% |
| 1 Stars | | 0% |