How to Set-up Notifications in D2L (students/learners)
4.5 out Of 5 Stars
1 rating
| | | |
| --- | --- | --- |
| 5 Stars | | 0% |
| 4 Stars | | 100% |
| 3 Stars | | 0% |
| 2 Stars | | 0% |
| 1 Stars | | 0% |
Get notifications through D2L via the pulse app, email, and SMS/Text. You're in control of which notifications you receive.
1.Go to your profile
Click on your image in the top-right corner
Click "notifications" in the drop-down menu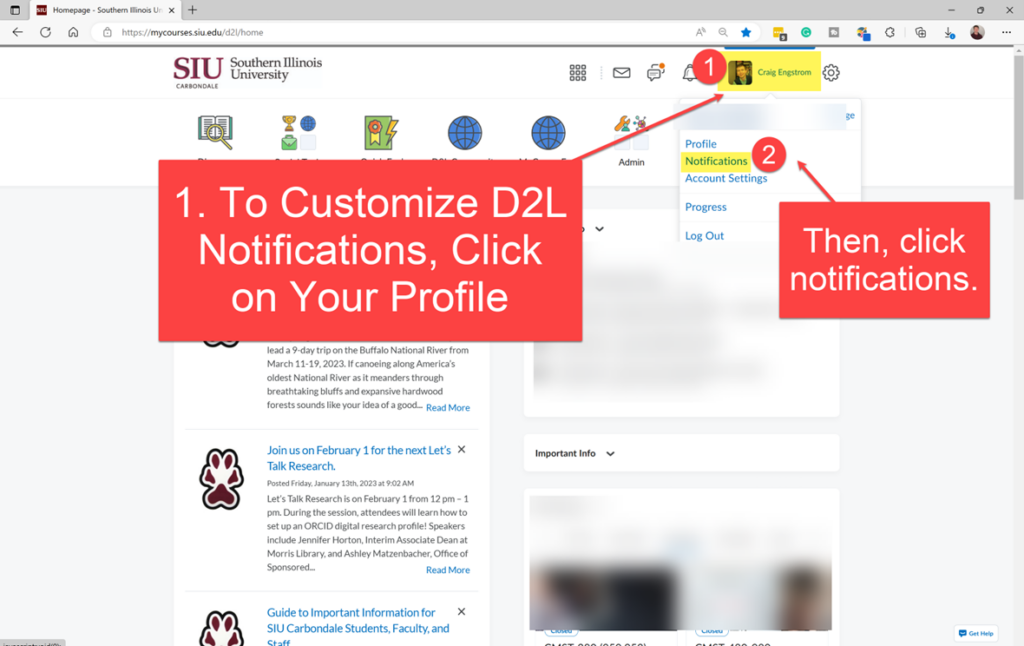 2. Set Contact Methods
You can download the Pulse app for push notifications and course management.
Update your email to a personal account
Add a phone number for text/SMS notifications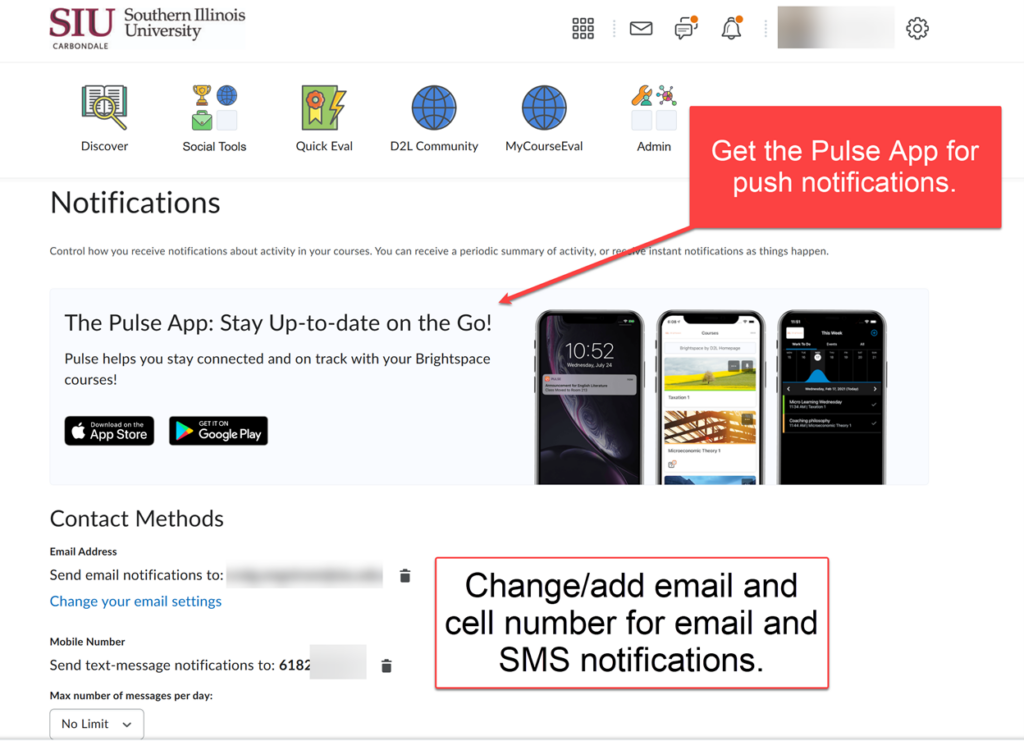 3. If you want to limit the number of message you received via SMS/ you can do so. Once the max is reached, you may miss updates from courses. We recommend 10. It is unlikely you will receive this number of messages from courses.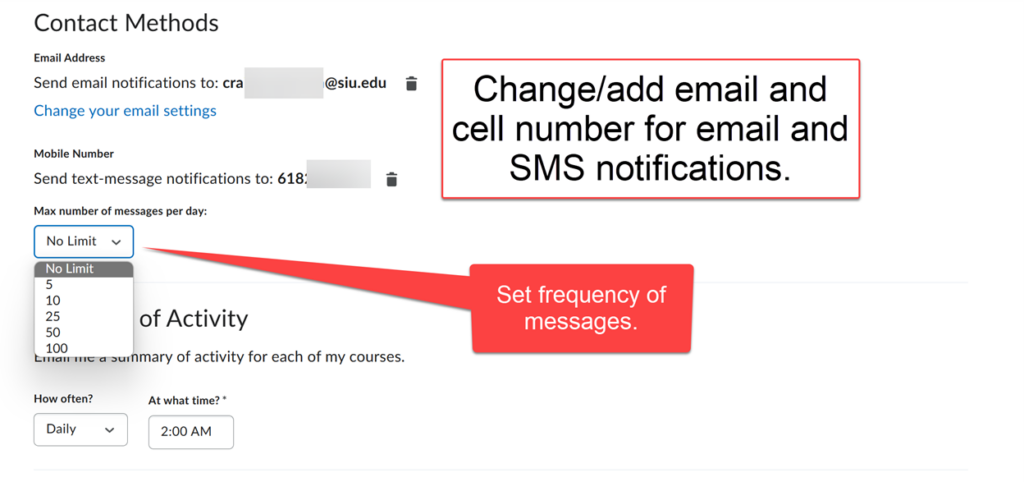 4. Select Instant Notification preferences.
Items highlighted are recommend. Select which ones work for you.
a. Announcements – announcement updated (email)
b. Announcements – new announcement available (email)
c. Assignments – assignment due date or end date is 2 days away (email + SMS)
d. Content – content item created (email)
e. Discussions – new post in a forum, topic, or thread that I subscribed to in instant notifications (email)
f. Quizzes – quiz due date or end date is 2 days away (email + SMS)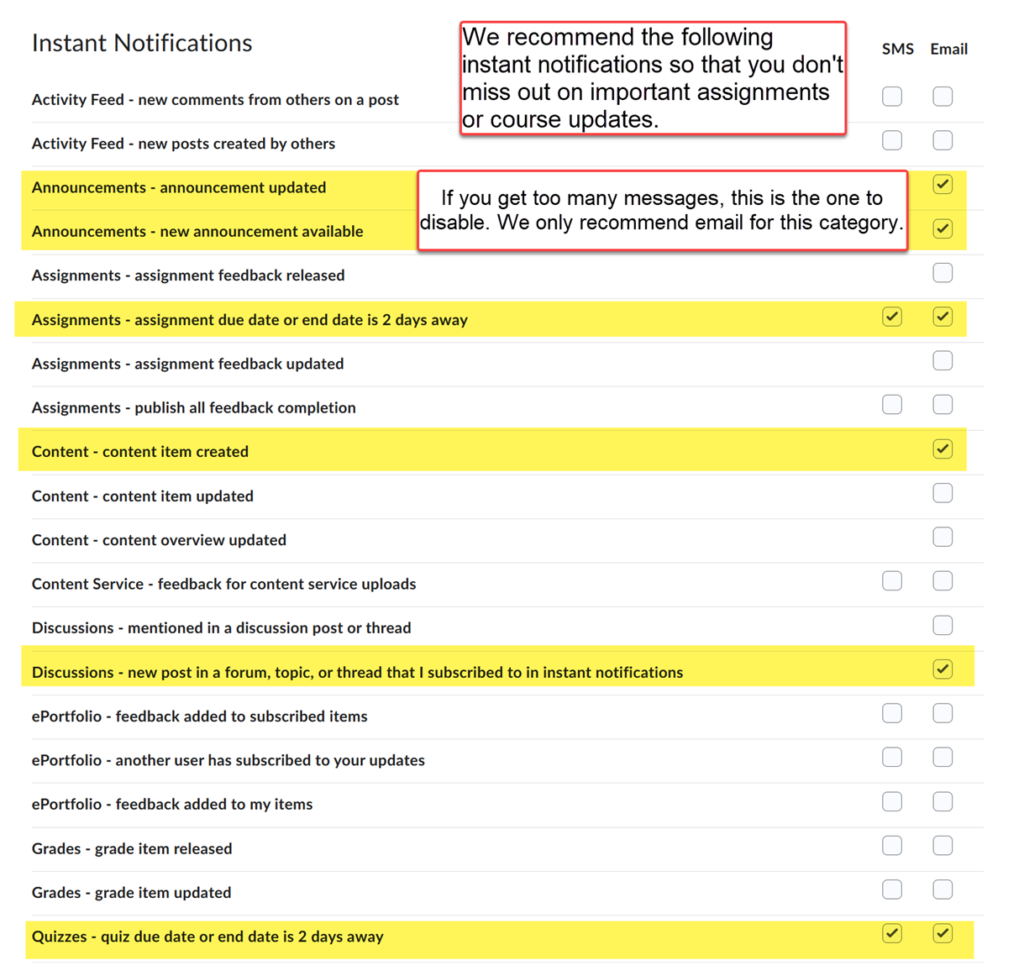 5. Exclude Courses (Optional) +Save
Exclude courses by clicking "Manage my Course Exclusions"
Click Save

4.5 out Of 5 Stars
1 rating
| | | |
| --- | --- | --- |
| 5 Stars | | 0% |
| 4 Stars | | 100% |
| 3 Stars | | 0% |
| 2 Stars | | 0% |
| 1 Stars | | 0% |