Navigating to Agents
1.) Open the Team that holds your Call Queue (Example: SalukiTech Solution Center)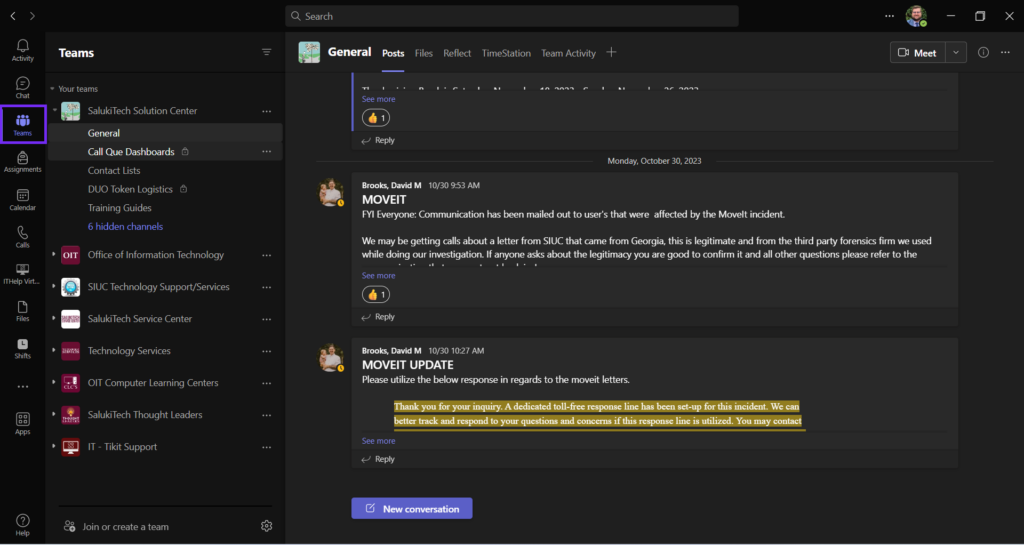 2.) Navigate to the Teams Channel that holds your Call Queue (Example: Solution Center Support Queue).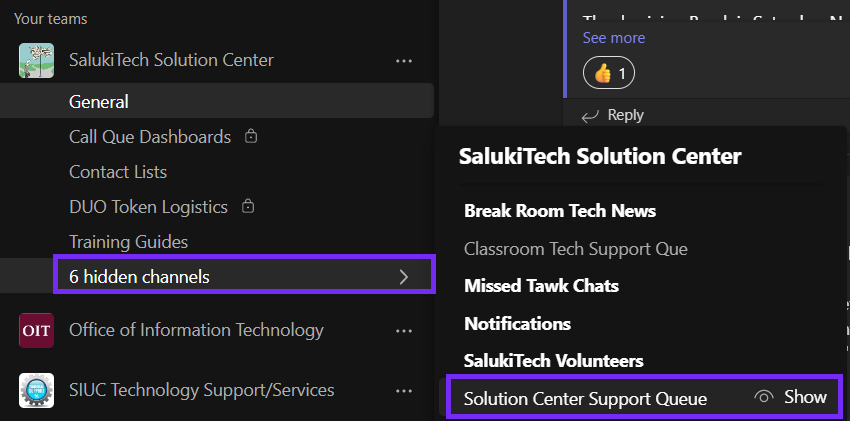 3.) Click on the "Calls" tab within that channel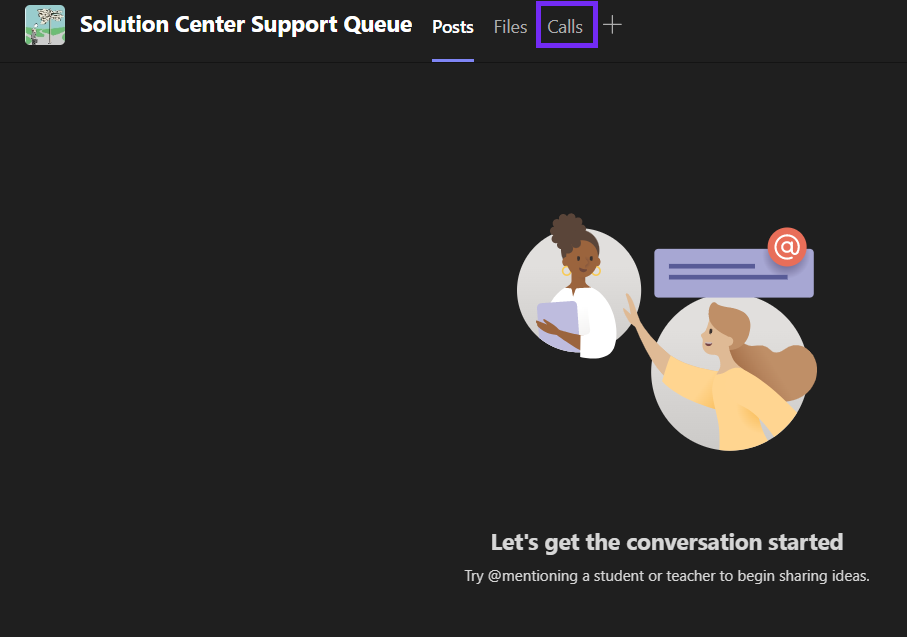 4.) Click on the Keypad Icon in the top right corner of the screen to hide the dial pad.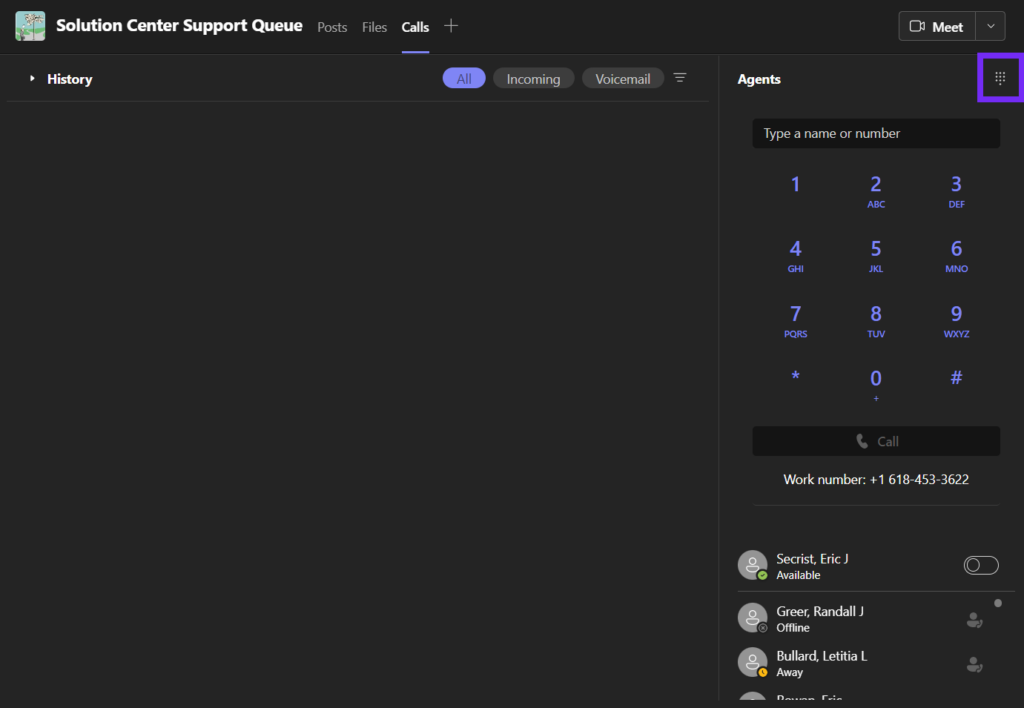 5.) Scroll through to see the status of all agents assigned to the call queue channel.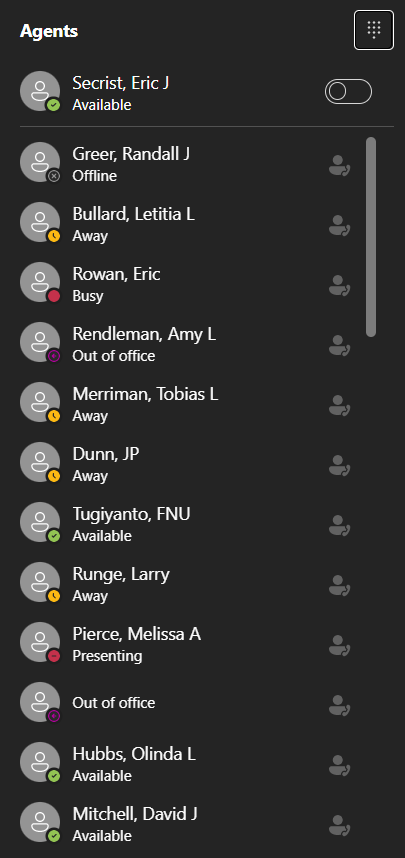 Guide to Teams Status
Teams will be able to determine the status of your agents and automatically change their status in come cases. If your outlook calendar is up to date, Teams will use those appointments to mark you as "Busy" if you are in a scheduled meeting or "Out of the Office" if you are outside of your Outlook set work hours. In addition if you are not active on your computer after a set time, your status will change to away. You can also set your own status if you need to step away from your desk for any reason.