AIS reports not opening with Word
0 out Of 5 Stars
| | | |
| --- | --- | --- |
| 5 Stars | | 0% |
| 4 Stars | | 0% |
| 3 Stars | | 0% |
| 2 Stars | | 0% |
| 1 Stars | | 0% |
Overview
Due to an update to Firefox that changes how files are opened and downloaded by default, some AIS users may be affected when trying to access reports that normally open with Word. Even if they had previously set their browser to automatically open these files with Word, or to ask each time a file is opened, it appears that Firefox will automatically download these files after this update.
How to update Firefox settings to resolve this issue.
Open Firefox and save/download an AIS report text file to your downloads folder.
You will now need to open your downloads folder on your computer with Firefox. You can do this by copying the following address into your URL bar at the top of Firefox and replacing the network ID (SIU85) with your own.

file:///C:/Users/siu85xxxxxxx/Downloads

NOTE: If you are on an SIU owned device, you can replace the network ID in the link above with your own network ID. If you are on a device not owned by SIU, you will need to replace the link above with your current user name on that computer.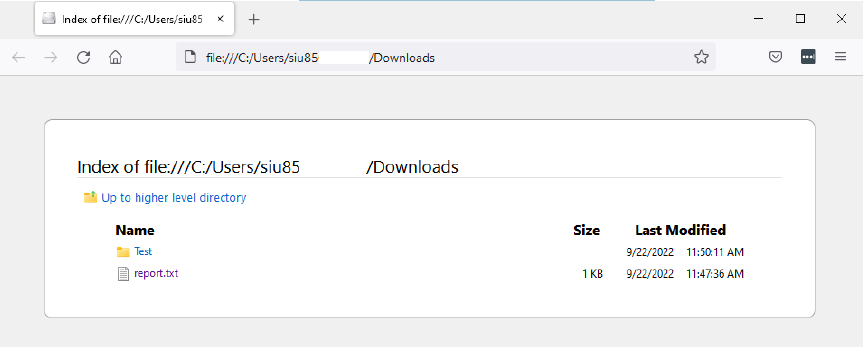 Once you have opened your downloads folder in Firefox, Right click on the AIS report file (.txt file) and choose Save Link As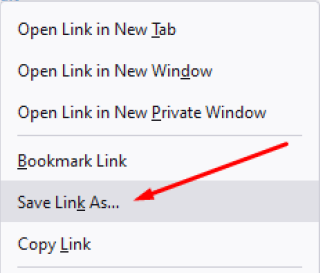 A new menu will now appear. Under "What should firefox do with this file?" choose "Open with" and then select "other" from the dropdown menu.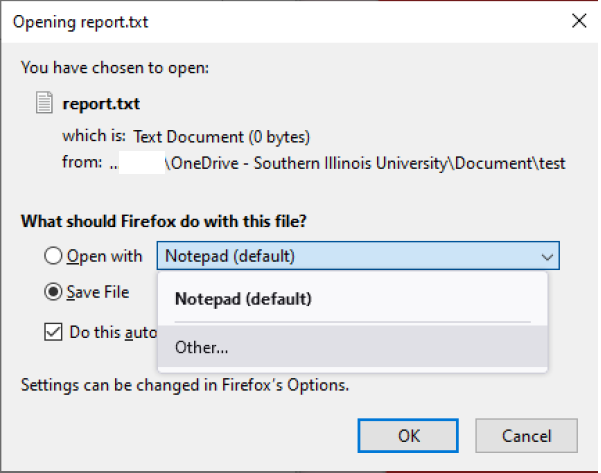 Once you select "other" from the previous menu, and new menu should open up. In this menu select "Browse" at the bottom left.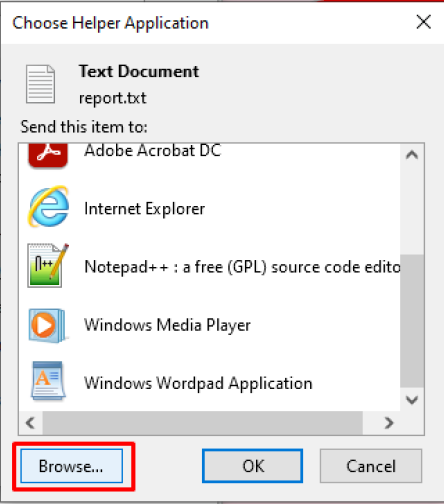 This will open up a windows explorer window. In this window navigate to the following address:
C:\Program Files\Microsoft Office\root\Office16
Once here you will need to select the application titled WINWORD.EXE and select "Open" in the bottom right.
NOTE: If you are unable to find the WINWORD.EXE at the address listed above, please try the following address:
C:\Program Files (x86)\Microsoft Office\root\Office16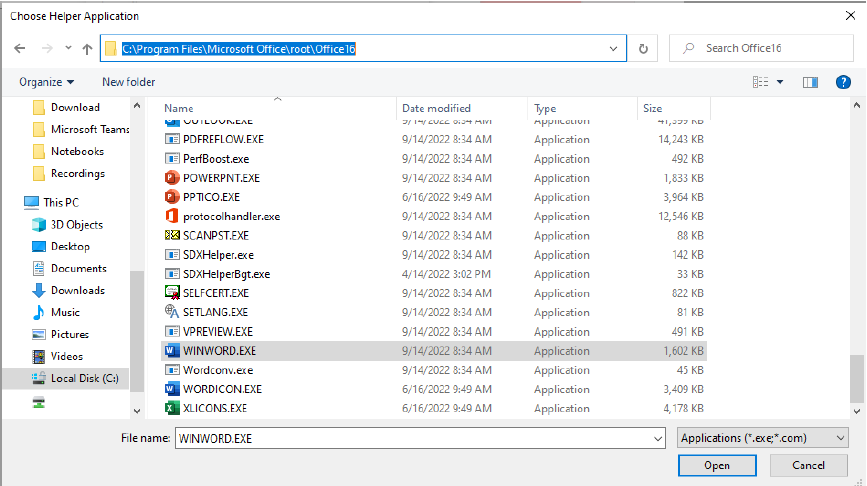 You will be brought back to the previous download menu. Here you will need to check the box next to "Do this automatically for files like this from now on." and click "Ok" at the bottom.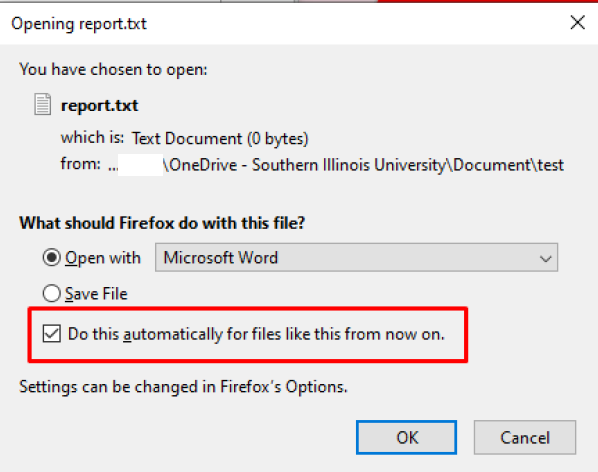 Now you will need to open up the settings in Firefox by clicking the menu options at the top right of Firefox (three horizontal lines) and selecting settings.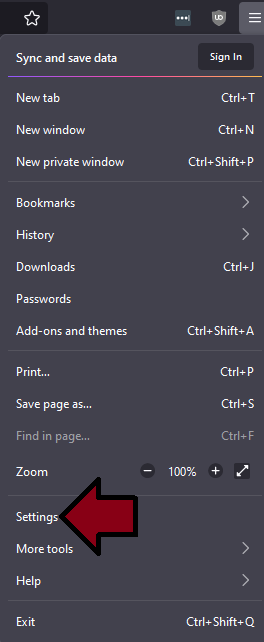 With "General" selected on the left side, scroll down to the "applications" menu. Inside of the applications menu, look under "Content Type" for "Text Document". The action for Text Document should now have the action to the right listed as "Use Microsoft Word".
AIS reports should now open automatically with Microsoft Word.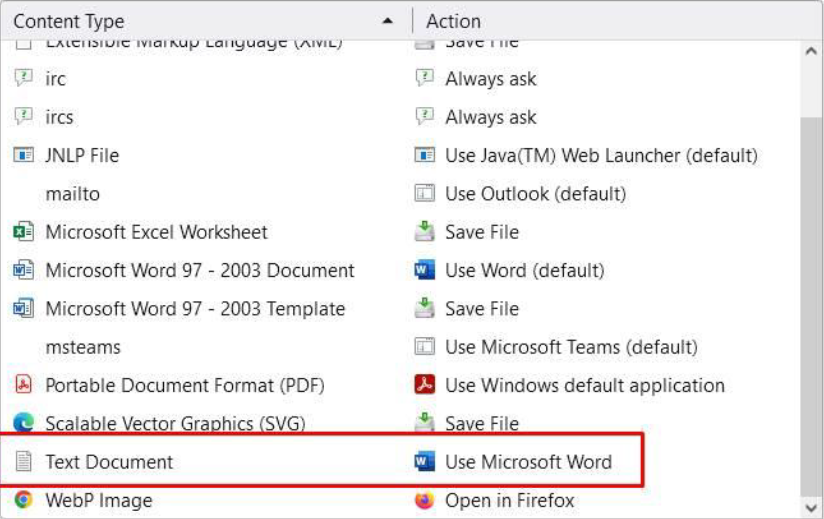 Was this article helpful?
0 out Of 5 Stars
| | | |
| --- | --- | --- |
| 5 Stars | | 0% |
| 4 Stars | | 0% |
| 3 Stars | | 0% |
| 2 Stars | | 0% |
| 1 Stars | | 0% |