Account Lockouts
0 out Of 5 Stars
| | | |
| --- | --- | --- |
| 5 Stars | | 0% |
| 4 Stars | | 0% |
| 3 Stars | | 0% |
| 2 Stars | | 0% |
| 1 Stars | | 0% |

Overview
Users whos accounts are locked out will experience the above message when attempting to log onto any computer that is connected to the SIU domain. Locks will also affect logging into a variety of other web portals and connection to eduroam.
Causes of Account Locks
Entering in your password incorrectly too many times can cause your account to become locked.

The most common cause of locks are caused by devices attempting to log in with old credentials (login+password). This will often occur with computers that have not been signed out of and devices connected to the eduroam wireless network.

After changing your password we recommend "forgetting" the eduroam network on any personal devices and reconnecting with your new credentials. Here is a guide on how to forget a wifi network.
If you often sign into more than one windows computers on campus, we also recommend you sign out of these computers.
Keep in mind that locking your computer does not sign you out, even though you are required to enter your password to access your computer. If you sign into multiple computers on campus, it is recommended you sign out when finished.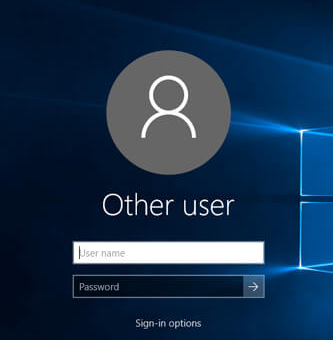 Here are two methods to signing out of a windows computer.
Method 1.
1. Right click on the windows/Start icon in the bottom left corner of the screen.
2. Hover over "Shut down or sign out"
3. Click "Sign out" in the options to the right.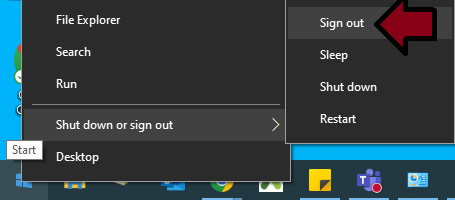 Method 2
1. Click the Windows/Start icon in the bottom left corner of the screen.
2. Click on your user name in the menu above the windows icon.
3. Click Sign out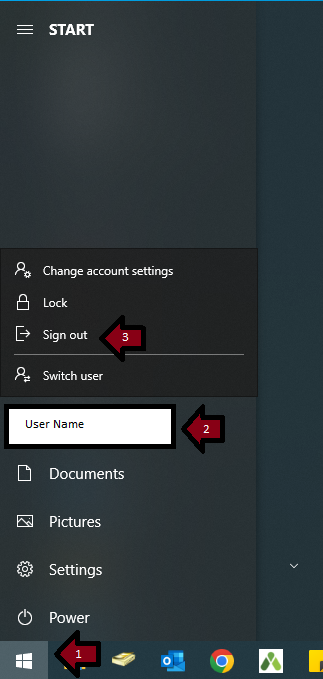 If you are consistently being locked out, please contact salukitech for further assistance https://oit.siu.edu/salukitech/solution-center.php
Was this article helpful?
0 out Of 5 Stars
| | | |
| --- | --- | --- |
| 5 Stars | | 0% |
| 4 Stars | | 0% |
| 3 Stars | | 0% |
| 2 Stars | | 0% |
| 1 Stars | | 0% |