HRSS Help
0 out Of 5 Stars
| | | |
| --- | --- | --- |
| 5 Stars | | 0% |
| 4 Stars | | 0% |
| 3 Stars | | 0% |
| 2 Stars | | 0% |
| 1 Stars | | 0% |
Overview
What is HRSS?
Human Resources Self-Service (HRSS) is an element of SIU's Administrative Information Systems which allow SIU employees to view their employment information online such as payslips and W-2.
The password to HRSS does not sync up with the SIU network ID password.
Changing your network id password at netid.siu.edu will not change your HRSS password.
Changing your HRSS password will not change your network id password.
How do I reset my password?
If you have access to your university email (@siu.edu, @siumed.edu) you can reset your password from the HRSS login page at hrss.siu.edu
Once you are at the login page, select "Login Assistance"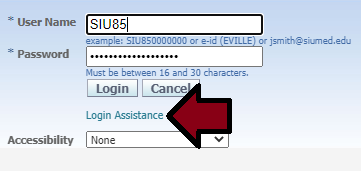 Enter in your user name.
Southern Illinois University Carbondale Employees will use their Network Id (SIU85xxxxxxx)
School of Medicine Employees will use their email address (user00@siumed.edu)
After entering in your user name select "Forget Password"

You will then receive a confirmation message.

Select OK on the right side of the screen to go back to the login page.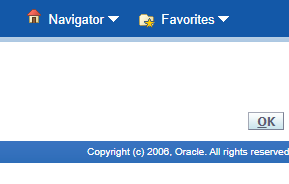 Within 20 minutes you should receive an email that looks like the following image. Click the link in the email to reset your HRSS password.
If you do not receive the email to reset your password, please contact Salukitech by phone, chat, or in person.

This is the first time I've had to log into HRSS, what is my password?
If you are logging into HRSS for the first time, you will need to reset your password. Please see the section above for how to reset your password.
How do I navigate HRSS?
After logging into HRSS you should see a folder similar to the one in the image below. Click anywhere on the folder icon, or name to expand the folder.

Once you've expanded the folder, select the option you are looking for.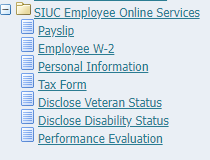 If your option has PDFs to view or download, you can select the Adobe Acrobat icon to view/download the PDF.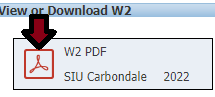 HRSS Access for Ex-Employees
Employees will retain access to HRSS for 18 months after their last day. If you are an ex-employee and you still fall within this 18 month timeframe, Salukitech can help you reset your HRSS password.
If you are an ex-employee and you have left the university longer than 18 months ago, you will not be able to access HRSS. If you require payslips or W2 documentation, you will need to fill out an Employee Information Request Form and submit it to Human Resources.
Other HRSS resources
Visit this link for a guide to resetting your HRSS password, navigating HRSS, and more.
Was this article helpful?
0 out Of 5 Stars
| | | |
| --- | --- | --- |
| 5 Stars | | 0% |
| 4 Stars | | 0% |
| 3 Stars | | 0% |
| 2 Stars | | 0% |
| 1 Stars | | 0% |