How to Get Started with Virtual Classrooms in D2L
0 out Of 5 Stars
| | | |
| --- | --- | --- |
| 5 Stars | | 0% |
| 4 Stars | | 0% |
| 3 Stars | | 0% |
| 2 Stars | | 0% |
| 1 Stars | | 0% |
This Quick Guide will help you learn How to Get Started with Virtual Classrooms in D2L.
Step 1
Login to Salukinet or use the My Courses link directly the main siu.edu webpage and find your course in D2L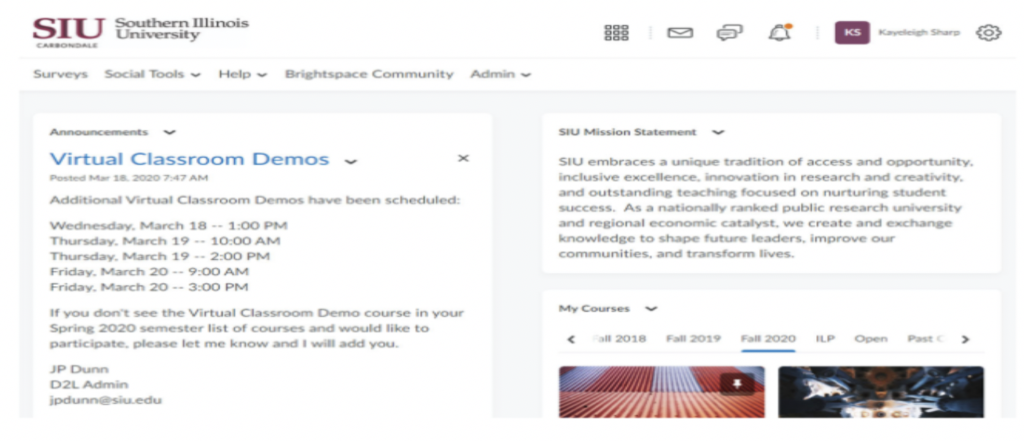 Step 2
Click or tap on Content on the main navigation bar.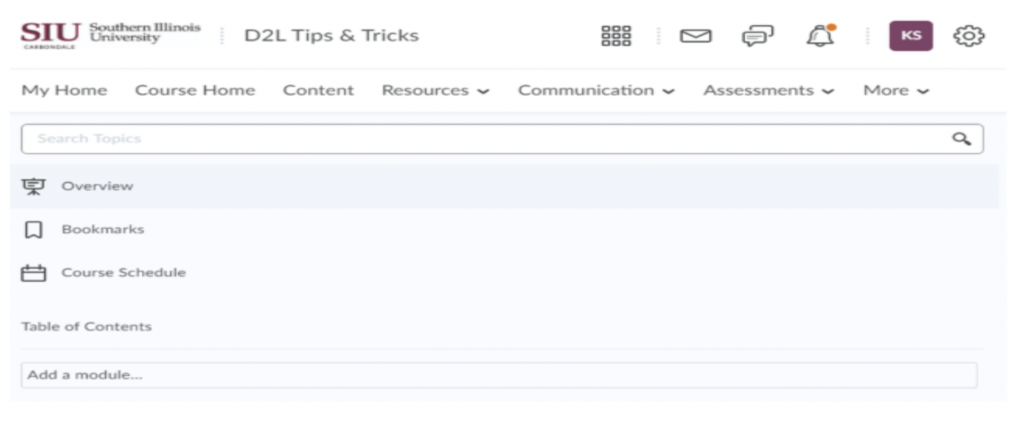 Step 3
Add a Module to your course content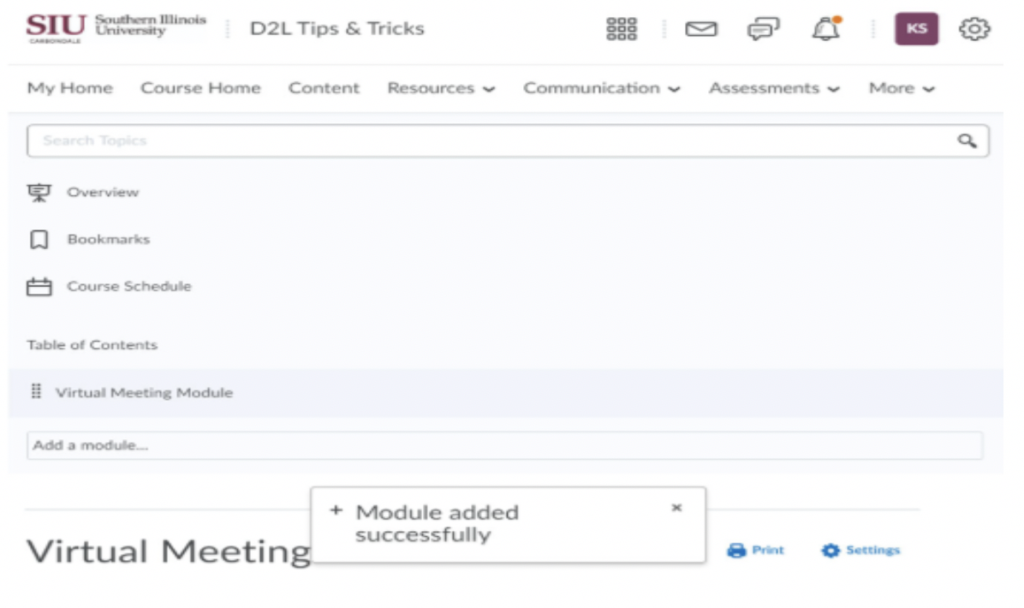 Step 4
Click or tap on the new module, and select Existing Activities > Virtual Classroom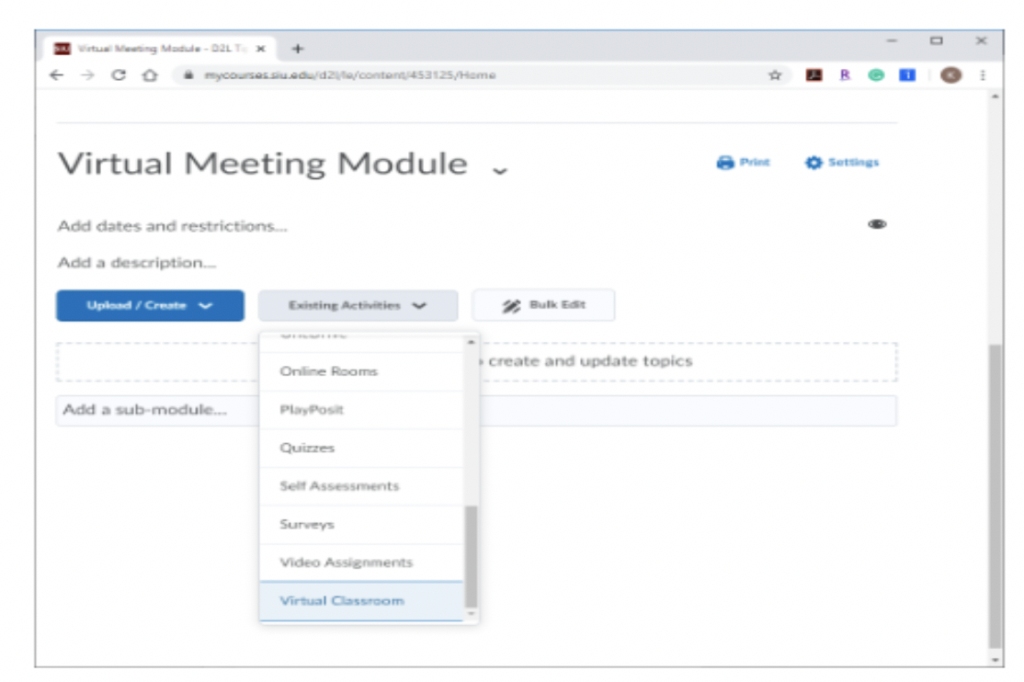 Add a meeting with personalized criteria from the Add Activity drop-down menu, select Virtual Classroom, and tap Schedule meeting button.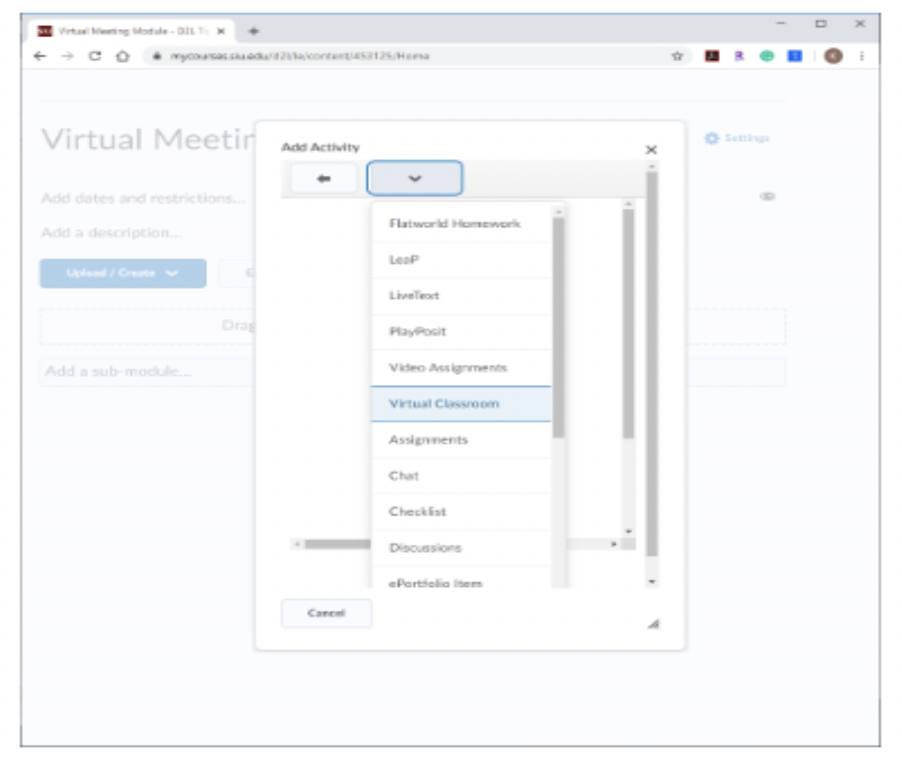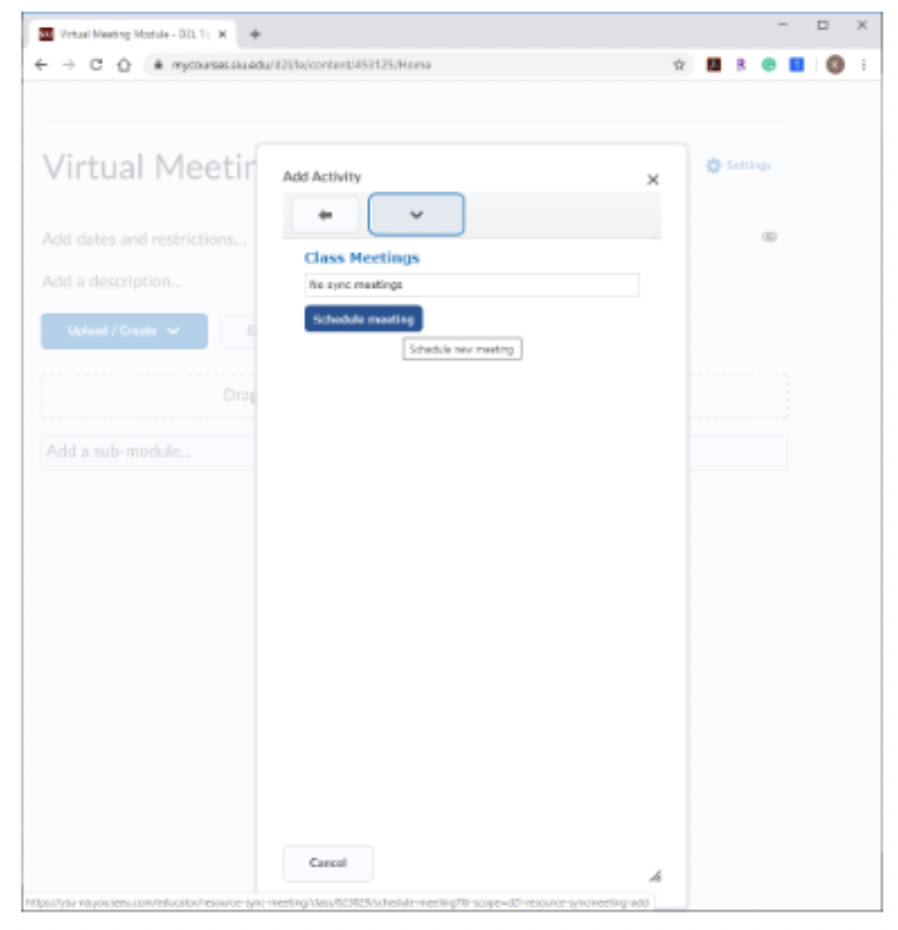 Step 6
Customize your meeting time, duration and participants and repetition.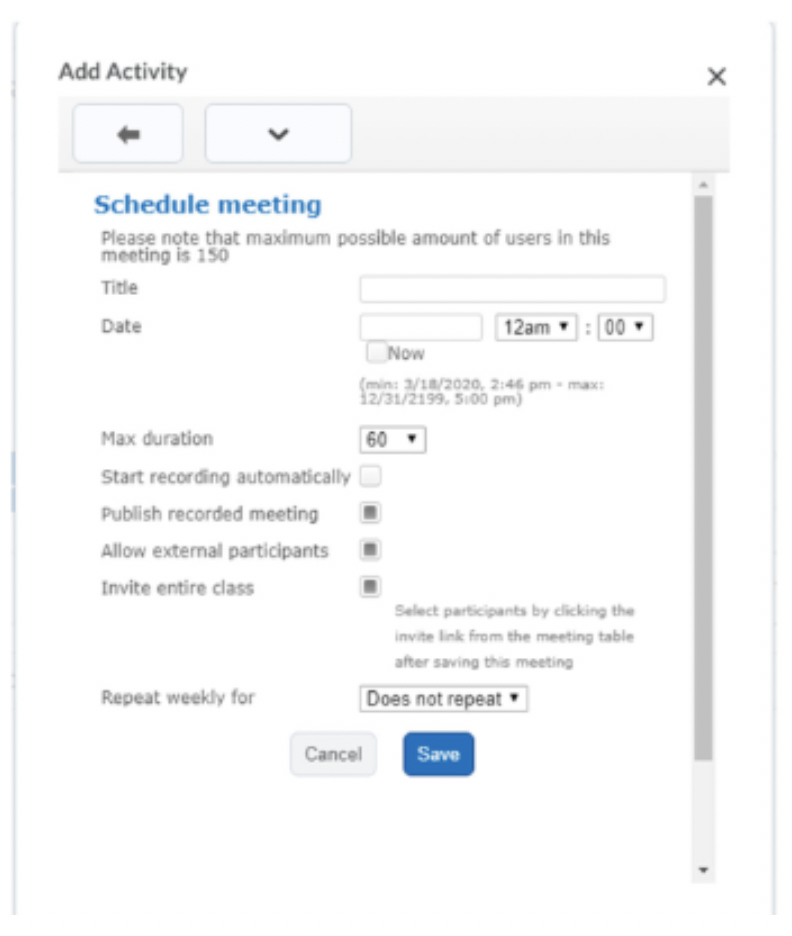 Was this article helpful?
0 out Of 5 Stars
| | | |
| --- | --- | --- |
| 5 Stars | | 0% |
| 4 Stars | | 0% |
| 3 Stars | | 0% |
| 2 Stars | | 0% |
| 1 Stars | | 0% |