Blue Screen Printing Fix
On your Windows machine, open Software Center. It can be found under Microsoft Endpoint Manager in your programs list.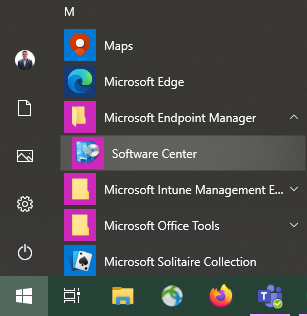 Then choose Fix Kyocera BSOD – Win 10.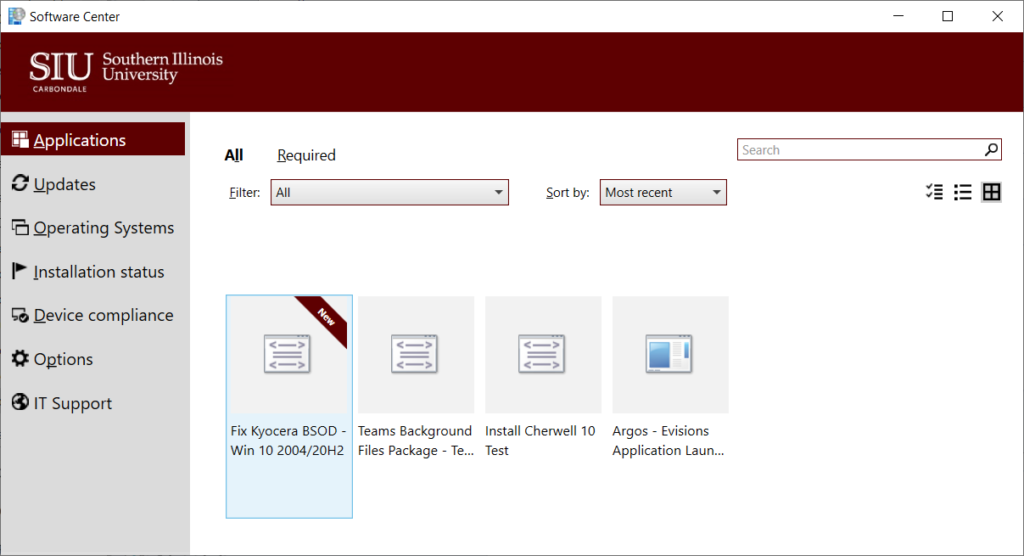 Click Install on the following screen.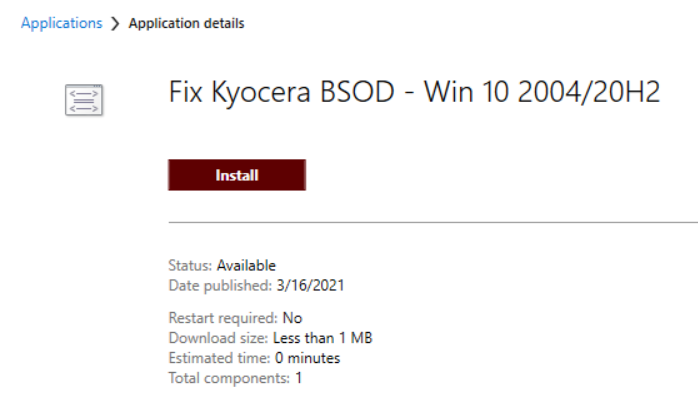 You will not see any change to the Installation Progress screen. It could take anywhere from 5 to 15 minutes for the uninstaller to run, so you can continue using your computer during this, the uninstaller will run in the background. However, be aware that when the uninstall is complete the computer will reboot immediately.