How to Post on Discussion Boards in D2L
This Quick Guide will help you learn How to Post on Discussion Boards in D2L
Step 1
After logging into your course and landing on the Course Home page, select Discussions from the Communication drop-down menu.

Step 2
Place the pointer on the discussion to pic title and select the discussion topic where you want to post or reply. The active discussion topic will be underlined.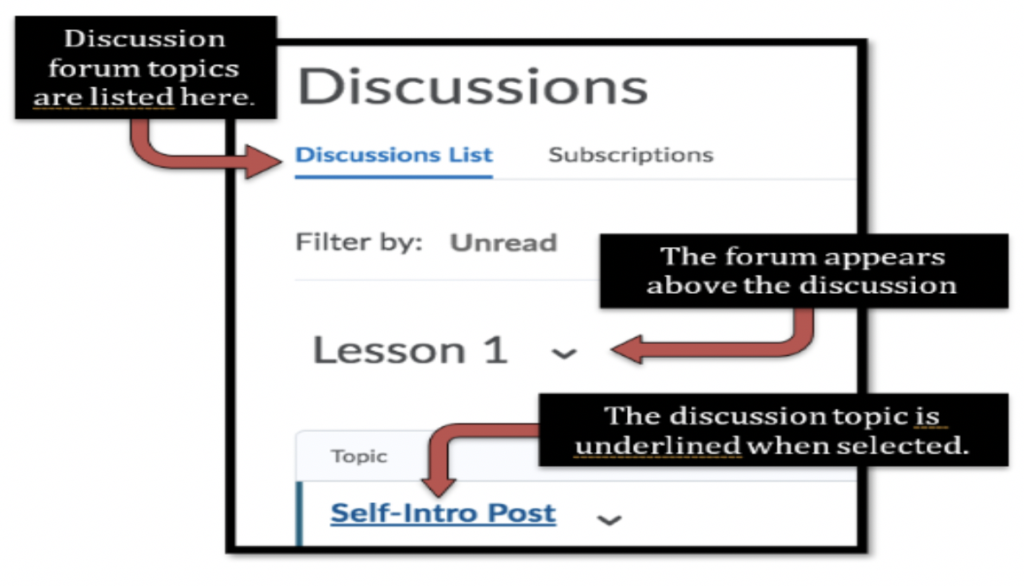 Step 3
Begin posting by selecting "Start a New Thread" to type your input. Follow your instructor's criteria for content and posting.