Video Thumbnail in Microsoft Stream
0 out Of 5 Stars
| | | |
| --- | --- | --- |
| 5 Stars | | 0% |
| 4 Stars | | 0% |
| 3 Stars | | 0% |
| 2 Stars | | 0% |
| 1 Stars | | 0% |
Overview
In this how-to guide, learn how to customize thumbnail for a video in Microsoft Stream.
Custom Thumbnail
Step 1: Select a video in OneDrive and open it in Stream. Click on Video settings icon from the menu in the upper right corner.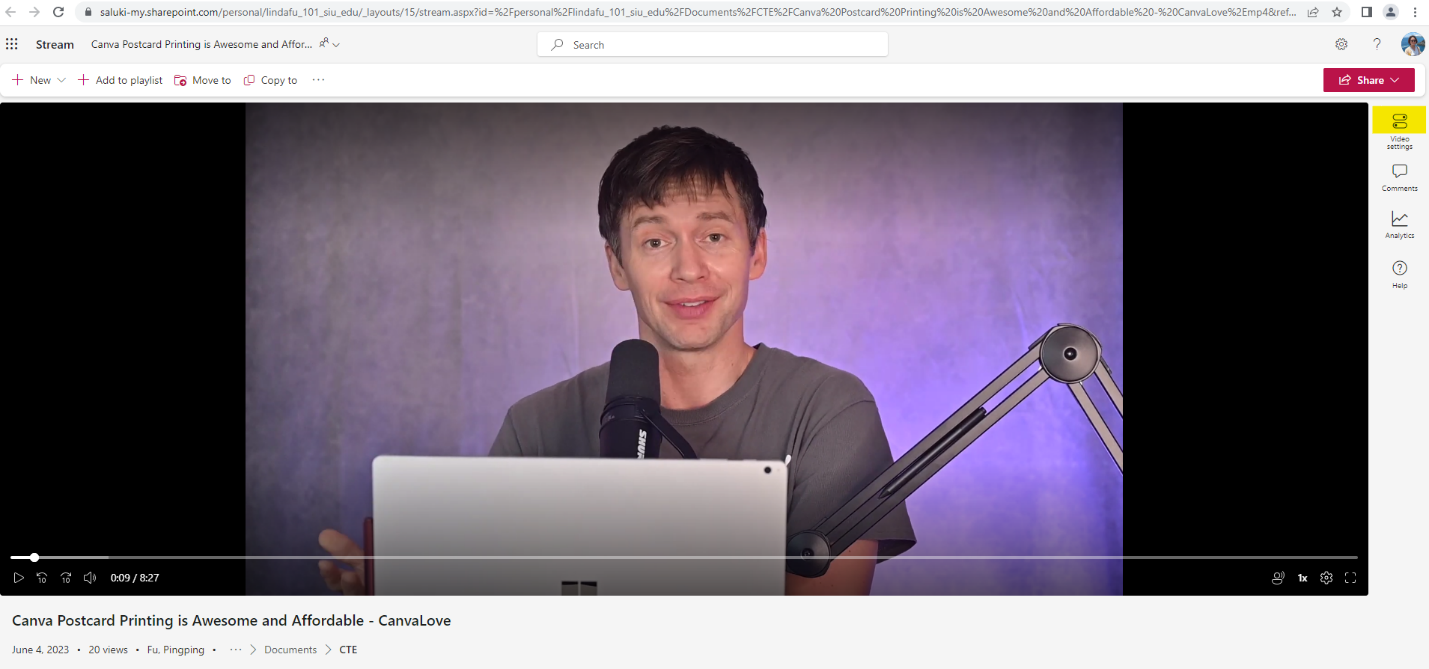 Step 2: Click on Thumbnail. Then click on the pencil icon to activate editing.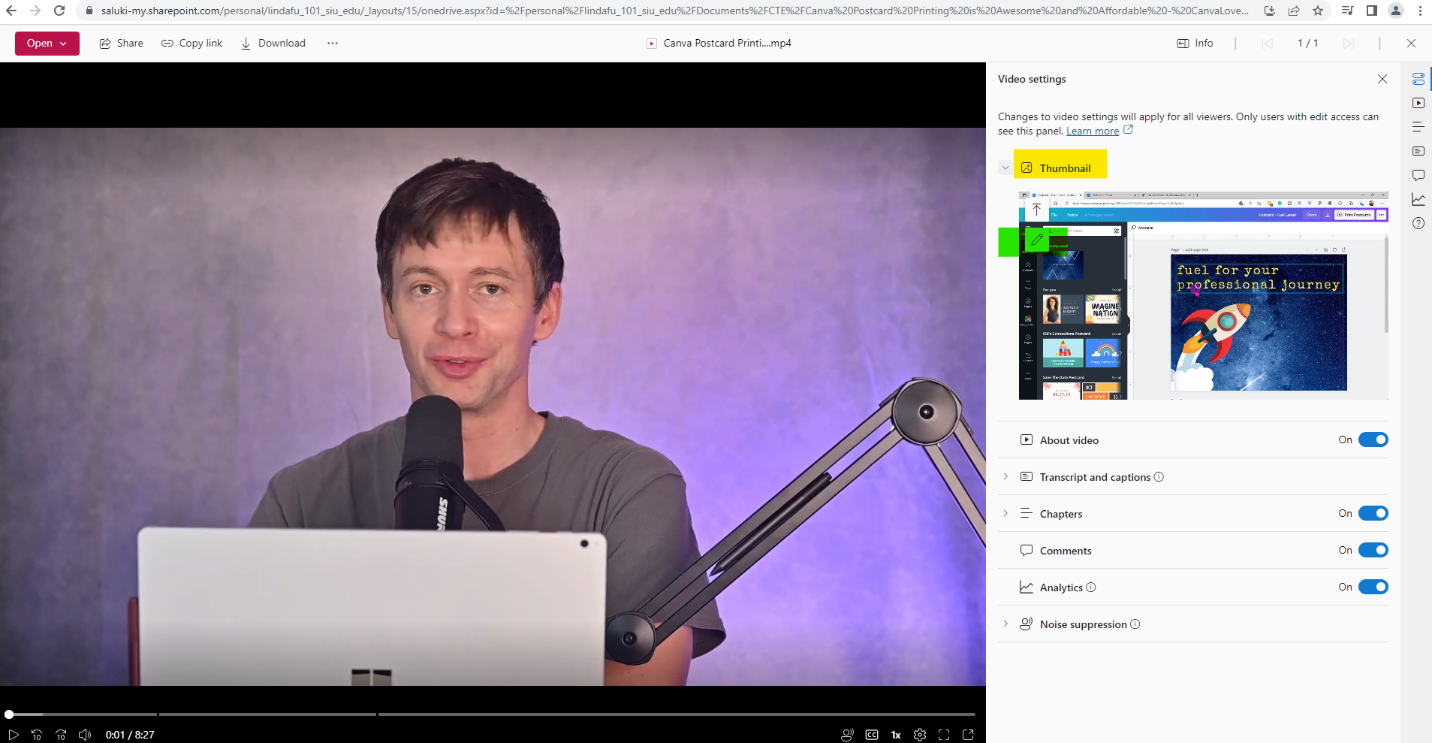 Step 3: Move the seekbar to choose a thumbnail from the video.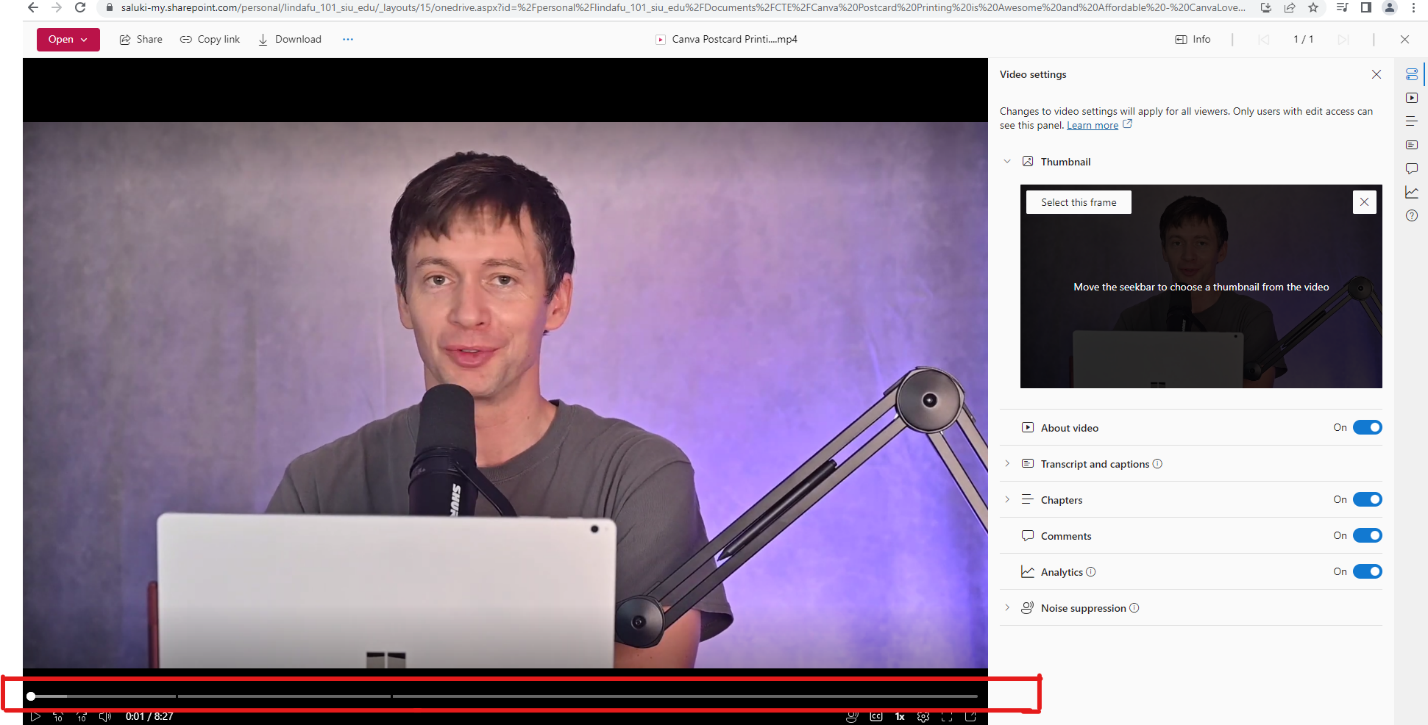 Step 4: View the thumbnail frame in the video or under Thumbnail in the Video settings panel. Click on Select this frame.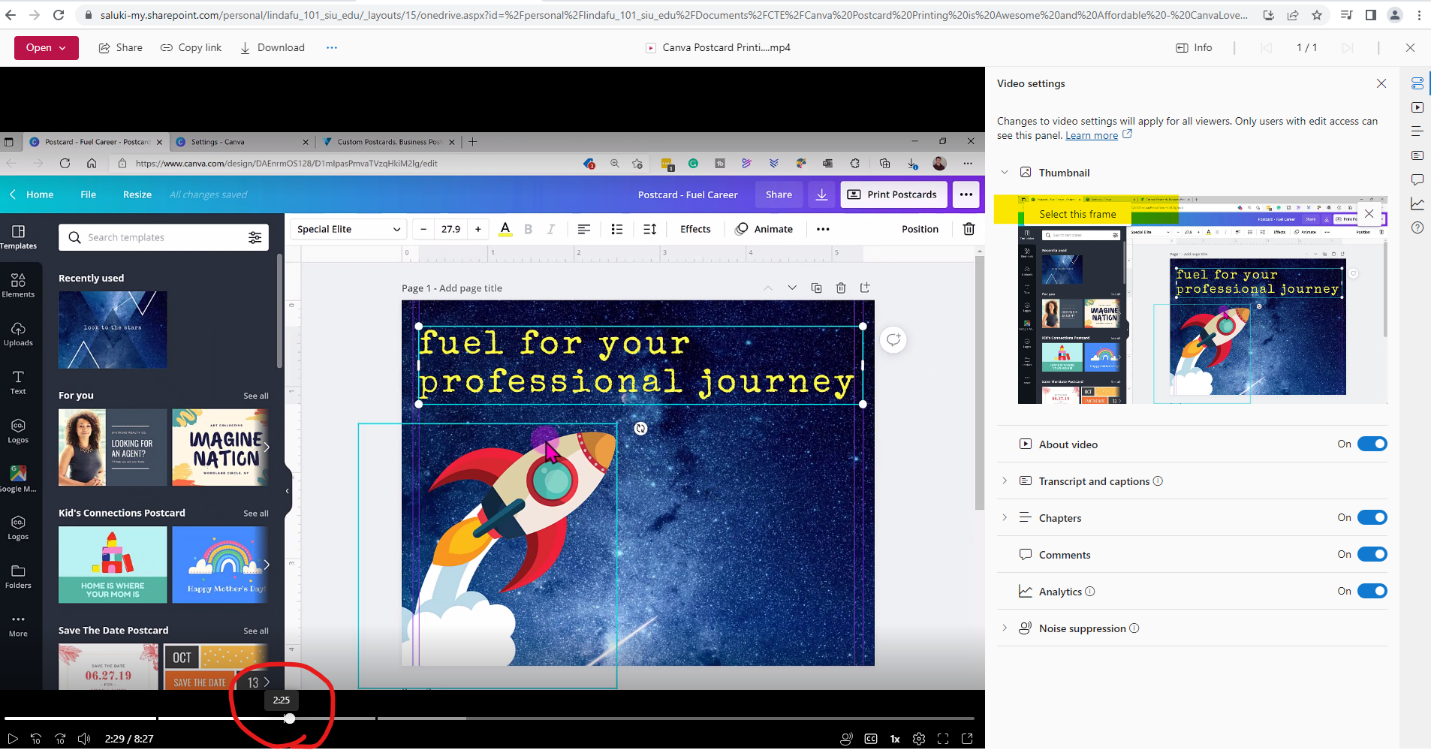 Step 5: A new thumbnail has been created for this video.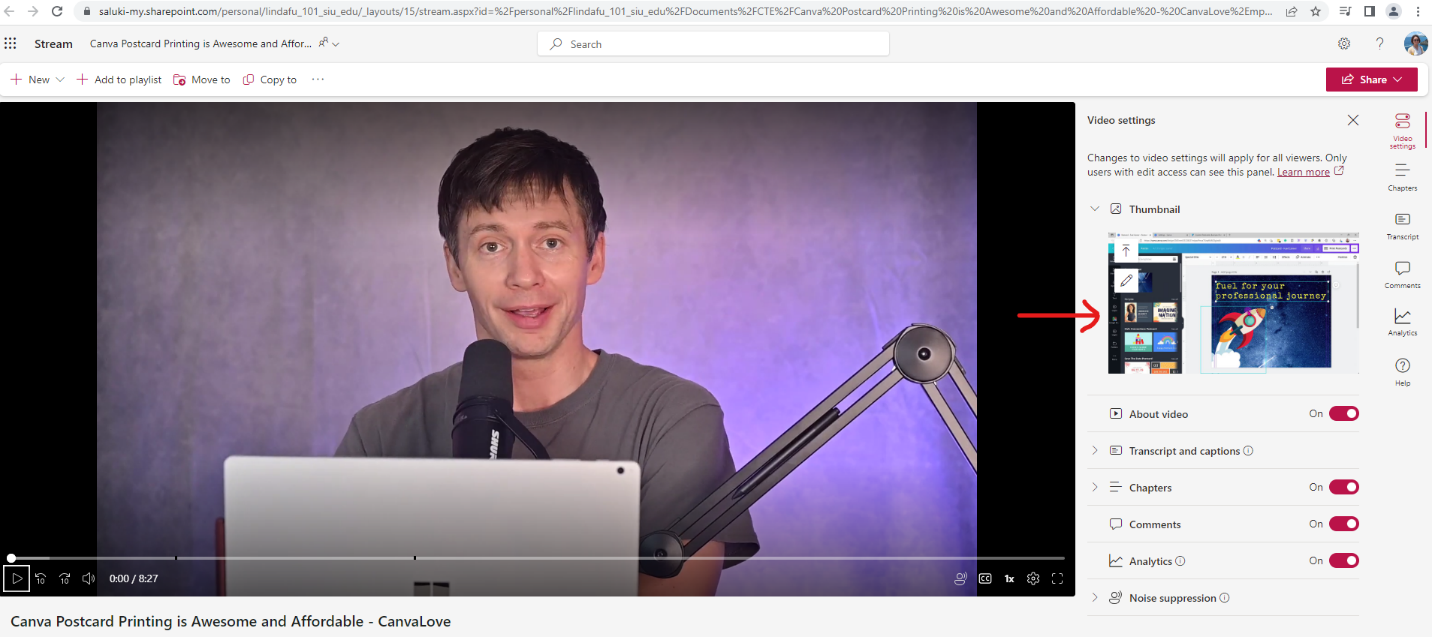 Was this article helpful?
0 out Of 5 Stars
| | | |
| --- | --- | --- |
| 5 Stars | | 0% |
| 4 Stars | | 0% |
| 3 Stars | | 0% |
| 2 Stars | | 0% |
| 1 Stars | | 0% |