How to Update Your Recovery Information
4.5 out Of 5 Stars
1 rating
| | | |
| --- | --- | --- |
| 5 Stars | | 0% |
| 4 Stars | | 100% |
| 3 Stars | | 0% |
| 2 Stars | | 0% |
| 1 Stars | | 0% |
Overview
Your recovery information can be used to reset the password to your network ID at https://netid.siu.edu/identity/self-service/siu/smsreset.jsf
If you do not have access to your recovery options, please contact salukitech https://oit.siu.edu/salukitech/solution-center.php
Updating Your Recovery Information in the Network ID Account Management Portal
1. In your browser, go to netid.siu.edu.
2. Enter your Network ID (i.e., SIU85XXXXXXX)
3. Click Next.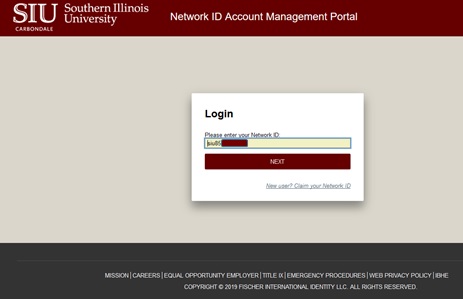 4. Enter your current password in the "Password" field.
5. Click the "Sign In" button.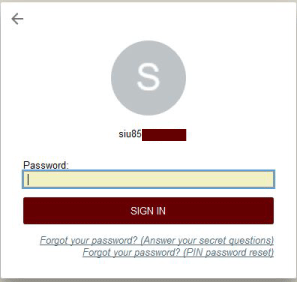 6. Click on the "My Profile" tab. You can see your "Recovery Information" towards the bottom which contains your Recovery Email and Recovery Mobile.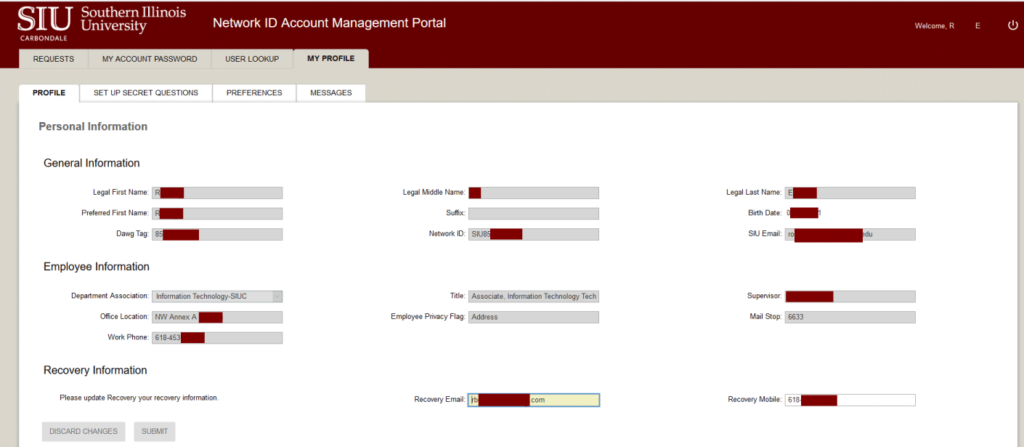 7. You can enter in the changes to your recovery information and click "Submit"
8. After clicking "Submit" you will be sent a PIN to the new recovery method listed. A new window will open with the option to validate your new recovery information. You must enter in the PIN sent to the new recovery method and click Validate.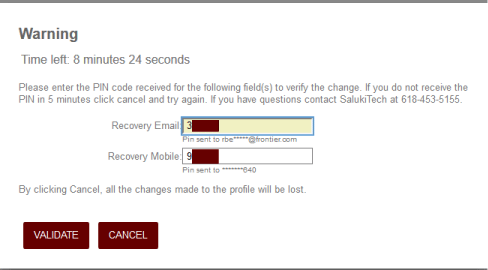 Once you have validated the new recovery method it can be used to reset your password at netid.siu.edu
4.5 out Of 5 Stars
1 rating
| | | |
| --- | --- | --- |
| 5 Stars | | 0% |
| 4 Stars | | 100% |
| 3 Stars | | 0% |
| 2 Stars | | 0% |
| 1 Stars | | 0% |