This Quick Guide will help you learn How to Add a Participant to Course in D2L
0 out Of 5 Stars
| | | |
| --- | --- | --- |
| 5 Stars | | 0% |
| 4 Stars | | 0% |
| 3 Stars | | 0% |
| 2 Stars | | 0% |
| 1 Stars | | 0% |
This Quick Guide will help you learn How to Add a Participant to Course in D2L.
Step 1
Go to COMMUNICATION then click on CLASS LIST
Click on ADD PARTICIPANTS then ADD EXISTING USER
In the Search Box type either: First and Last Name, SIU Dawgtag, or email address to locate the participant you would like to add to the course. Click on the magnifying glass to show results.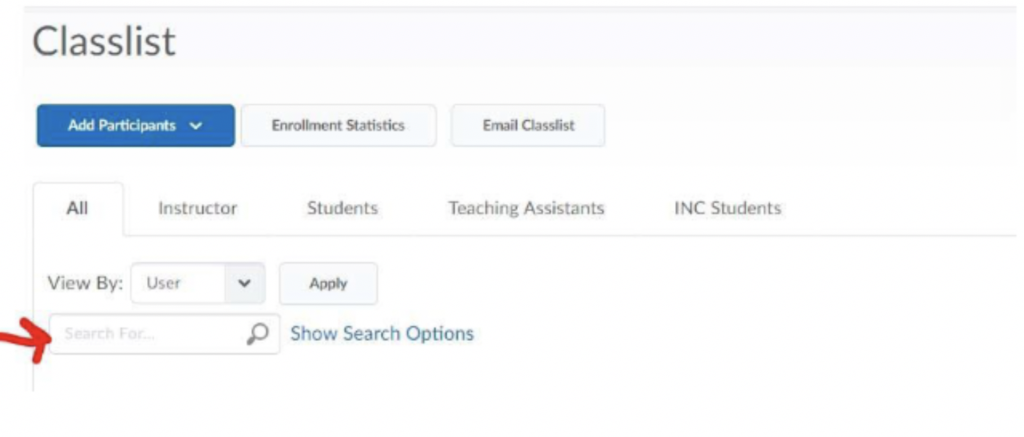 Was this article helpful?
0 out Of 5 Stars
| | | |
| --- | --- | --- |
| 5 Stars | | 0% |
| 4 Stars | | 0% |
| 3 Stars | | 0% |
| 2 Stars | | 0% |
| 1 Stars | | 0% |