Finding Computer Name on a Mac
If you need to find your computer's name on a Mac, take the following steps:
Click on the Apple logo on upper left side of your screen.
Then click on System Preferences
Then click Sharing
Click the Apple logo in the top left corner, and then select System Preferences from the Apple Menu.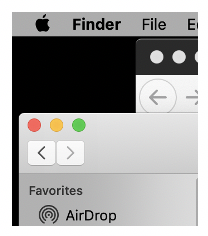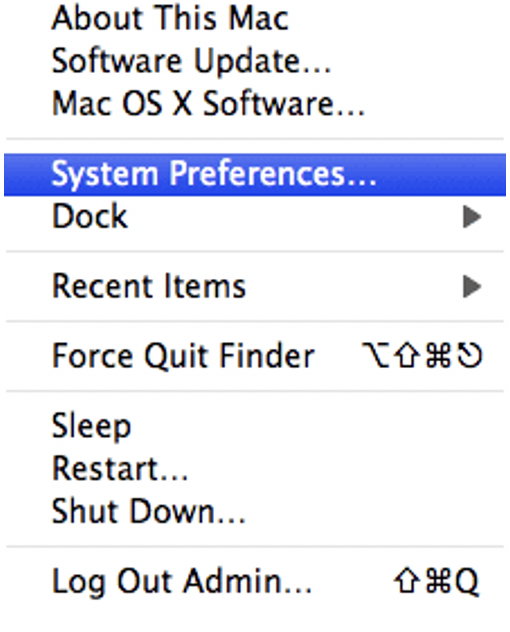 Click on the Sharing icon.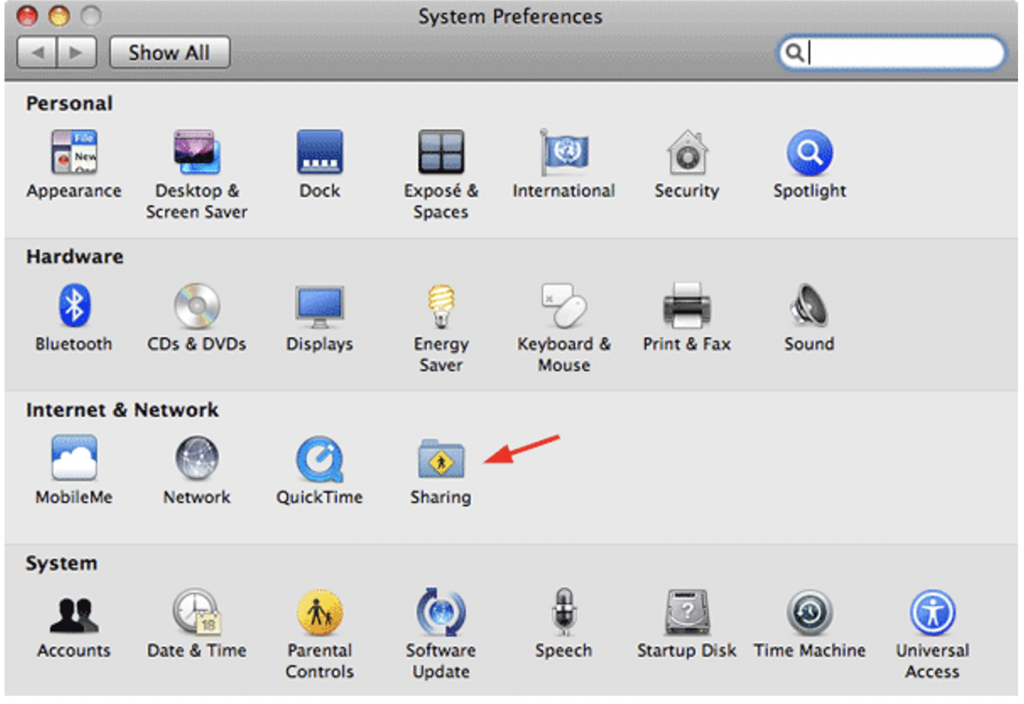 Your computer name will be listed at the top of the window that opens in the Computer Name field.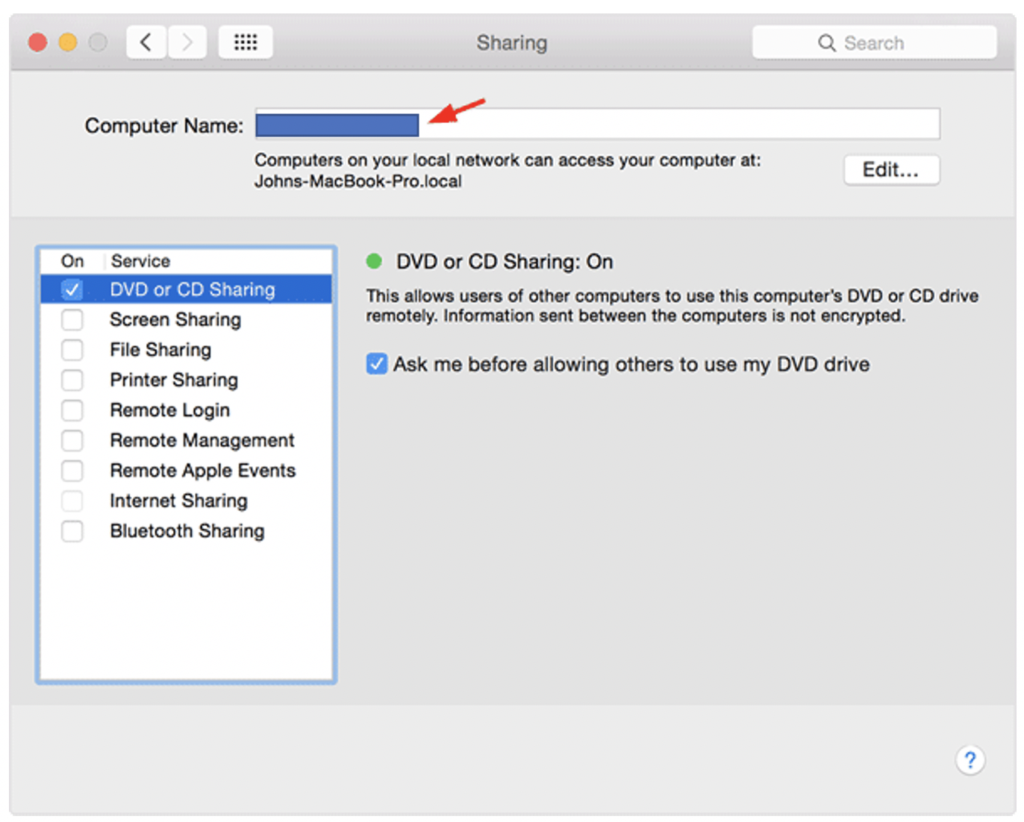 That's it!