Instructions for changing database connections in Golden
4.5 out Of 5 Stars
1 rating
| | | |
| --- | --- | --- |
| 5 Stars | | 0% |
| 4 Stars | | 100% |
| 3 Stars | | 0% |
| 2 Stars | | 0% |
| 1 Stars | | 0% |
When logging in to Golden, the user is presented with a login screen to choose a database connection and supply username and password credentials.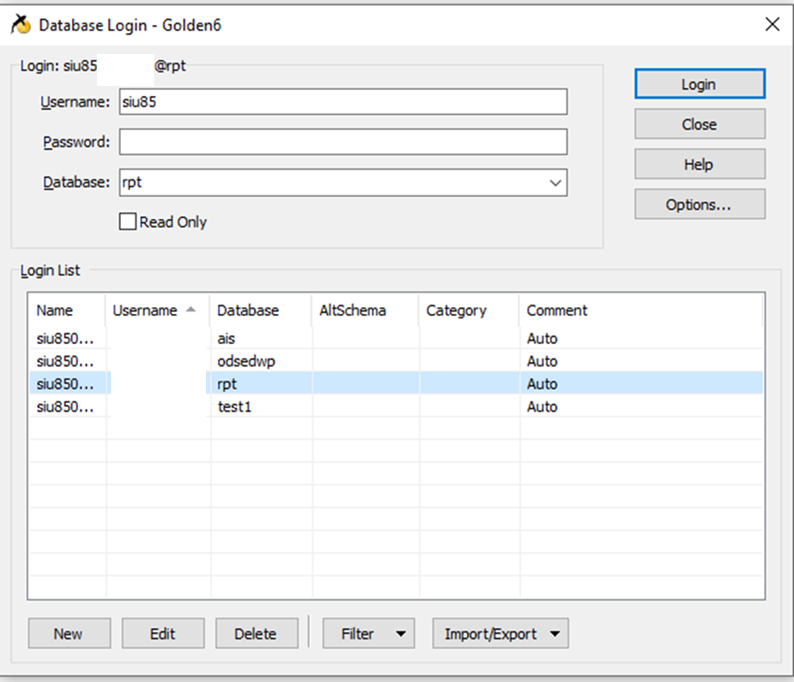 To switch from RPT to AIS, use the dropdown on the "Database" option, and select the "AIS" value from the list.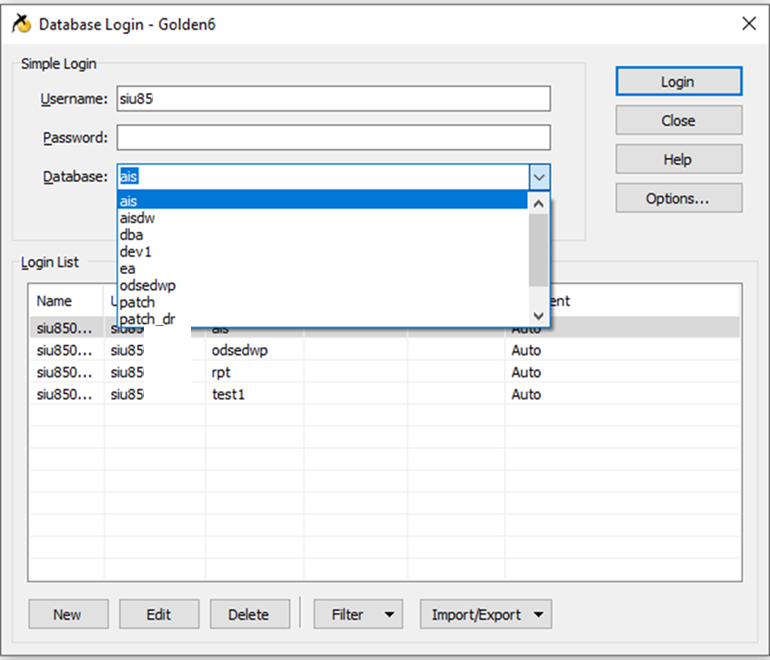 All Username and Password information for AIS is identical to RPT, so users can log in to AIS using the same credentials they use to log in to RPT.
If a user is concerned/confused by RPT still being an option in the connections list, this can be updated by opening the 'tnsnames.ora' file stored locally on their PC and removing the entries for the RPT database. This file is commonly located here: C:\instantclient_12_1\tnsnames.ora.
If someone is using an application other than Golden to connect to the RPT database, similar changes will need to be made in the connection information of whatever tool they are using, and again the username and password will stay the same for both databases.
Please contact AIS at IT-AIS@siu.edu for any additional questions.
4.5 out Of 5 Stars
1 rating
| | | |
| --- | --- | --- |
| 5 Stars | | 0% |
| 4 Stars | | 100% |
| 3 Stars | | 0% |
| 2 Stars | | 0% |
| 1 Stars | | 0% |