Troubleshooting Eduroam for IOS devices
0 out Of 5 Stars
| | | |
| --- | --- | --- |
| 5 Stars | | 0% |
| 4 Stars | | 0% |
| 3 Stars | | 0% |
| 2 Stars | | 0% |
| 1 Stars | | 0% |
Go to Settings, choose Wi-Fi, and tap eduroam.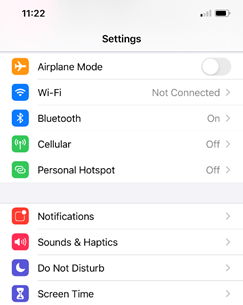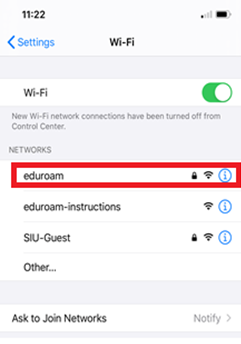 When prompted, enter your siu networkid (85xxxxxxx) and password. Tap Join.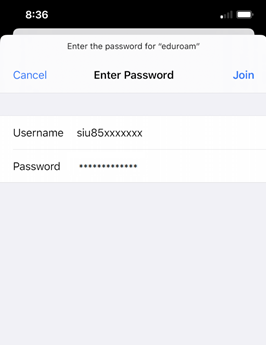 When prompted to accept the certificate, tap Trust.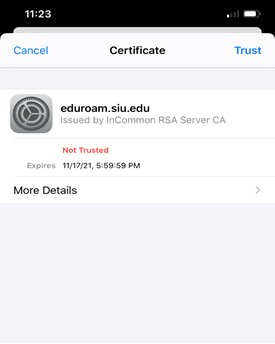 You are now connected to eduroam.
Note: If you have recently changed you Salukinet password, forget the eduroam network and connect again.
Make sure your siu account is not locked, due to wifi reconnection attempts after you changed Salukinet password. If you believe your account is locked please contact SalukiTech. 
Forgetting the network
Open settings, choose Wi-Fi and tap on eduroam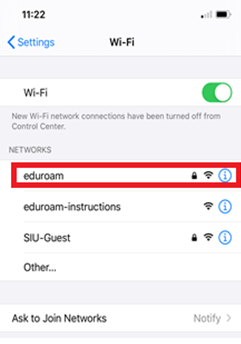 Tap on Forget This Network and Tap on Forget.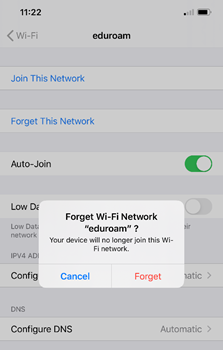 Attempt to connect again. 
If these steps do not help to resolve your issue, please contact SalukiTech for further assistance.
Was this article helpful?
0 out Of 5 Stars
| | | |
| --- | --- | --- |
| 5 Stars | | 0% |
| 4 Stars | | 0% |
| 3 Stars | | 0% |
| 2 Stars | | 0% |
| 1 Stars | | 0% |