D2L Quick Guide: Using the Course Builder Tool
1 out Of 5 Stars
| | | |
| --- | --- | --- |
| 5 Stars | | 0% |
| 4 Stars | | 0% |
| 3 Stars | | 0% |
| 2 Stars | | 0% |
| 1 Stars | | 100% |
On your homepage, Select Course Admin
Next, Select Course Builder under Site Resources
You should see the Course Builder Welcome Page Select Start to begin.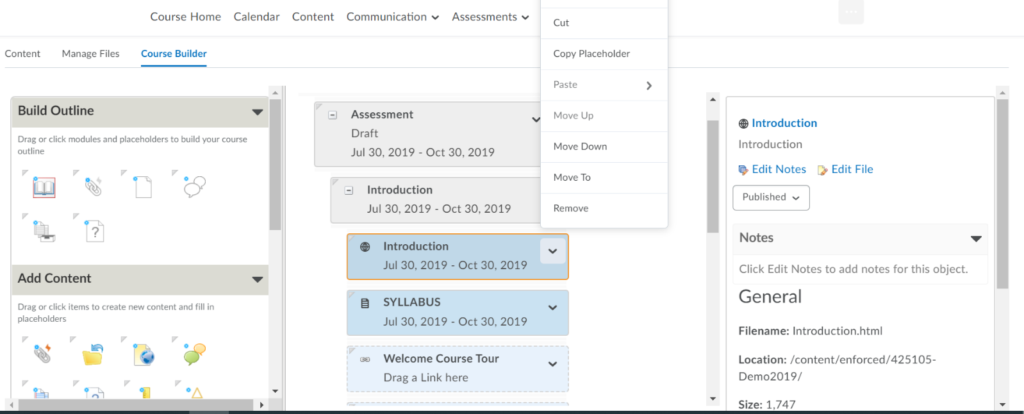 NOTE: Course builder allows you to build a course in an
Online format. You can drag and drop placeholders and content such as:
Create a Module,
Create a Link,
Create a File
Create a Discussion
Create a Quiz
Was this article helpful?
1 out Of 5 Stars
| | | |
| --- | --- | --- |
| 5 Stars | | 0% |
| 4 Stars | | 0% |
| 3 Stars | | 0% |
| 2 Stars | | 0% |
| 1 Stars | | 100% |