How to Email Instructor and Classmates in D2L
0 out Of 5 Stars
| | | |
| --- | --- | --- |
| 5 Stars | | 0% |
| 4 Stars | | 0% |
| 3 Stars | | 0% |
| 2 Stars | | 0% |
| 1 Stars | | 0% |
This Quick Guide will help you learn How to Email Instructor and Classmates in D2L.
Step 1
After logging into in your course, select Class list from the Communication drop-downmenu in the main navigation bar.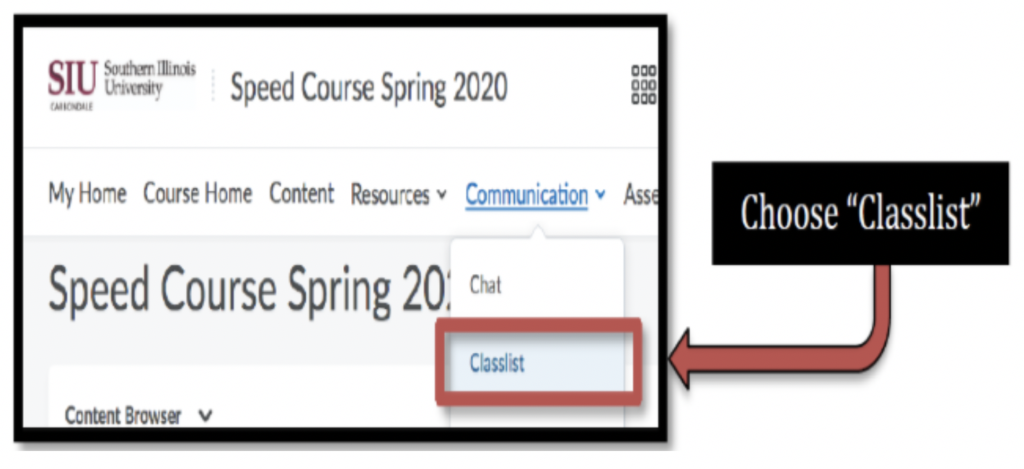 Step 2
From the Class list page, you have several options to email All participants or a specific group of participants (Instructor, Students or Teaching Assistants by clicking on the Email Class list link at the top of the page.

Step 3
Alternatively, you email individual participants by checking the empty box next to their Image. Participants are categorized by role (e.g., Instructor, Student or Teaching Assistant).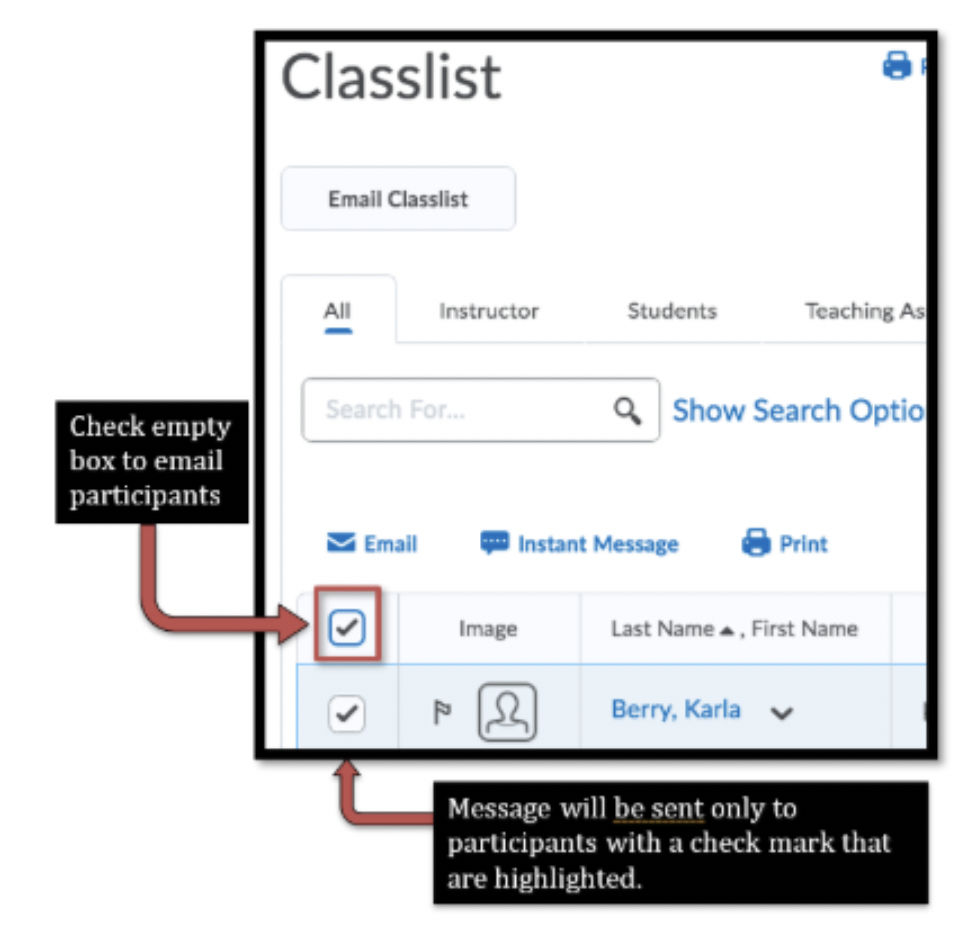 Was this article helpful?
0 out Of 5 Stars
| | | |
| --- | --- | --- |
| 5 Stars | | 0% |
| 4 Stars | | 0% |
| 3 Stars | | 0% |
| 2 Stars | | 0% |
| 1 Stars | | 0% |