How to Create a Video Assignment in D2L
3.5 out Of 5 Stars
2 ratings
| | | |
| --- | --- | --- |
| 5 Stars | | 0% |
| 4 Stars | | 50% |
| 3 Stars | | 0% |
| 2 Stars | | 50% |
| 1 Stars | | 0% |
This Quick Guide will help you learn How to Create a video assignment in D2L.
Step 1
After entering your course, select "Video Assignment" under the "Assessment tab."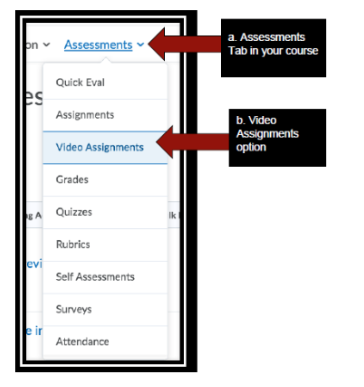 Step 2
On the "Video Assignment", you may select the "Red Plus" symbol on the left bottom of the screen.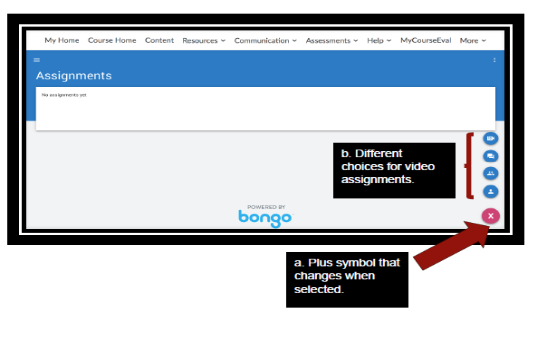 Step 3
Select any choices presented above according to the type of assignment you want to create.
Step 4
The following example is for individual assignments. You may complete the requested information: Assignment name, and assignment instructions. You might add some optional information: Due date, due time, grade type (percentage, rubric, pass/fail, auto pass, five star),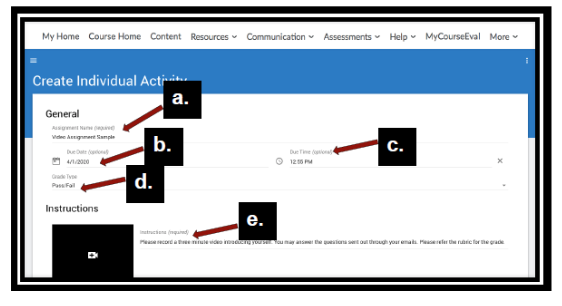 a. Video Assignment Name (Required)
b. Due Date (Optional)
c. Due Time (Optional)
d. Grade Type (Optional)
e. Assignment Instructions (Required)
Step 5
After completing the assignment information, click the blue bottom "save".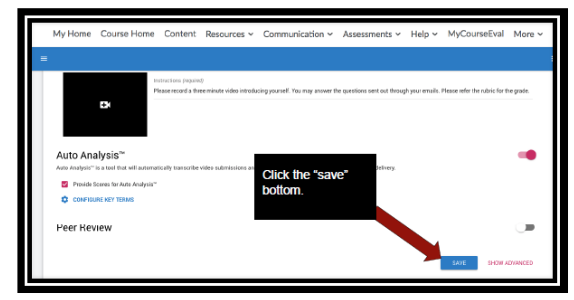 Step 6
The video assignment has been created after clicking save, and it is listed in the dashboard.
3.5 out Of 5 Stars
2 ratings
| | | |
| --- | --- | --- |
| 5 Stars | | 0% |
| 4 Stars | | 50% |
| 3 Stars | | 0% |
| 2 Stars | | 50% |
| 1 Stars | | 0% |