How to Create Assignments in D2L
0 out Of 5 Stars
| | | |
| --- | --- | --- |
| 5 Stars | | 0% |
| 4 Stars | | 0% |
| 3 Stars | | 0% |
| 2 Stars | | 0% |
| 1 Stars | | 0% |
This Quick Guide will help you learn How to Create Assignments in D2L.
Step 1 (Creating your New Assignment (1 of 3))
On your Course Homepage:
Click Assessments, then click Assignments
Click New Assignments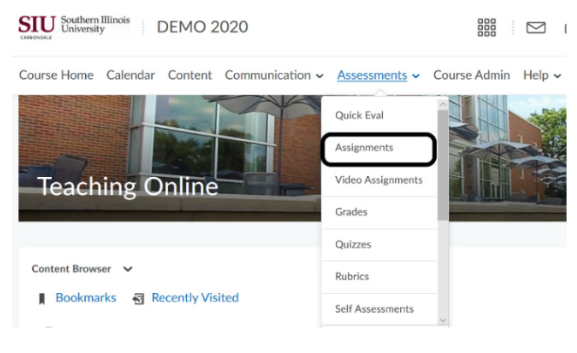 Step 2
In New Assignments‐ Properties Tab:
You must type name of the assignment
Add instructions for assignment
Click add attachments for additional links, or pdfs.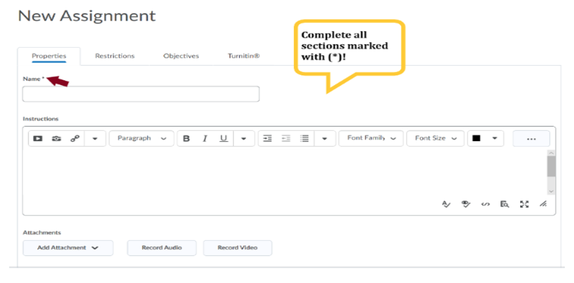 Step 3
Scroll down to Assignment Type:
Choose Individual or Group
Choose File submission for submission type for online submission of documents
Choose how many files you will allow students to submit
Recommendation: Choose for allsubmissions to be kept.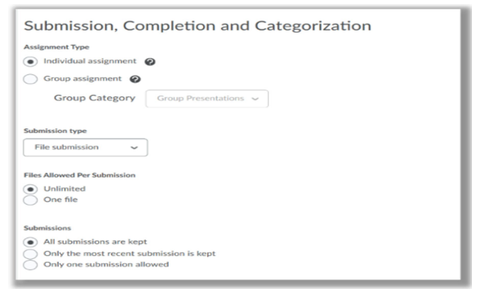 Step 4 (Creating the Grade Item (2 of 3))
Type the total amount of points of the Assignment in the Score Out Of box.
* You must create a Grade Item for the Assignment to post in the Gradebook!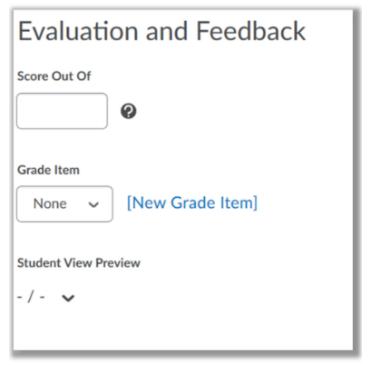 Step 5
Click New Grade Item and following the Instructions provided by D2L:
First you will choose Grade Item Type: Numeric
*Must enter Name (ex. Assignment 1)
*Must enter Maximum No. of Points Possible
*You must enter the maximum points for the Assignment.
Recommendation: Leave Grade Scheme on Letter Grades
Click SAVE
Optional Settings:
Hide Grade from Users
Set Availability for Students to View Grades.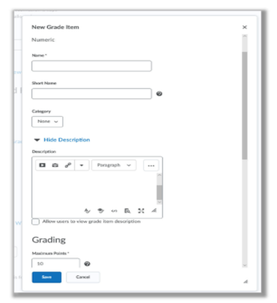 Step 6(Creating Restrictions (3 of 3))
Upon completion of the grade item, you should see the Score, Grade Item Name and Student Preview of their Graded Score.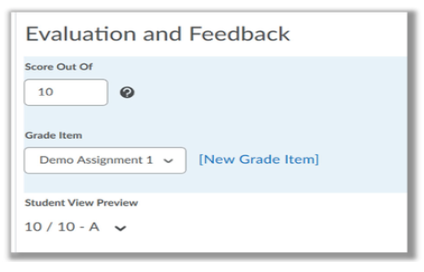 Was this article helpful?
0 out Of 5 Stars
| | | |
| --- | --- | --- |
| 5 Stars | | 0% |
| 4 Stars | | 0% |
| 3 Stars | | 0% |
| 2 Stars | | 0% |
| 1 Stars | | 0% |