Mapping a Network Drive
0 out Of 5 Stars
| | | |
| --- | --- | --- |
| 5 Stars | | 0% |
| 4 Stars | | 0% |
| 3 Stars | | 0% |
| 2 Stars | | 0% |
| 1 Stars | | 0% |
Mapped drives are a way to connect your computer to a shared folder on SIU's File Server. Connections to shared folders require an internet connection AND an active (connected) connection to SIU's VPN. Mapping a drive from a personal computer is discouraged since it requires saving SIU credentials to reconnect when the computer reboots.
Open file Explorer in Windows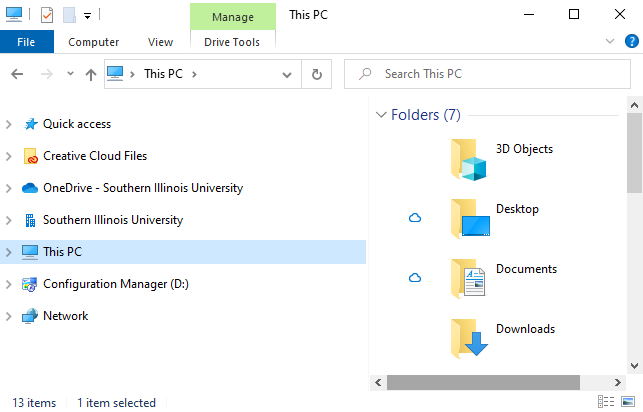 Right Click on "This PC"

Left-Click "Map network drive…"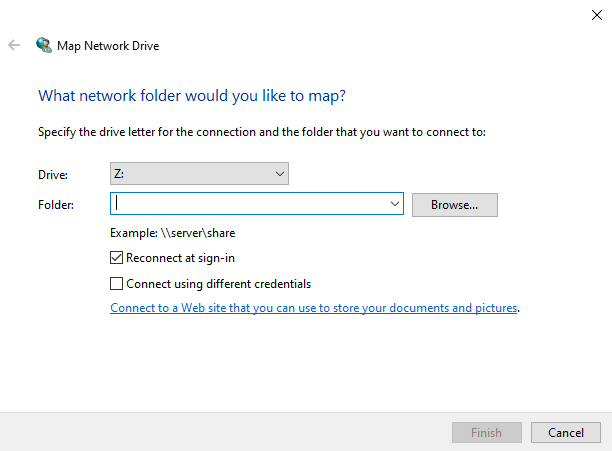 Select your desired drive letter from the drop-down list.
Enter the path to your network drive. This would be provided for you by your supervisor, or possibly your LAN Admin or OIT Support Team.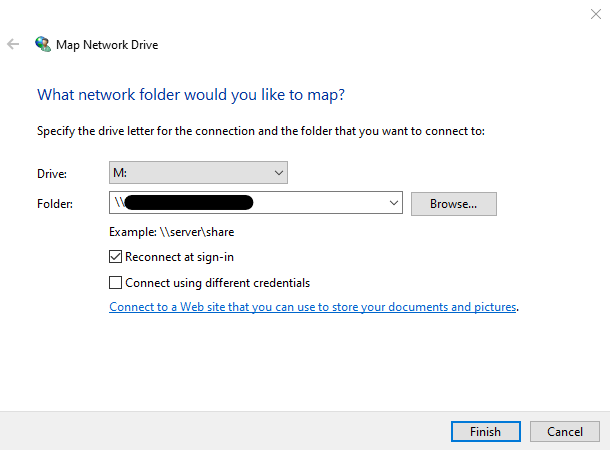 Click "Finish."
The Network Share will now be listed under "This PC" in File Explorer
Was this article helpful?
0 out Of 5 Stars
| | | |
| --- | --- | --- |
| 5 Stars | | 0% |
| 4 Stars | | 0% |
| 3 Stars | | 0% |
| 2 Stars | | 0% |
| 1 Stars | | 0% |