Connecting to Eduroam with Apple Iphone or Ipad
4.5 out Of 5 Stars
1 rating
| | | |
| --- | --- | --- |
| 5 Stars | | 0% |
| 4 Stars | | 100% |
| 3 Stars | | 0% |
| 2 Stars | | 0% |
| 1 Stars | | 0% |
Automatic Setup
The preferred way of setting up the eduroam SSID on any operating system is connecting to the wireless network "eduroam-instructions" then downloading the cloudpath utility that can be found at https://setup.wifi.siu.edu. The utility sets up the SSID automatically with little input from you.
For users in the residence halls, use this link to automatically setup the wireless networks: https://housing.wifi.siu.edu
Manual Setup
1. Find the settings App and click it.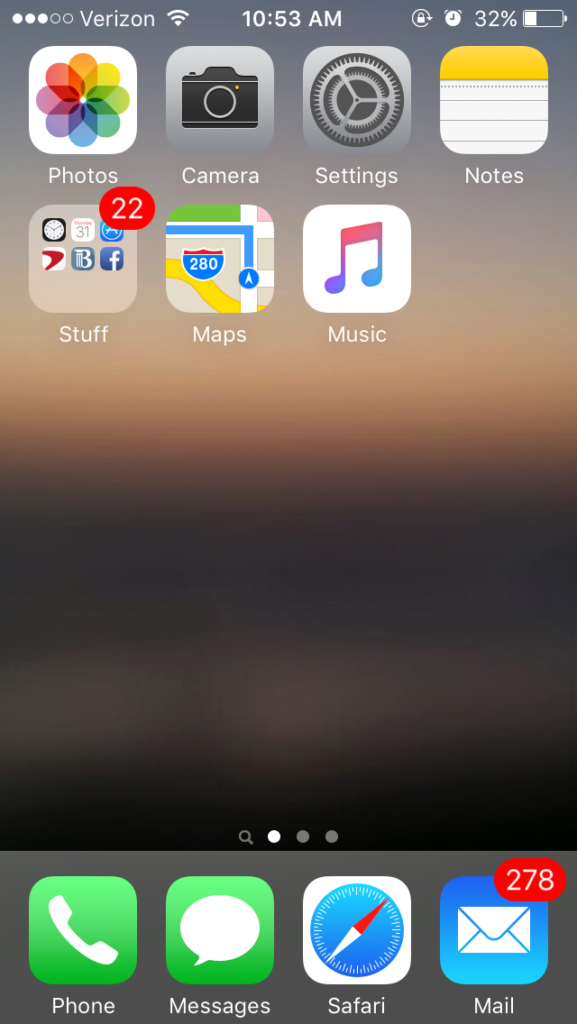 2. Click Wi-Fi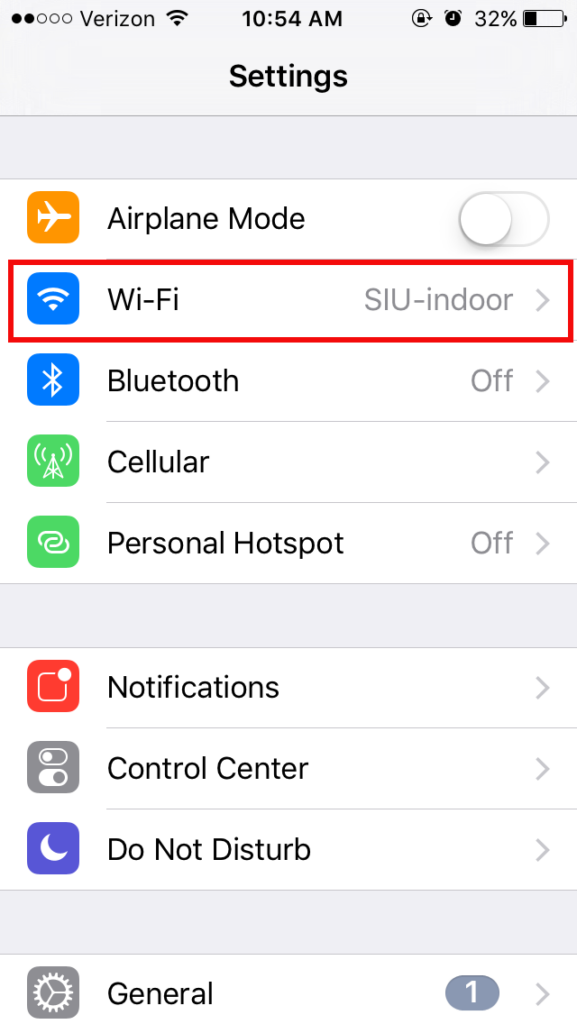 3. Find eduroam and click on it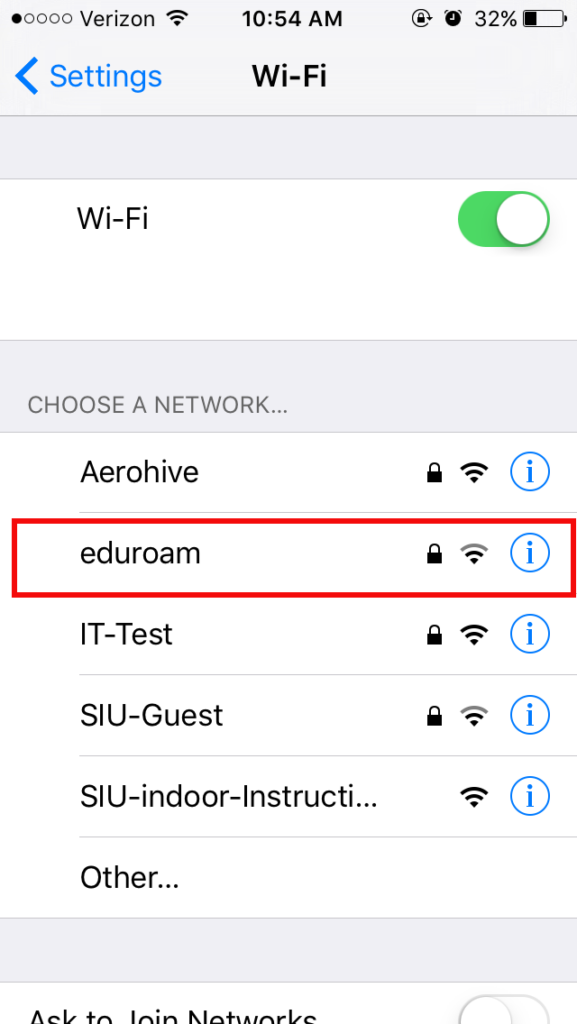 4. Enter your SIU credentials. Ensure your username is followed by @siu.edu. (eg. siu85xxxxxxx@siu.edu)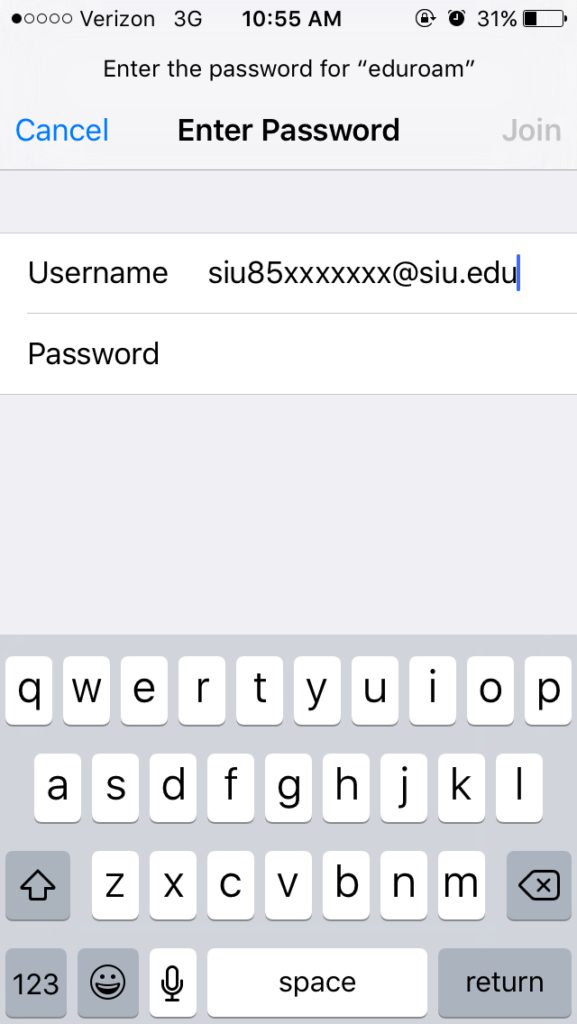 5. When the Certificate screen appears, Click Trust in the upper right hand corner.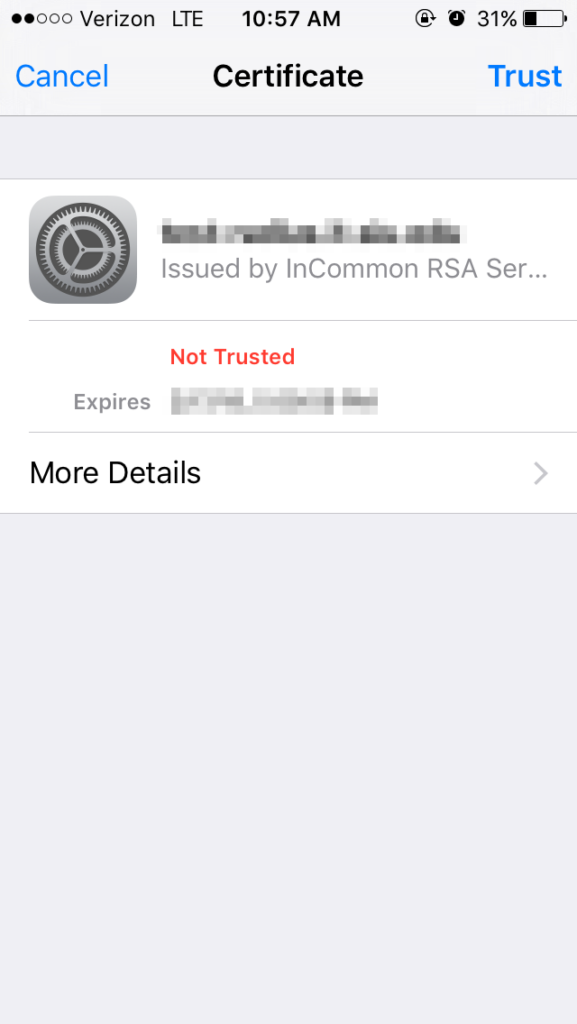 Forgetting the Network
Open settings, choose Wi-Fi and tap on the blue "i" to the right of eduroam.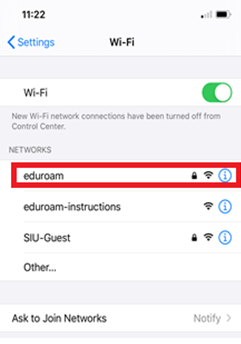 2. Tap on Forget This Network and Tap on Forget.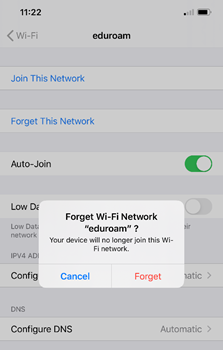 4.5 out Of 5 Stars
1 rating
| | | |
| --- | --- | --- |
| 5 Stars | | 0% |
| 4 Stars | | 100% |
| 3 Stars | | 0% |
| 2 Stars | | 0% |
| 1 Stars | | 0% |