Logging into Microsoft Forms
0 out Of 5 Stars
| | | |
| --- | --- | --- |
| 5 Stars | | 0% |
| 4 Stars | | 0% |
| 3 Stars | | 0% |
| 2 Stars | | 0% |
| 1 Stars | | 0% |
Overview
You may need to use this process to login to Microsoft Forms if another user is already logged in or if you are signed in as an alternative identity.
Instructions
Step 1: Open and incognito/private window in your browser. The example here uses Google Chrome. Use ctrl shift n to open the window.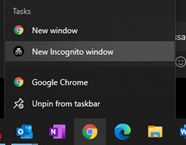 Step 2: Paste the link of the Microsoft Form in the address bar.

Step 3: Enter your @siu.edu email address or SIU85xxxxx@siu.edu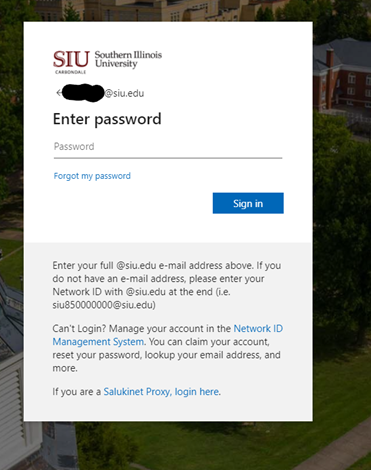 Step 4: Complete the Duo Prompt by selecting one of the Multi-factor options.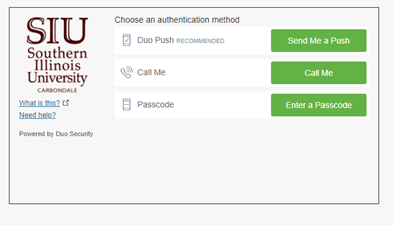 Step 5: Your form will open and you can fill out and submit the neccessary information.
Was this article helpful?
0 out Of 5 Stars
| | | |
| --- | --- | --- |
| 5 Stars | | 0% |
| 4 Stars | | 0% |
| 3 Stars | | 0% |
| 2 Stars | | 0% |
| 1 Stars | | 0% |