Video Information in Microsoft Stream
0 out Of 5 Stars
| | | |
| --- | --- | --- |
| 5 Stars | | 0% |
| 4 Stars | | 0% |
| 3 Stars | | 0% |
| 2 Stars | | 0% |
| 1 Stars | | 0% |
Overview
In this how-to guide, learn how to add a description to a video and how to show and hide the video description in Microsoft Stream
Step 1: Select a video in OneDrive and open it in Stream. Click on Video settings icon from the menu in the upper right corner.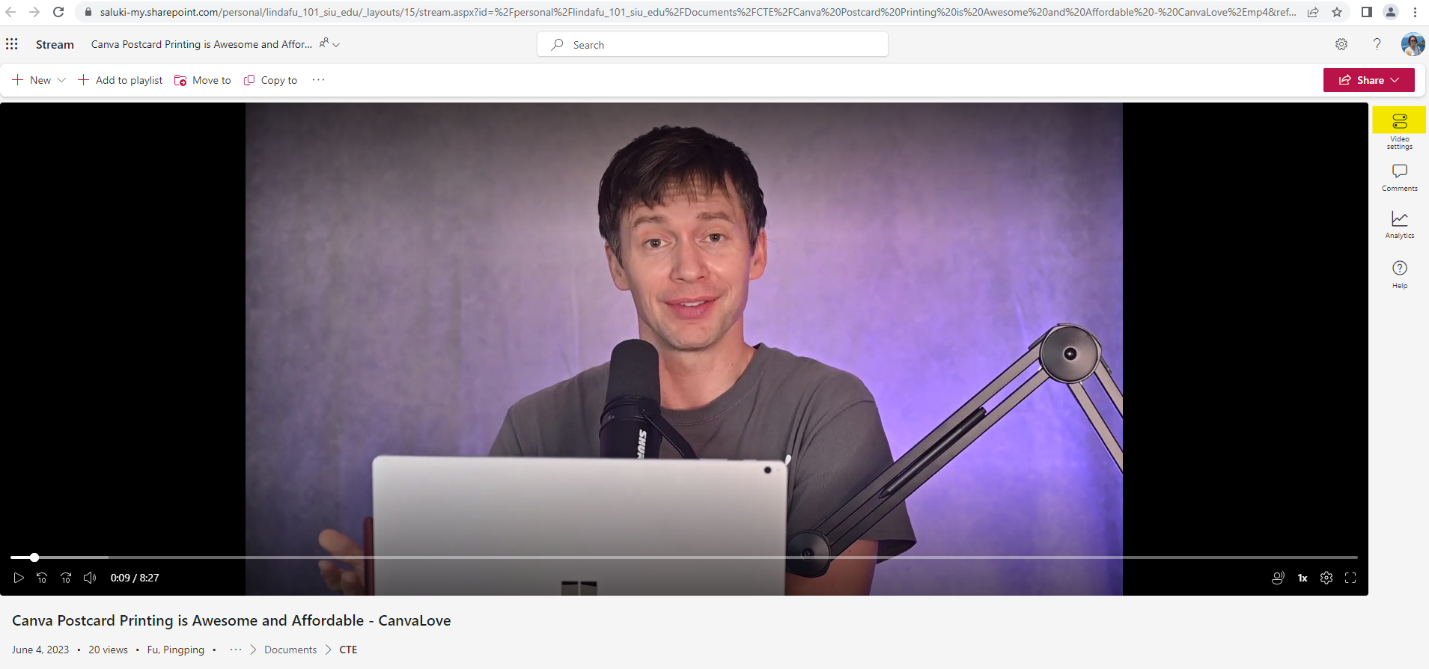 Step 2: Navigate to About video and toggle it to On.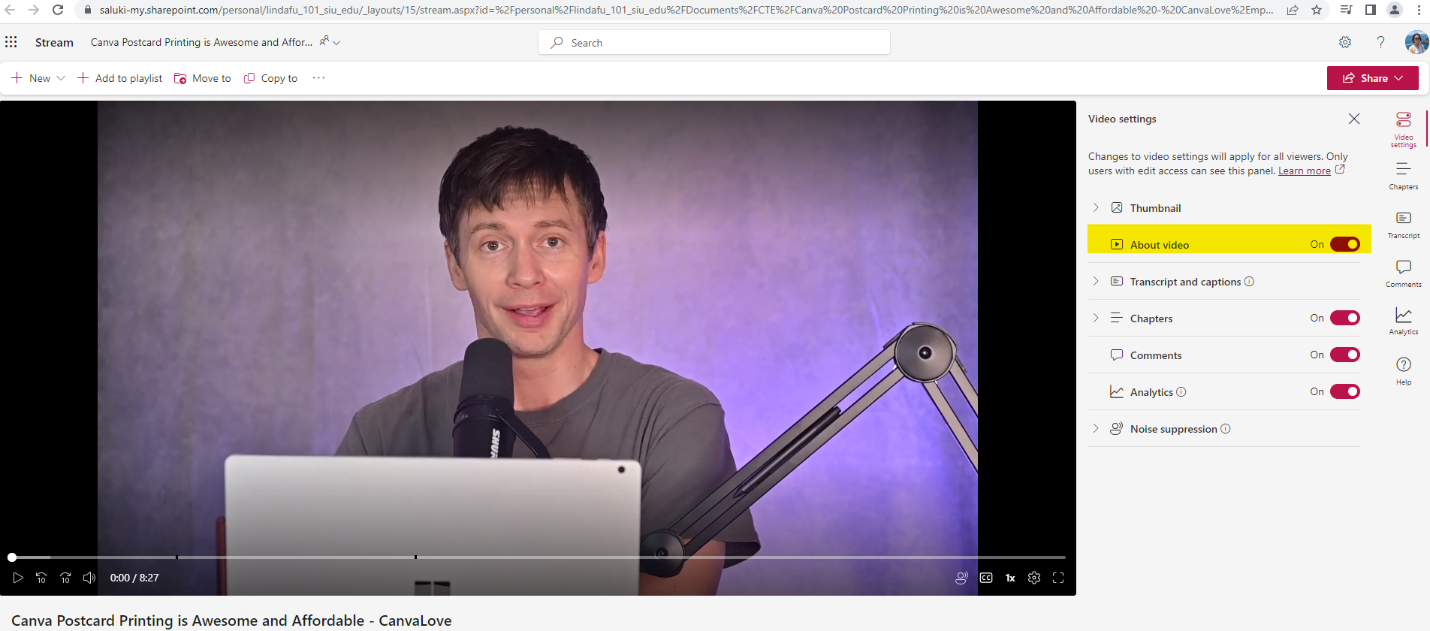 Step 3: Navigate to the section below the video and click on the text box to activate it. Add a description to the video in the text box.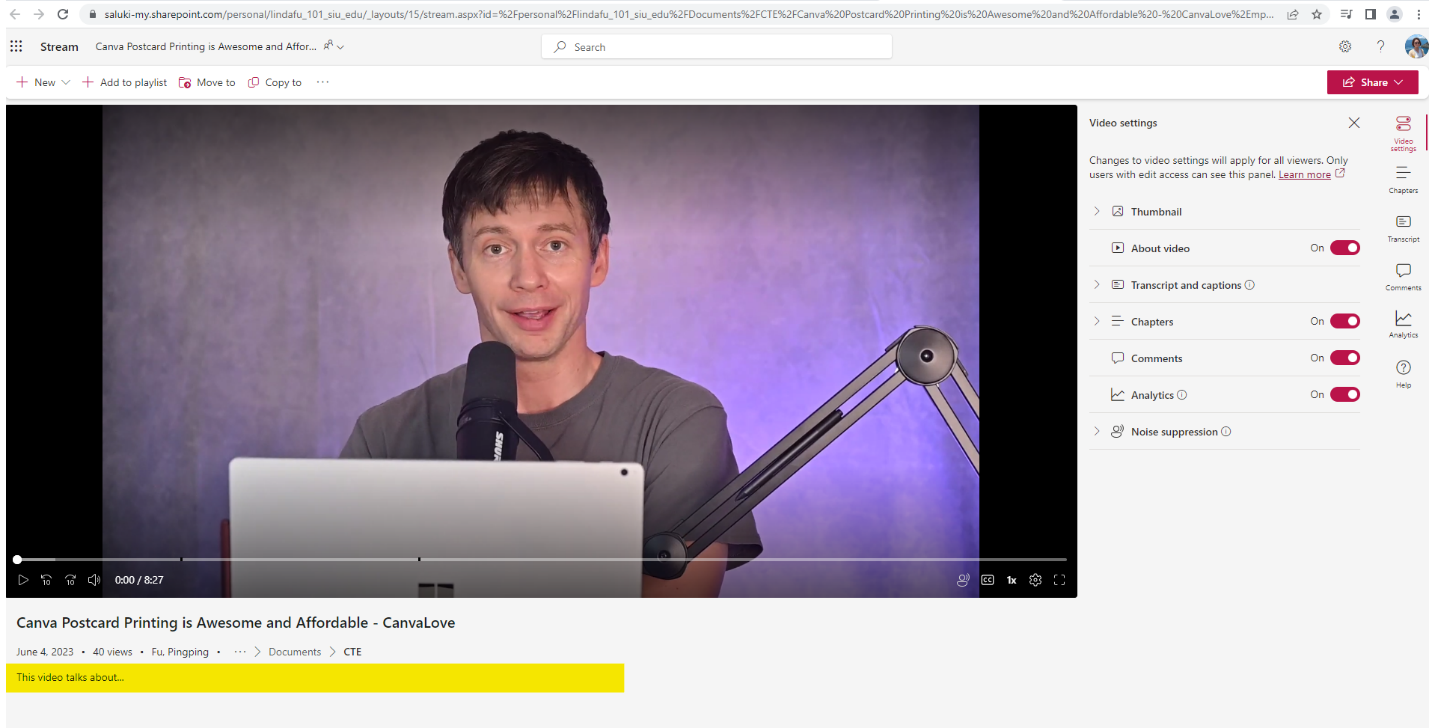 Step 4: Click on the tick in the bottom right corner of the text box to save the description.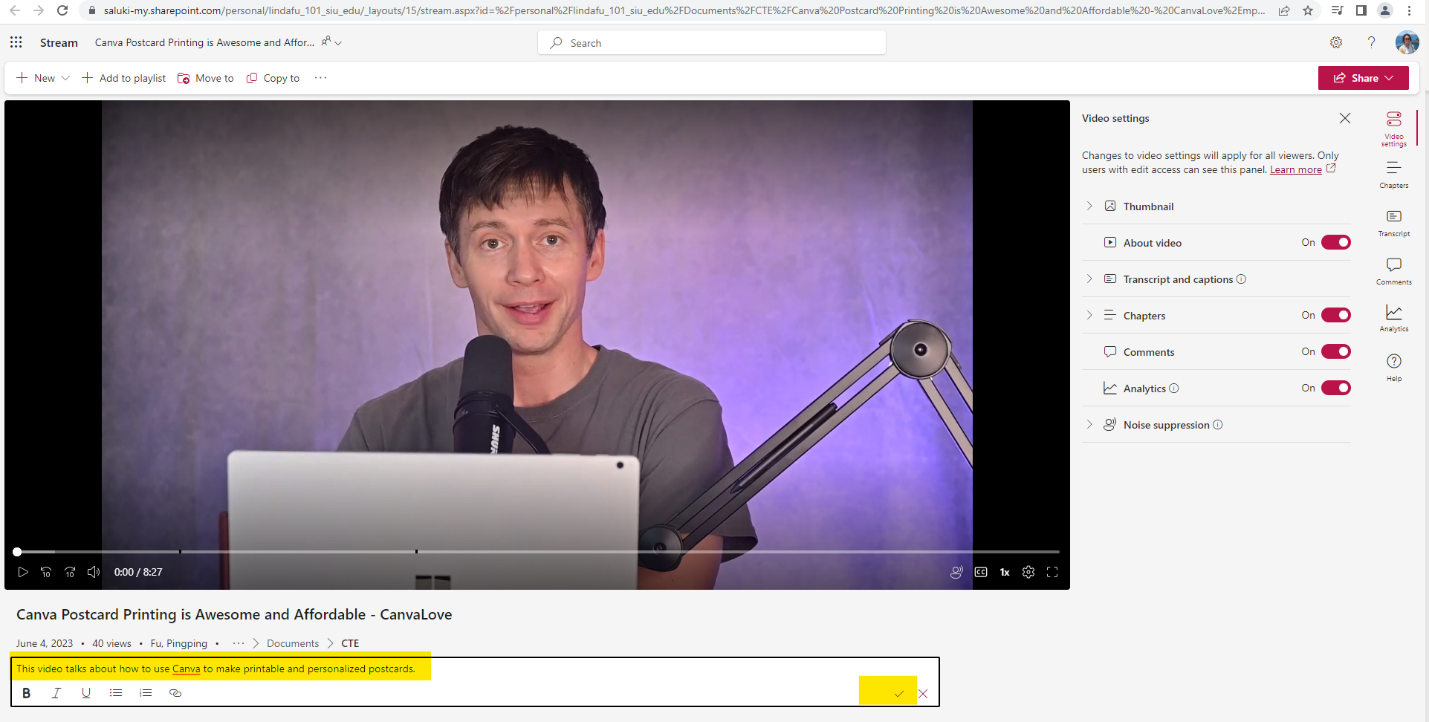 Step 5: To make changes to the description, repeat Step 3 and Step 4.
To hide video description, toggle About video to off and the text box below the video will disappear.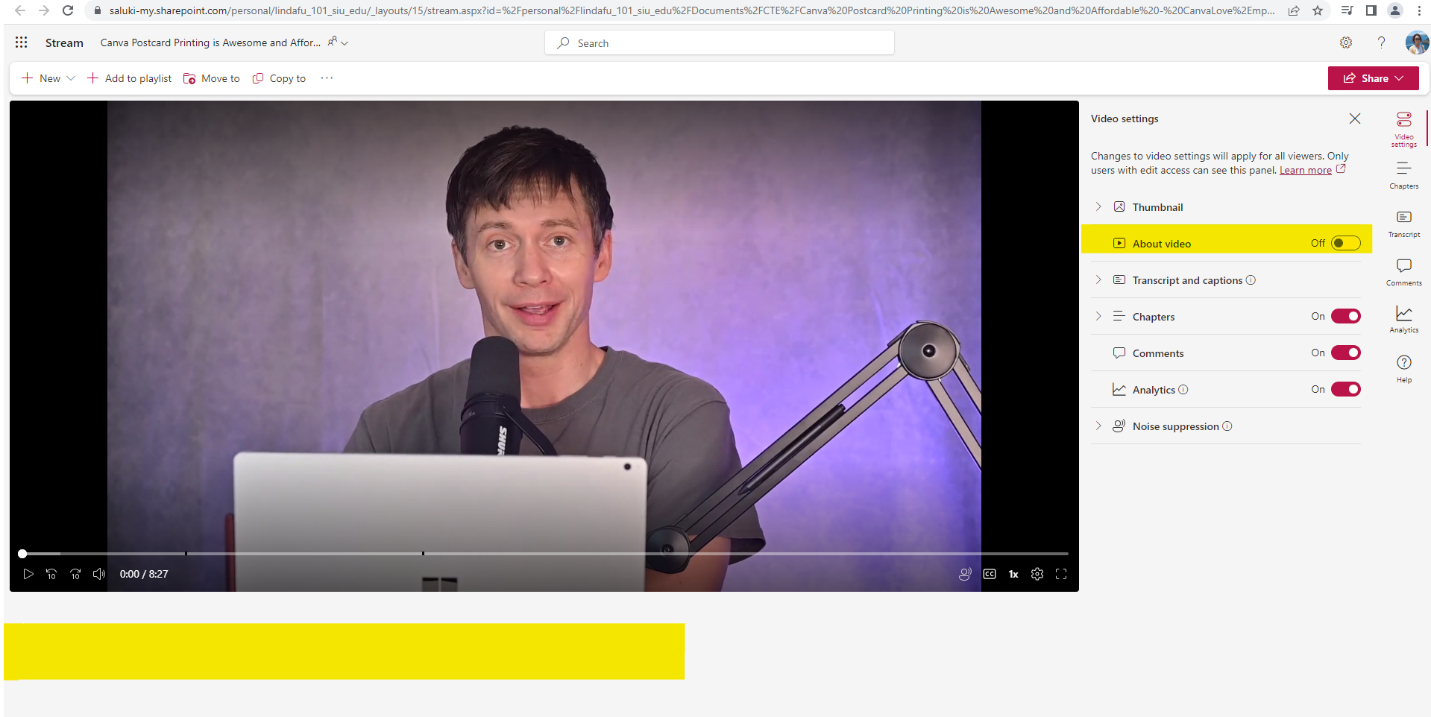 Was this article helpful?
0 out Of 5 Stars
| | | |
| --- | --- | --- |
| 5 Stars | | 0% |
| 4 Stars | | 0% |
| 3 Stars | | 0% |
| 2 Stars | | 0% |
| 1 Stars | | 0% |