Departmental ID
0 out Of 5 Stars
| | | |
| --- | --- | --- |
| 5 Stars | | 0% |
| 4 Stars | | 0% |
| 3 Stars | | 0% |
| 2 Stars | | 0% |
| 1 Stars | | 0% |
Request departmental ID
In order to request a departmental ID you will need to go to ithelp.siu.edu and fill out the form. To find the form look in the Catalog Browser and click on Accounts << I Don't Have << Network ID Account Request.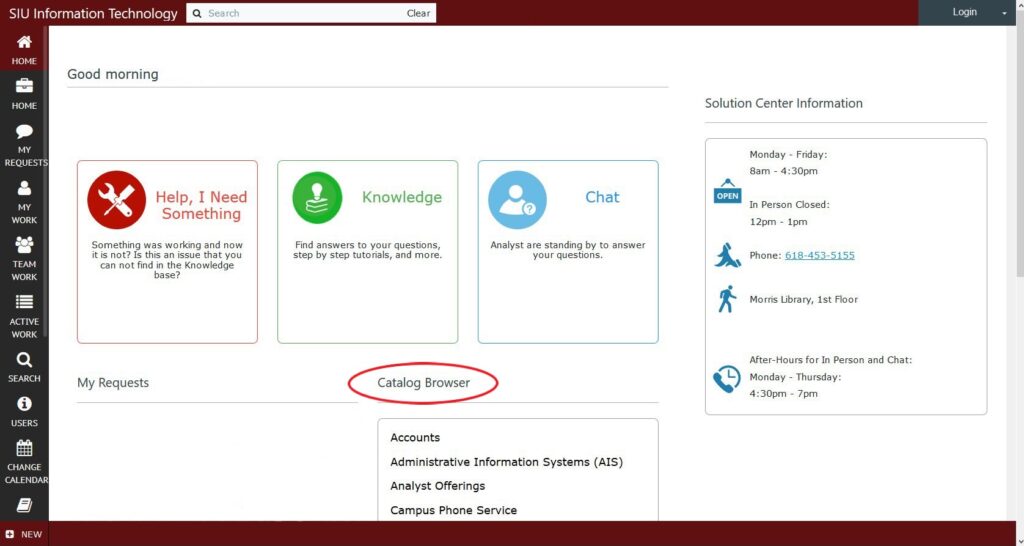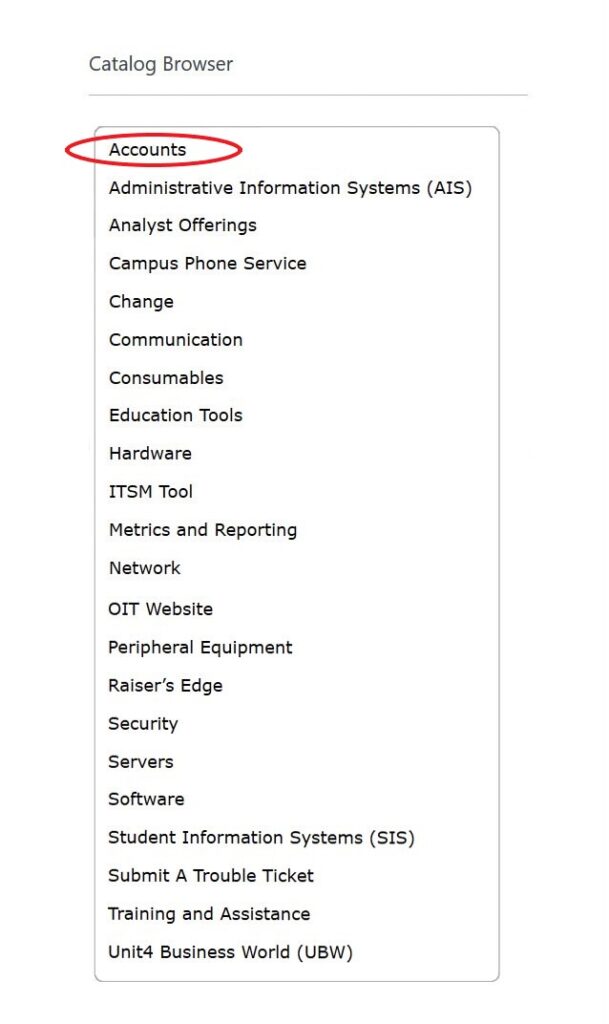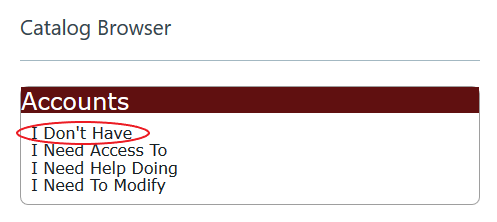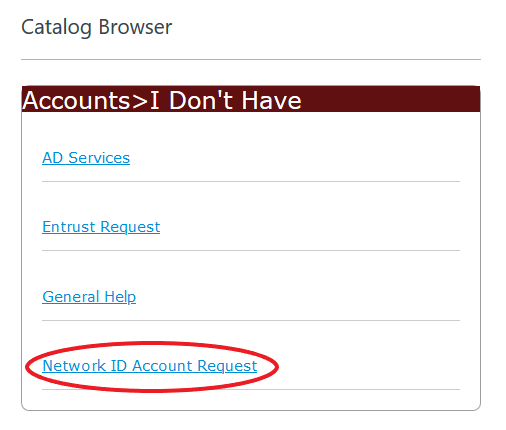 Click the link to open the request form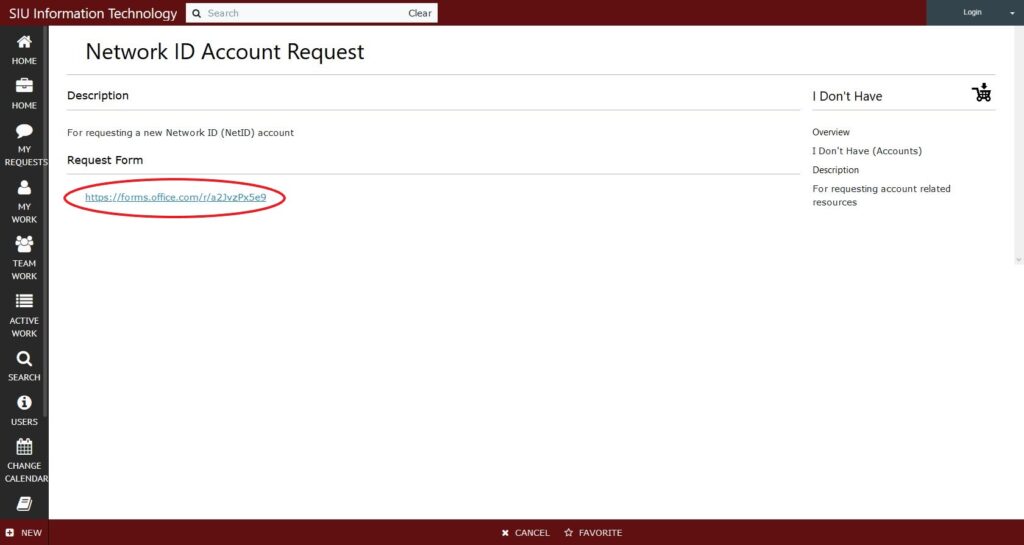 To fill out form click that you are creating a new OOB Network ID
Fill in who will manage the account

Select if you will manage the account or if you are placing the request for someone else

Enter the dawgtag of the individual who will manage the account
Fill in the name of your supervisor who will approve the account

Enter the email address for your supervisor

Select the reason for the account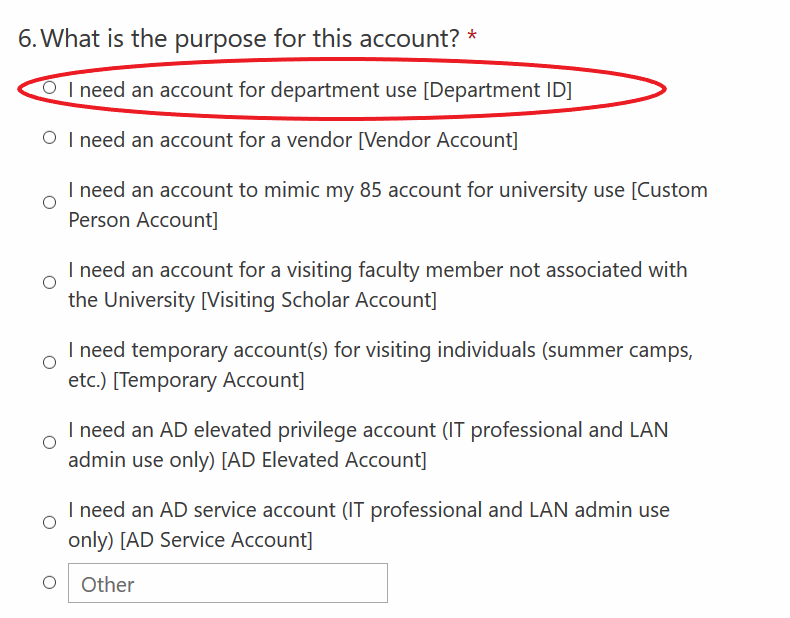 If you would like a copy of you answers sent to your email click the box for that and then hit the submit button to submit the form

Was this article helpful?
0 out Of 5 Stars
| | | |
| --- | --- | --- |
| 5 Stars | | 0% |
| 4 Stars | | 0% |
| 3 Stars | | 0% |
| 2 Stars | | 0% |
| 1 Stars | | 0% |