How to Give Students Special Access to Course Assignment in D2L
0 out Of 5 Stars
| | | |
| --- | --- | --- |
| 5 Stars | | 0% |
| 4 Stars | | 0% |
| 3 Stars | | 0% |
| 2 Stars | | 0% |
| 1 Stars | | 0% |
This Quick Guide will help you learn How to Give Students Special Access to Course Assignment in D2L.
Step 1
Go to ASSESSMENT then click on ASSIGNMENTS.
In Assignment Submission Folder, click the arrow next to the assignmentand then click edit submission Folder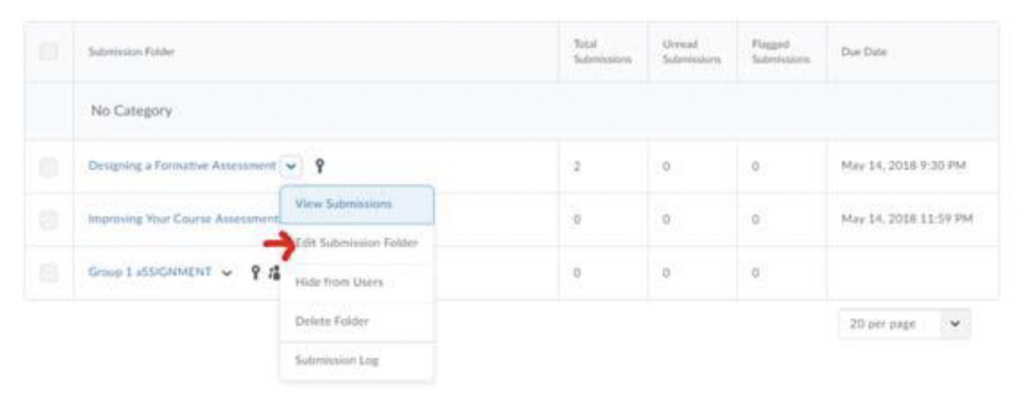 Step 2
Click on RESTRICTIONS TAB and scroll down to special access, click addusers Note: Make sure you click on Allow selected users special access

Was this article helpful?
0 out Of 5 Stars
| | | |
| --- | --- | --- |
| 5 Stars | | 0% |
| 4 Stars | | 0% |
| 3 Stars | | 0% |
| 2 Stars | | 0% |
| 1 Stars | | 0% |